Snuggles My Dream Puppy is a new product from Character Online and a great addition to the fabulous Little Live Pets Range. Snuggles is beautifully soft and adorably cute with the most gorgeous eyes. I was most surprised ( and impressed ) at how expressive and lifelike Snuggles is, my 6 year old fell in love with him as soon she saw him.
My Dream Puppy
Snuggles moves and feels like a real puppy, his tummy moves up and down when he breathes, he sleeps, snores and feeds from his special bottle. Hannah finds it especially hilarious when he burps after feeding.
After getting to know him, Hannah made him a little bed next to hers and sleeps with him every night, it's the cutest thing! We don't have a dog although all my children would LOVE one, so Snuggles has been made especially welcome.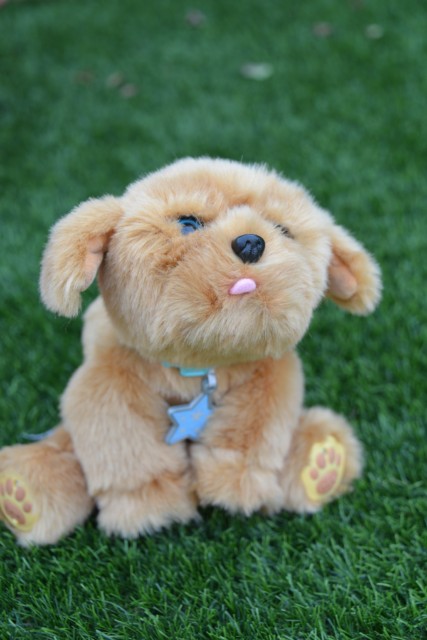 Snuggles has been a bit hit in this house I completely understand why he is part of the Argos Christmas top toy list. I can imagine him making lots of children very happy on Christmas Day this year.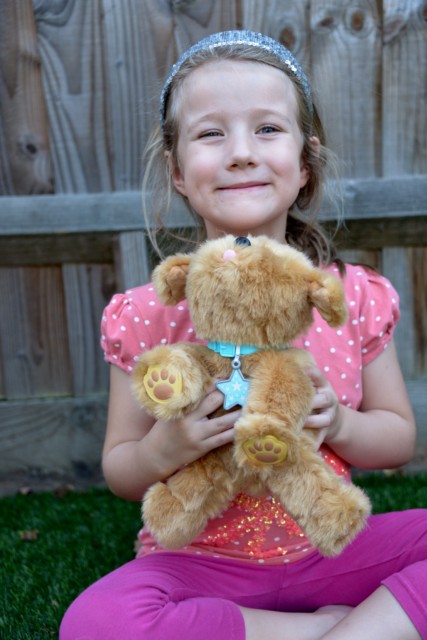 Priced at £49.99 Snuggles isn't cheap, but he is the most amazing quality, the perfect gift for any little animal lover.
Snuggles comes with an adoption certificate and children can enter competitions and download FREE My Dream Puppy activities such as colouring sheets from the My Dream Puppy Club as well.
You can see Snuggles in action in our little video.

We were sent Snuggles the puppy for this review.