We love being Yellow Moon bloggers. All my children love to draw, paint and generally make things so a parcel full of fun crafty items is always very welcomed.
Z especially loved the trophies. We coloured them in, painted them, sponge painted around them and even made a birthday card with one. A pack of 12 is just £2.99 which I think is brilliant value, we seriously had hours of entertainment from just one pack.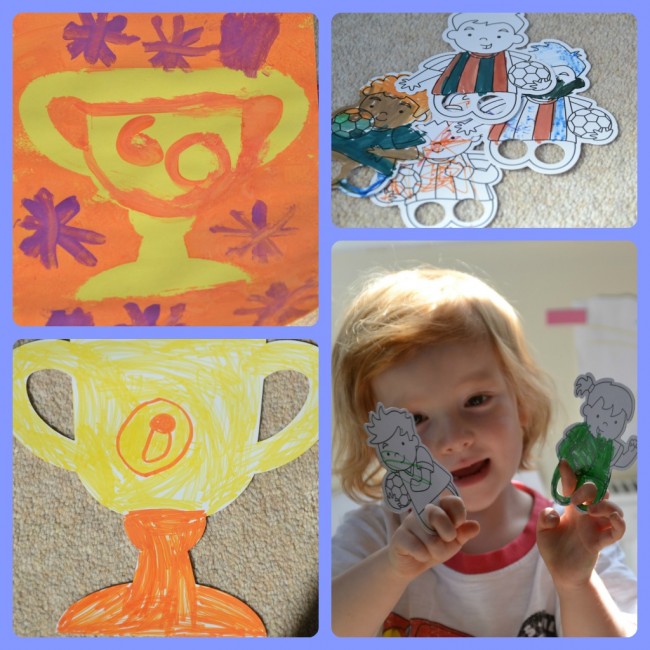 All three children had a lot of fun with the footballer finger puppets too. Once they were beautifully coloured in Z and S made up stories with them. They were so funny. Z even made a goal. Again, these are good value at just £2.99 for 24.
I liked the finger puppets so much I bought some bug ones for H's birthday bug party.
The other reason I love Yellow Moon is that up to 20% of your spend goes to your chosen school or charity. I'm on the PTA for Z's shcool and I know just how valuable money collected this way is.
For lots more crafty inspiration check out the website. They really do have some great things. I'm off to buy some pirate themed crafts for S's party now.