I absolutely do not enjoy being in the sun. To be honest the idea of a hot holiday filled me with dread, but I felt it was something the kids should experience. Our past visits to beaches in the UK involved torrential rain and wind which had left the two bigger ones a little traumatised.
Before leaving for our holiday I made sure we had everything we needed to stay safe in the sun. Full body UV protectant suits for all the kids, sun hats, factor 50 suncream and this brilliant beach shelter from LittleLife.
With three small children our suitcases were filled to the brim, but the tent folded up very small and only weighed 1.4 kg so we managed to squeeze it in. It also comes with a carry case and handy strap which makes it easy to transport.
We didn't need them this time, but the shelter also has sand pockets to stop it blowing away. The shelter was very easy and quick to put up and down, even with three impatient children bouncing around.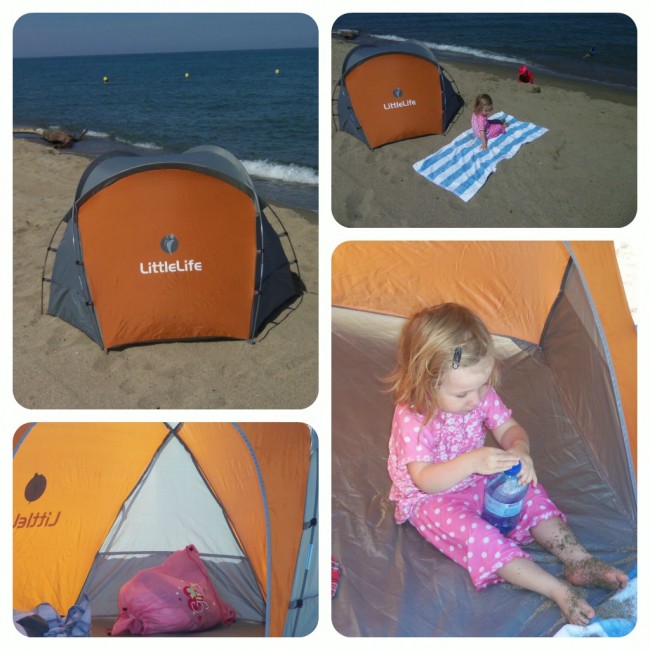 You can see in the photo's how spacious the tent is, and because it is UPF 50+, I knew we were all safe from sun when inside. I couldn't have been without it. H and I sat in there a lot watching the bigger ones and Daddy play in the sea.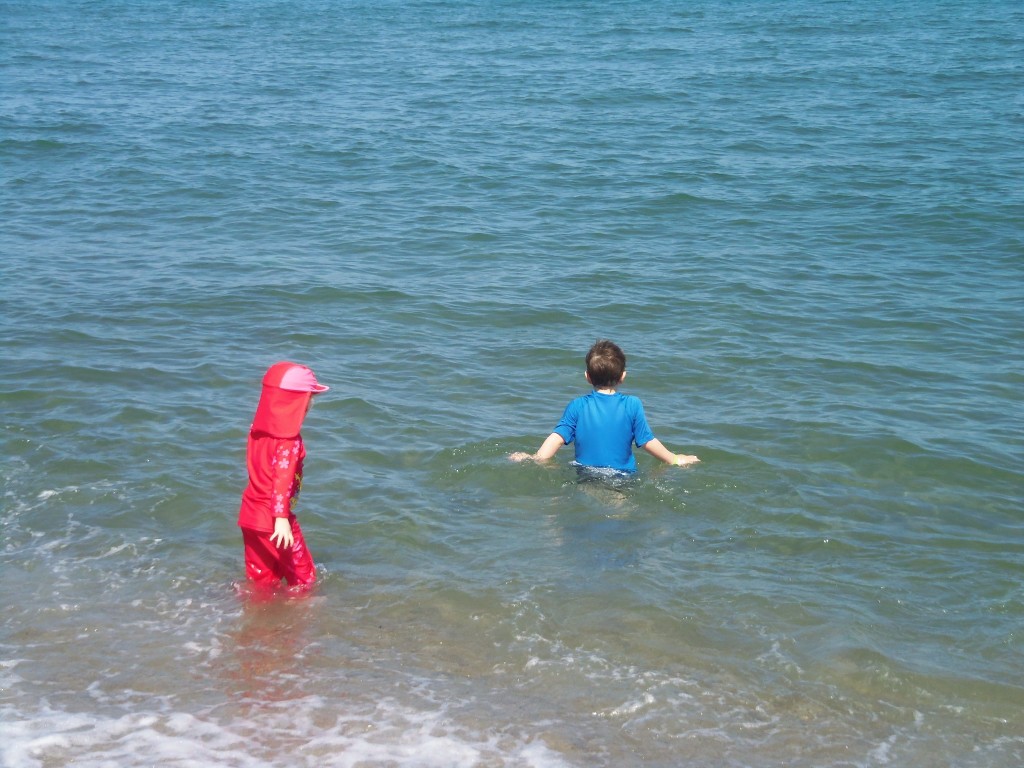 LittleLife kindly sent us a compact beach tent to review. All words and opinions are my own.