At the beginning of Summer I signed up for a photography course, I feel like I sort of know how a camera works, and do ok using the presets, but I'd love to be able to look at a situation and instantly know what settings to use to take an awesome shot.
I never get around to reading the manual or magazines so actually going somewhere to learn is the only way I'm going to improve. Our homework this week was to take a photo of something moving and a photo of movement captured. This is what I managed, they are far from perfect as I've had an endless headache again this week and the kids don't tend to perform as patiently as I need, but I'm quite pleased with how they came out.
This is a slow shutter speed to catch the movement of the spinning umbrella.
Shutterspeed 1/6 ISO 50  f 1/16
If I have understood correctly this means that shutter speed is 6 seconds, the ISO is probably a bit low at 50, I think 100 would be better. The f of 1/16 means the aperture is wide open so most of the photo is in focus.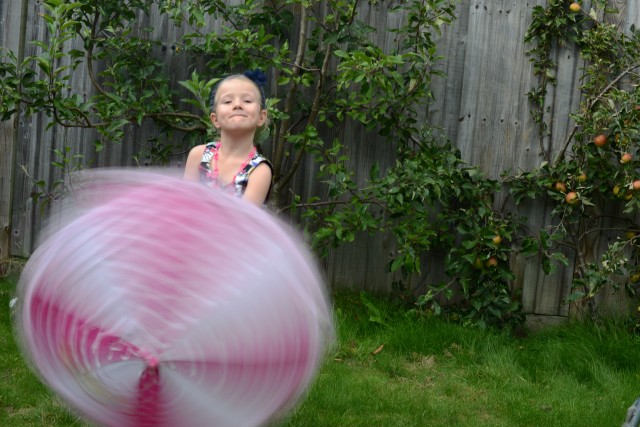 These are my action shots, I can't decide whether I like the star jump better in black and white or colour…
Shutter speed 1/500 ISO 200 f.2.2
I used a much faster shutter speed here to capture the movement. 1/500 means 500th of a second, so it's very fast and you can see the background is a bit blurred thanks to the lower f number and bigger aperture.
Hopefully I got all that the right way around!!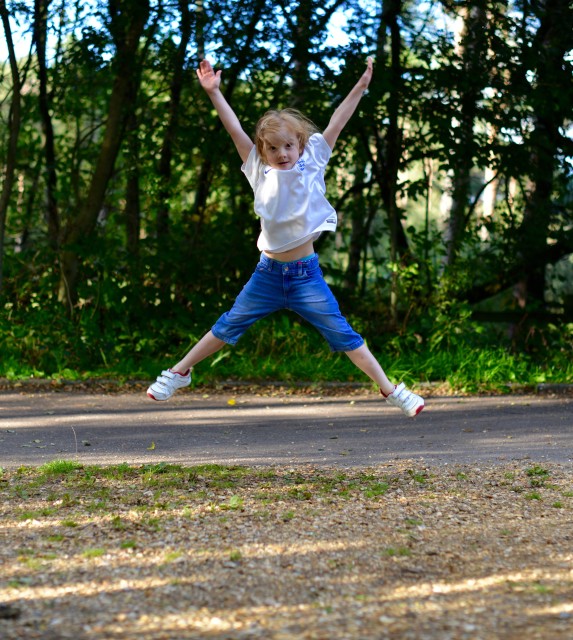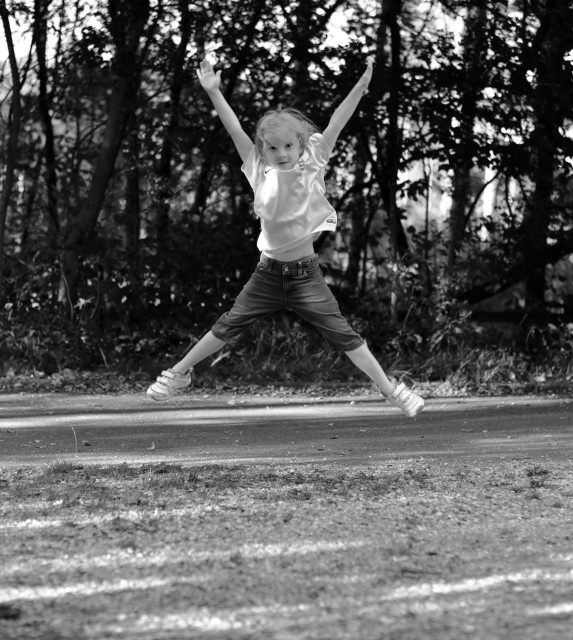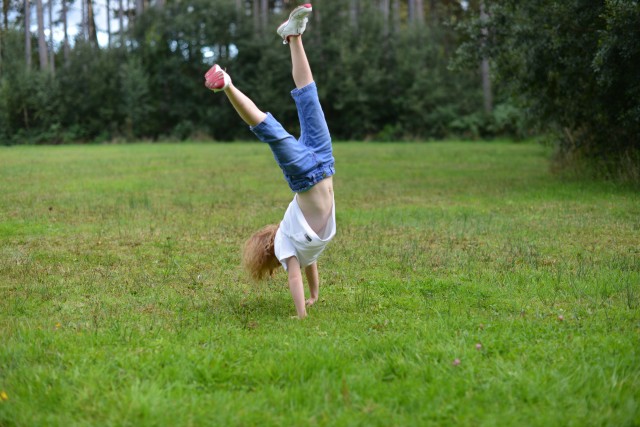 I really wasn't in a good frame of mind when I took these, but am quite pleased with how they came out. Hopefully I can do a better job next week.