I LOVE coffee, sometimes I don't think I would get through the day without it, so was thrilled to be asked to be a Tassimo blogger a few weeks ago.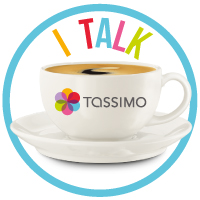 The Tassimo arrived in a very smart box.  It is quite a compact unit and everything is packaged very well.  Once the machine was out of the packaging it was super easy to set up. You just run a few cups of water through the unit with the service cartridge inserted. This is how I found out how cool the Tassimo really is.  It knows what cartridge you put in by reading a barcode, so with the service cartridge it knows it just has to pour through a lot of water.
I decided to try an espresso first, from a convenience perspective the Tassimo is great, you simply place the cartridge in the unit and hit the button. The Tassimo builds up pressure, fills the cartridge then forces the water at high pressure through the coffee pouring exactly the correct amount for the drink. there is no mess and the cartridge can be disposed of easily. The coffee tasted great too.
The range of drinks available is huge! Next on my list to try is the Caramel Latte, and the kids want to try more of the hot chocolate range.
My challenge this month was to make an iced coffee. I was intrigued to see how this would work, but basically you need a special disc which fits over the T-disc as you put it in the machine, then you add ice cubes to your glass or cup before making the coffee.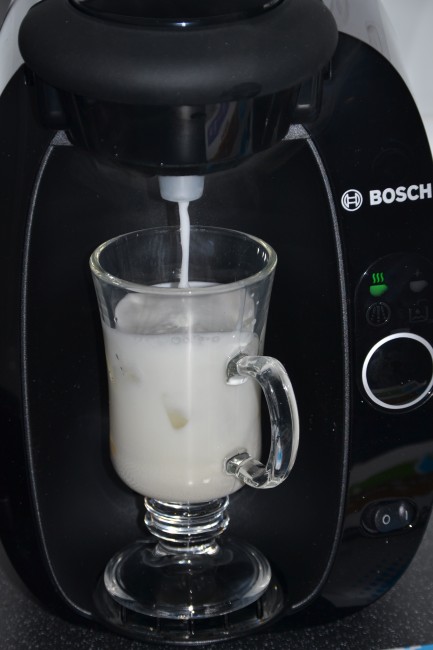 The layering effect is very cool, and the coffee itself was good. I'd never thought before to make an iced coffee from a machine, I just need to buy some tea discs and then I really want to try an iced tea as well.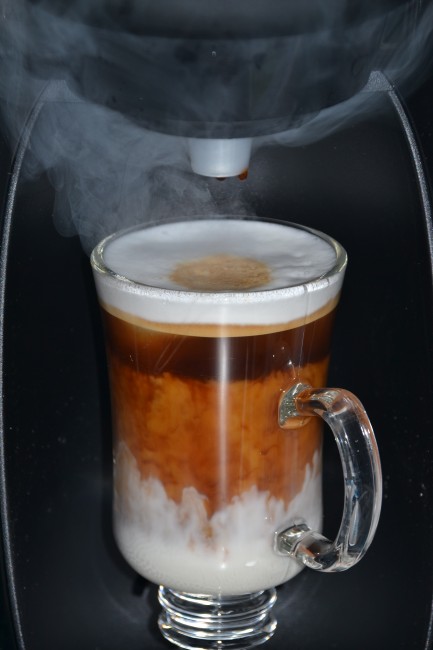 We were sent a tassimo to review, all words and views are my own.