I love coffee and would find it difficult to get through the day without it, so when Taylors of Harrogate asked if they could send me some to try I was very excited.
We have a bean to cup machine which was a big treat to ourselves a few years ago, so mostly buy coffee beans. I quite often buy Taylors of Harrogate anyway and am particulary fond of the Lazy Sunday blend which is lovely and smooth.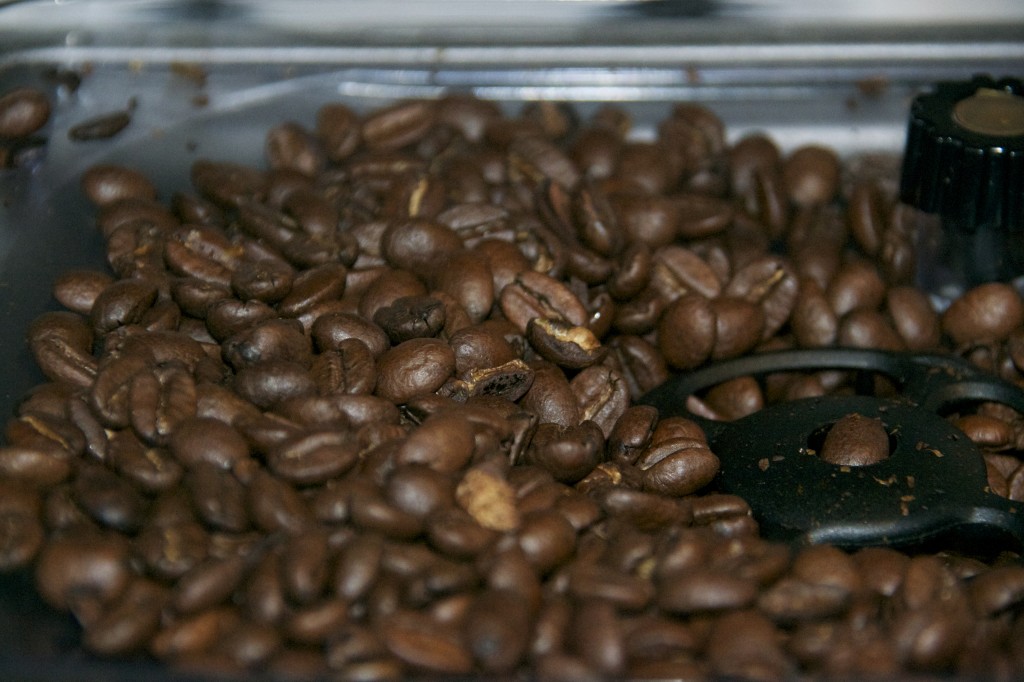 Taylors also sent us a cafetiere and their new Rich Roast Selection and Medium Roast Selection to try out. I loved the selection packs, each one has 4 individually foil-wrapped bags of perfectly ground coffee and each bag contains enough coffee for an 8 cup cafetiere.  I actually really enjoyed the cafetiere coffee, it was just so easy, and great to be able to make more than one cup at once. Just perfect for lazy Sunday breakfasts.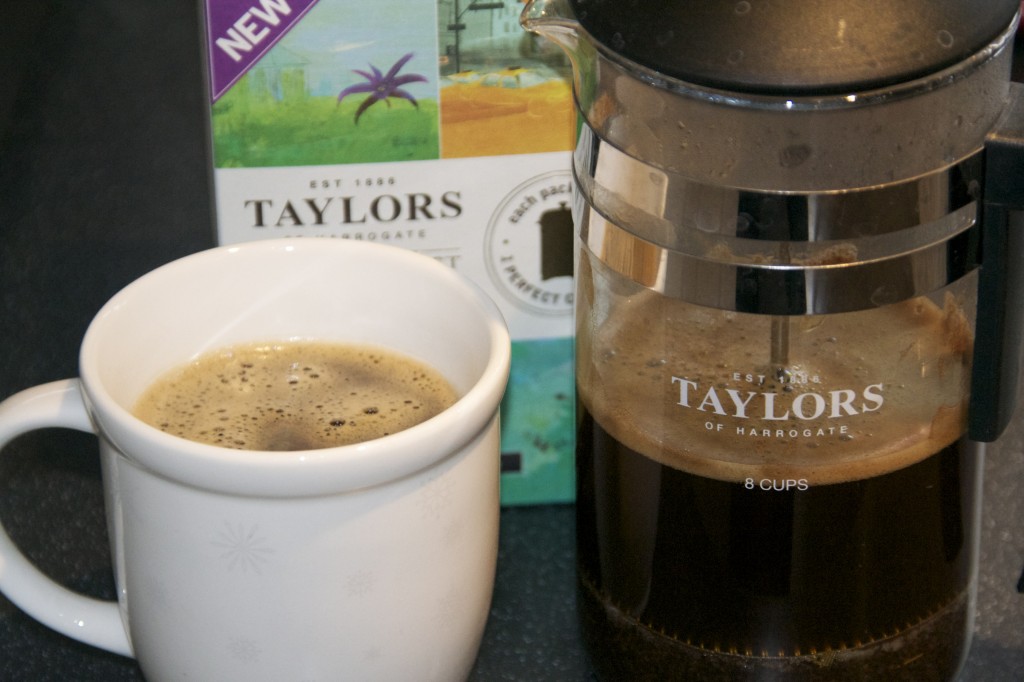 The coffee itself was the usual high quality I expect from Taylors of Harrogate. I particularly liked the Half -Caff, Take it Easy blend in the medium selection, which is a mixture of normal coffee and decaffinated coffee. Perfect for someone like me who likes to have coffee on hand most of the day.
Taylors also have some lovely Christmas gifts availble and a Christmas Blend coffee which will definitely be on my shopping list this weekend.
Taylors of Harrogate buy coffee based on quality and  trade with respect for both people and planet. See here for more information about their ethics.
We were sent a selection of coffee for the purpose of this review.