I haven't bought any magazines for Charlie yet, mostly because we haven't been in many shops over the last year so he hasn't had the opportunity to see them. It's also been a long time since I've bought magazines for little people, so I wasn't sure what to expect when this new Paddington magazine arrived.
Charlie's little face lit up when he saw it and he couldn't wait to get going.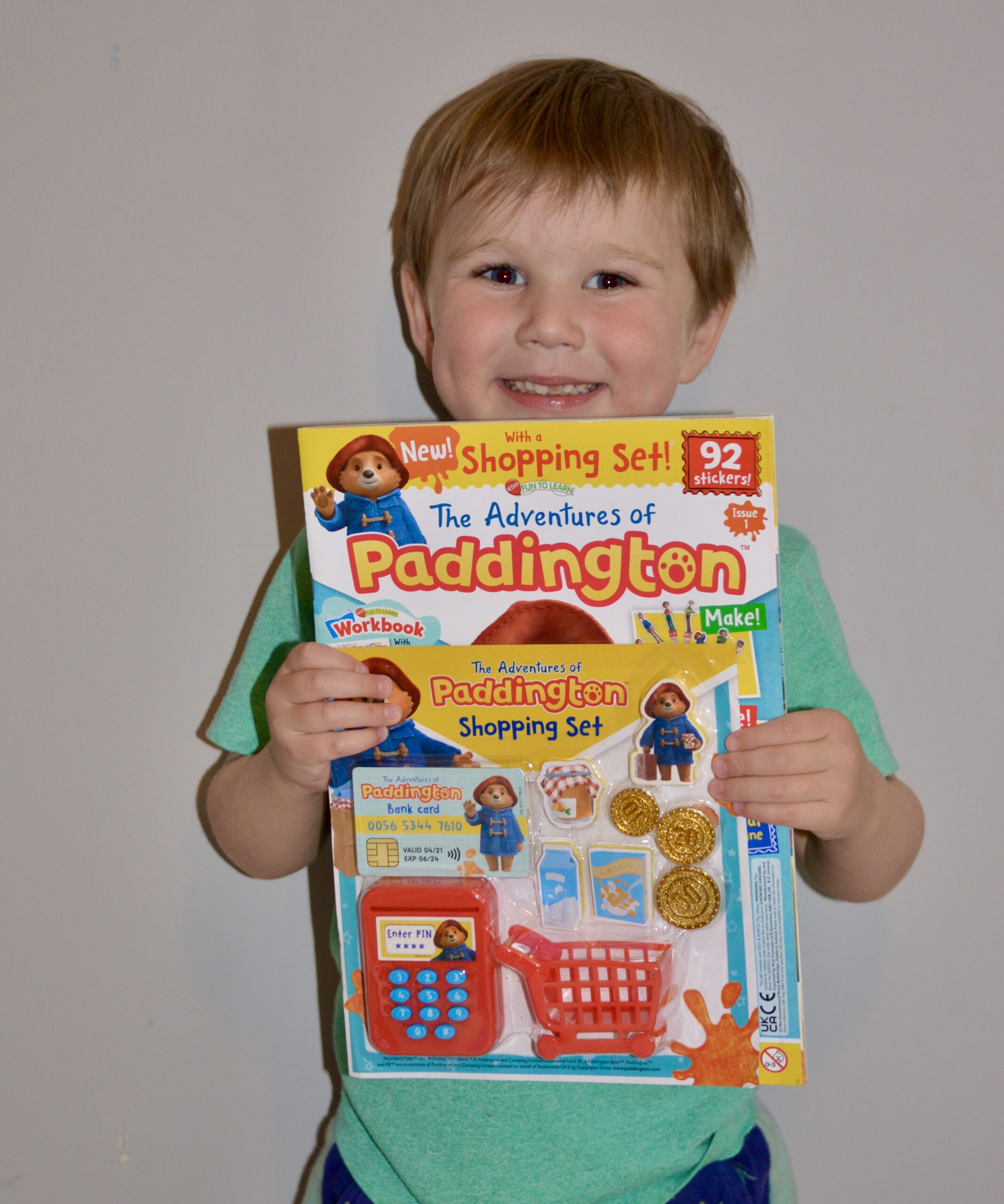 The Adventures of Paddington is a fun, brightly coloured and educational magazine aimed at children aged 3-6 years old. Charlie is almost four and loved doing all the activities with me. It's a great way to spend some time together, reading stories, playing games and trying the cut out activities too. I was especially impressed with the learning activities in the workbook. We counted, did simple sums and learned about odd and even numbers. The magazine supports the Early Years curriculum in a really fun and playful way.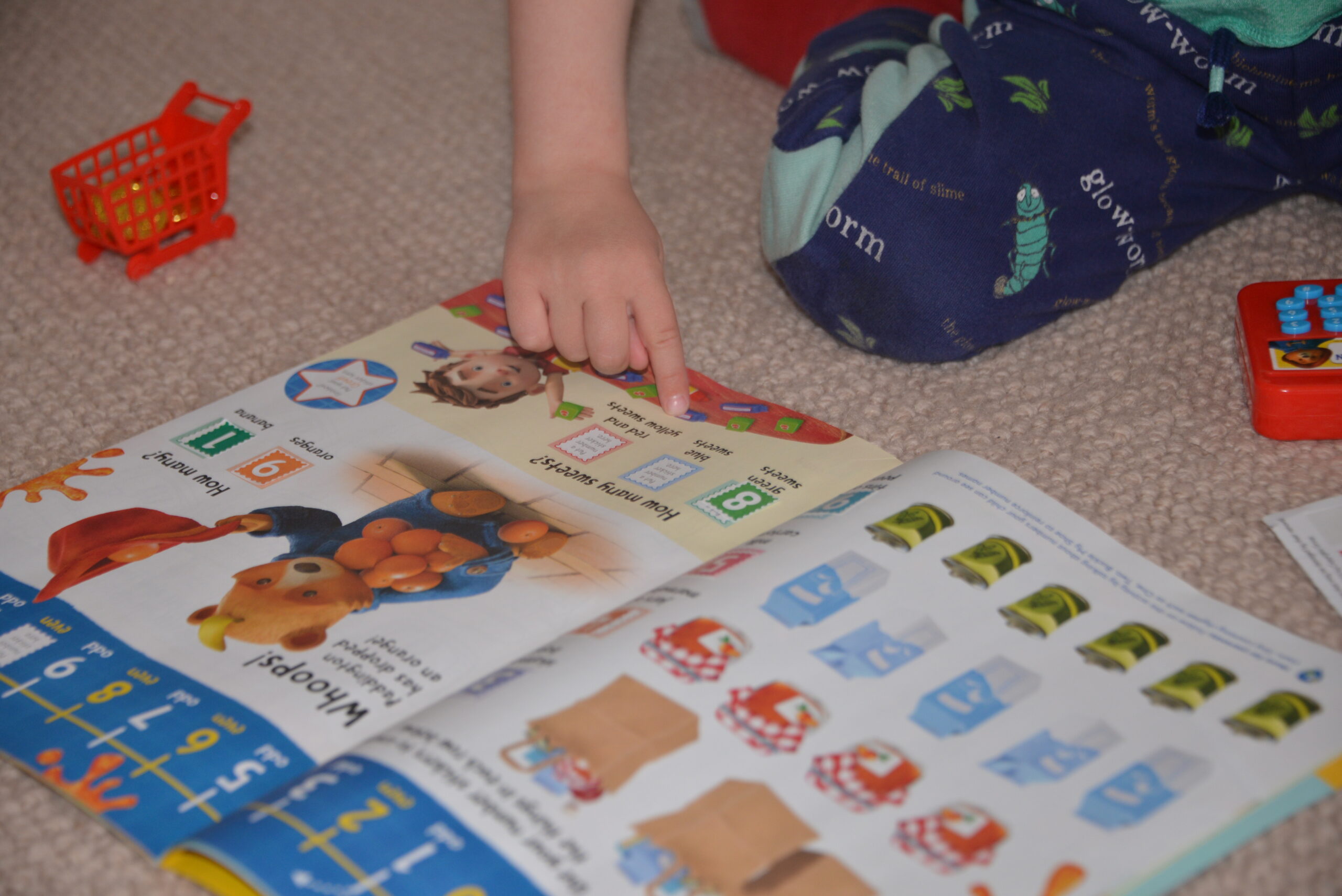 We both enjoyed sticker bingo which was also great adding up practice. Each player throws two dice and adds up the numbers which relate to an item on the shopping list.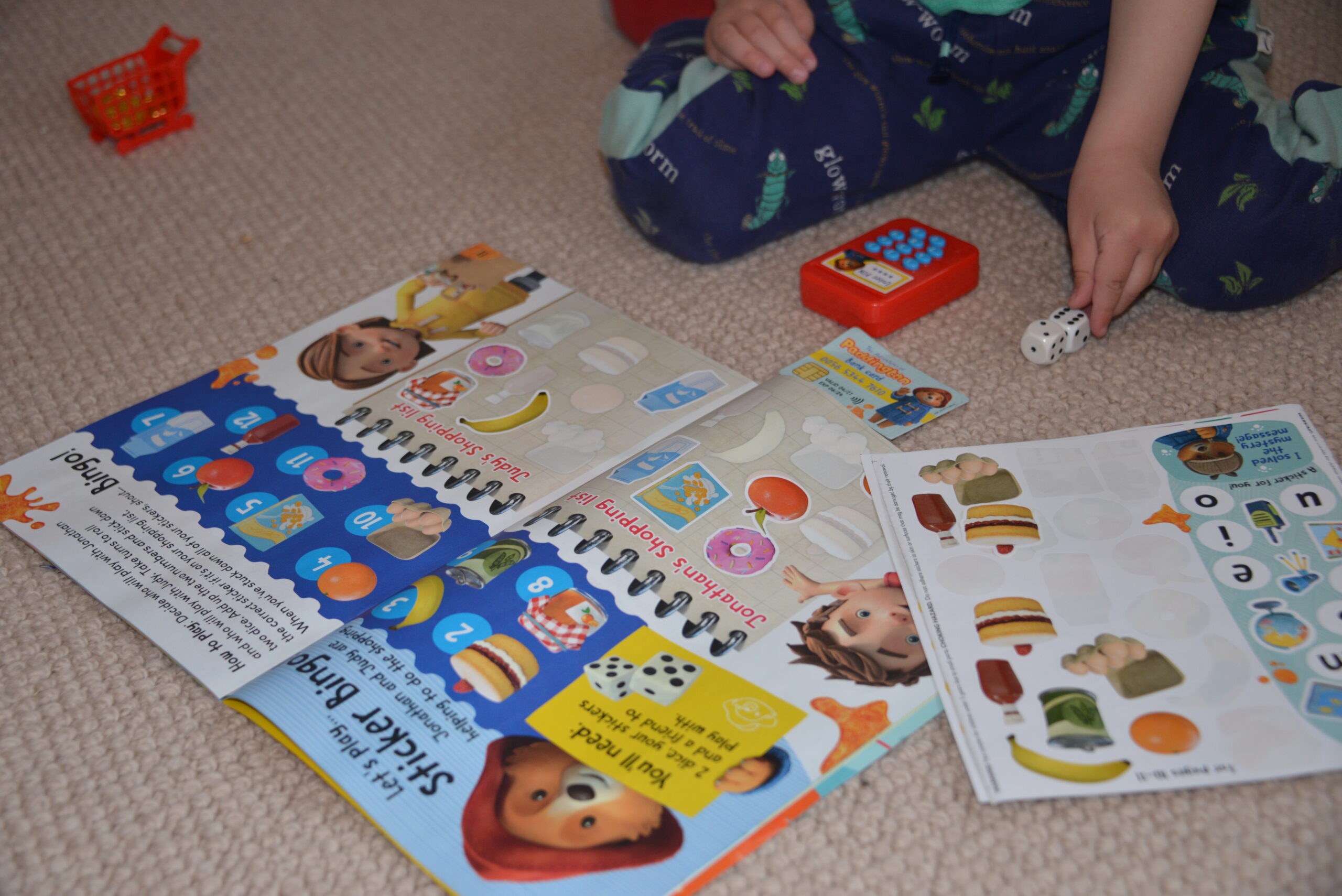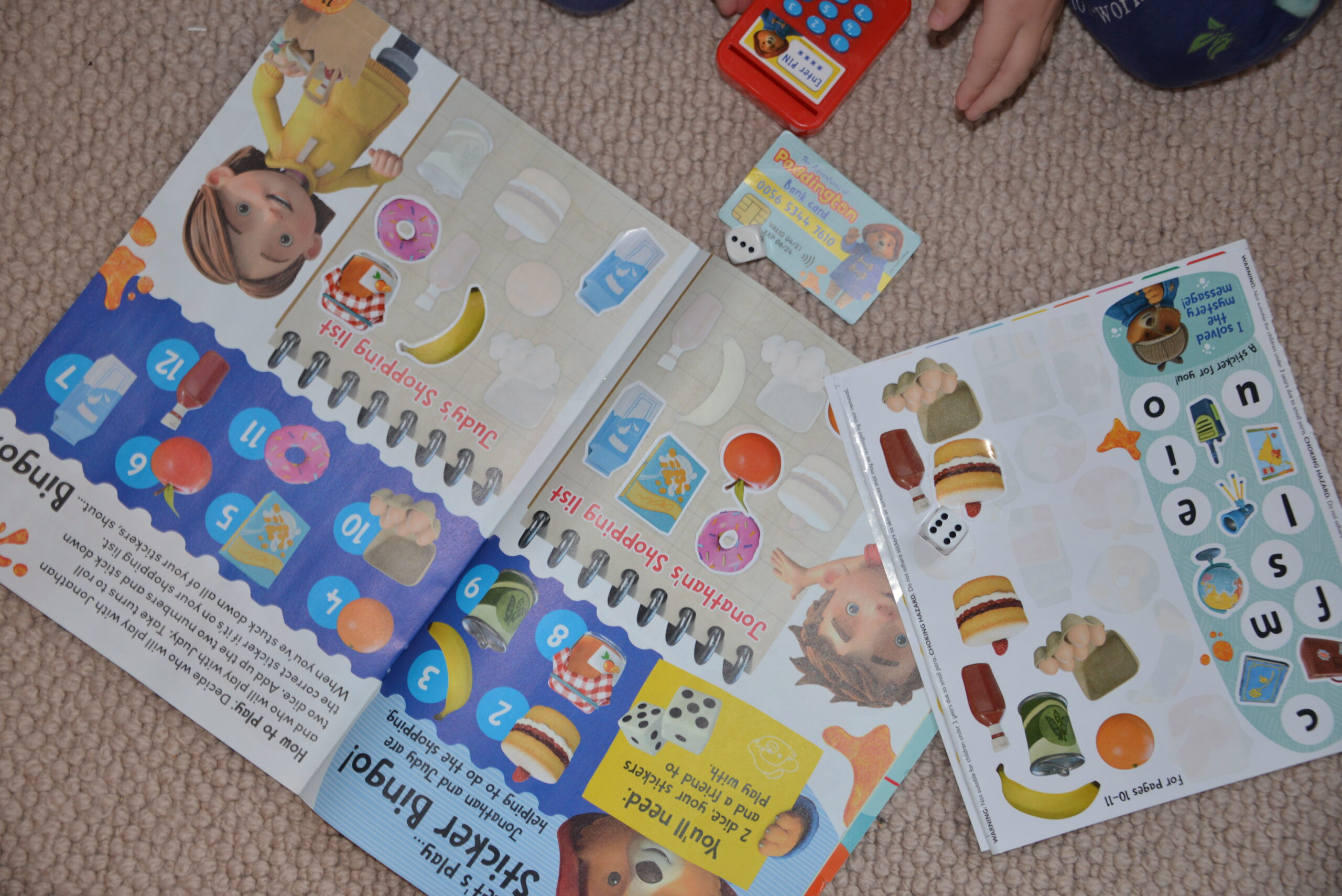 Each issue of The Adventures of Paddington contains 36 pages filled with a mix of stickers, stories, crafts, recipes, a themed 12-page workbook, games, posters and cut-out activities. I often think of magazines as being a bit overpriced and definitely a treat item, but we spent several hours working through this and will keep going back to reread the stories and play the games, so I do think it's worth the money. I know Charlie will definitely be asking for the magazine again!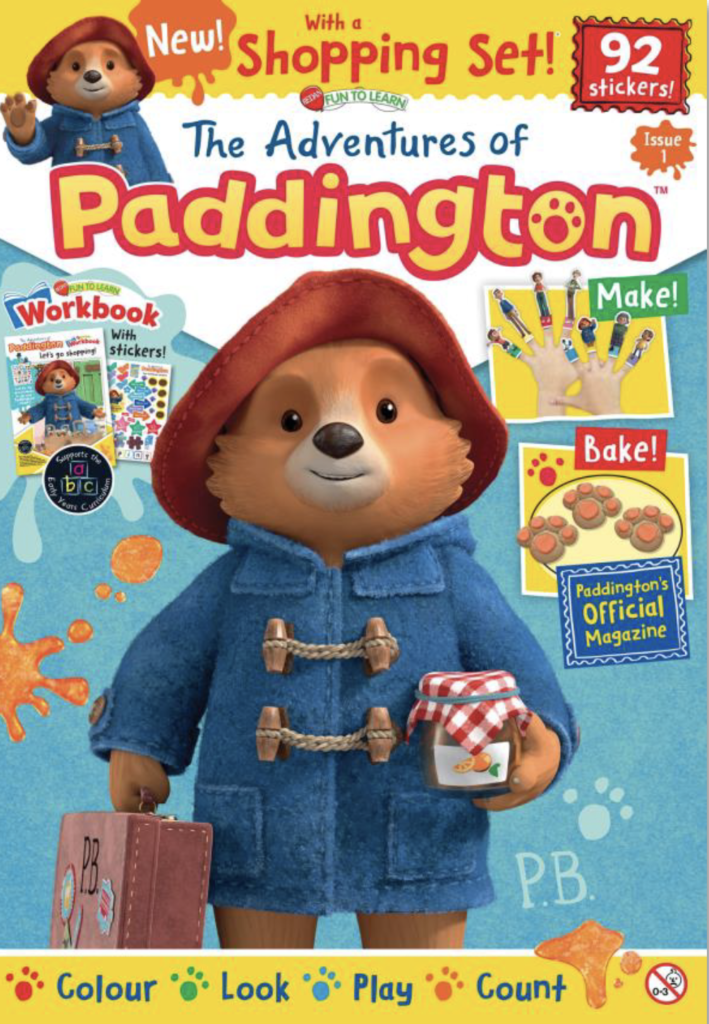 We were the magazine for the purpose of this review