I try really hard to get the kids outdoors in ALL weathers, so jumped at the chance to review rainwear from Kozi Kids.
We were sent the Unlined Essential Rain Set – in fishermans yellow, and it is VERY yellow! Grandma did ask if Z was off fishing!
Z said he was very comfortable in his rainwear, he didn't seem to get too hot either, even though it was quite a warm day. The material feels extremely high quality. I'm really pleased with it. He walked, ran, jumped and even went on the swings wearing the rainwear. It seemed to stretch nicely allowing him to move easily, without being restricted.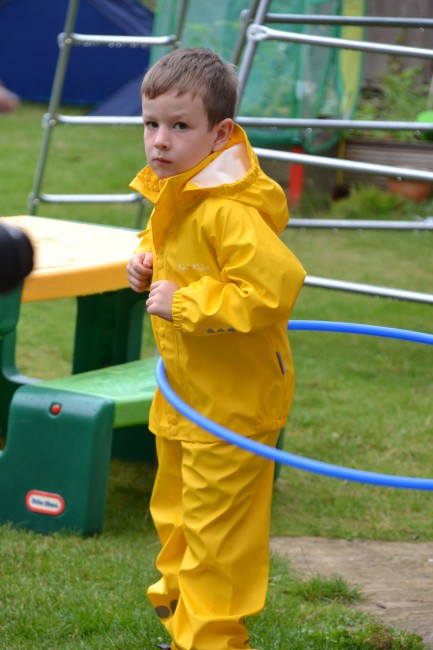 We have a bit of a walk to school, so I know will get a lot of use from the set. I'd definitely buy one for the girls too.
Initially when I saw that the RRP was £45, I thought it was a lot, but once I saw the zip garage to protect little chins when you zip up, the reflectors, foot straps for wellies, adjustable wasit on the dungarees, reflectors and even name labels, I thought the cost was completely justified and actually very reasonable considering how much we will use it.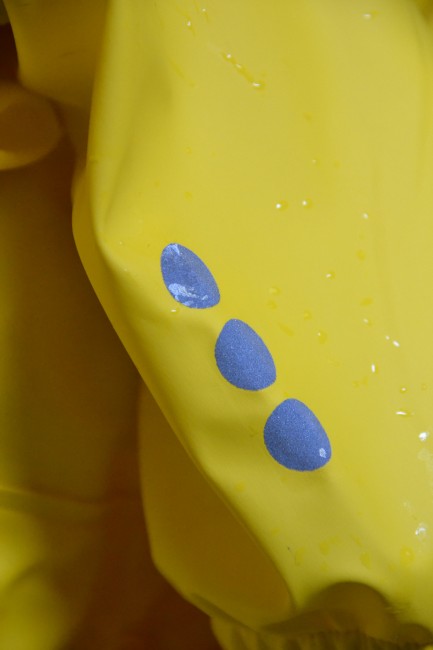 Kosi Kidz also make some very cool lined raincoats, like this rainbow one, which still has all the great features of the essential set.
Features include;
100% (3000mm) waterproof
Detachable hoods on the jackets
Reflectors for increased visibility
Poppers allow the dungarees to be adjusted at the waist
Foot straps to hold wellies in place
Name labels
Adjustable elasticated braces on dungarees
Machine washable
Zip garage at chin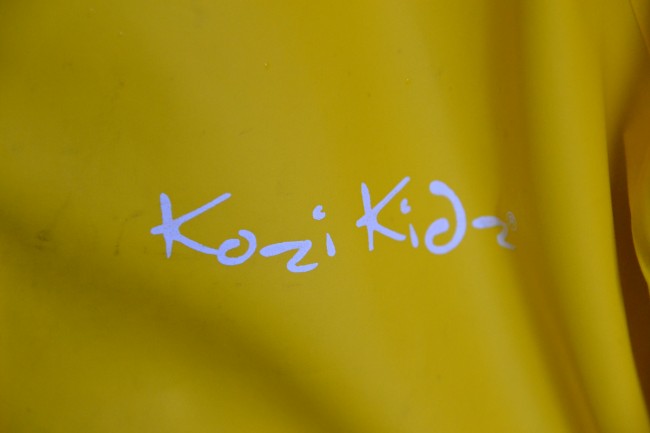 Established in 2009, Kozi Kidz has now become one of the fastest growing children's brands in Europe providing children with designs that are both colourful and stylish as well as highly functional.  Kozi Kidz offers a complete collection of outdoor wear from base layers to wind and waterproof outer layers and is available in 30 countries.
We were sent the Essential Rainwear set for the purpose of this review.