'The thing about the Hueys is that they are all the same'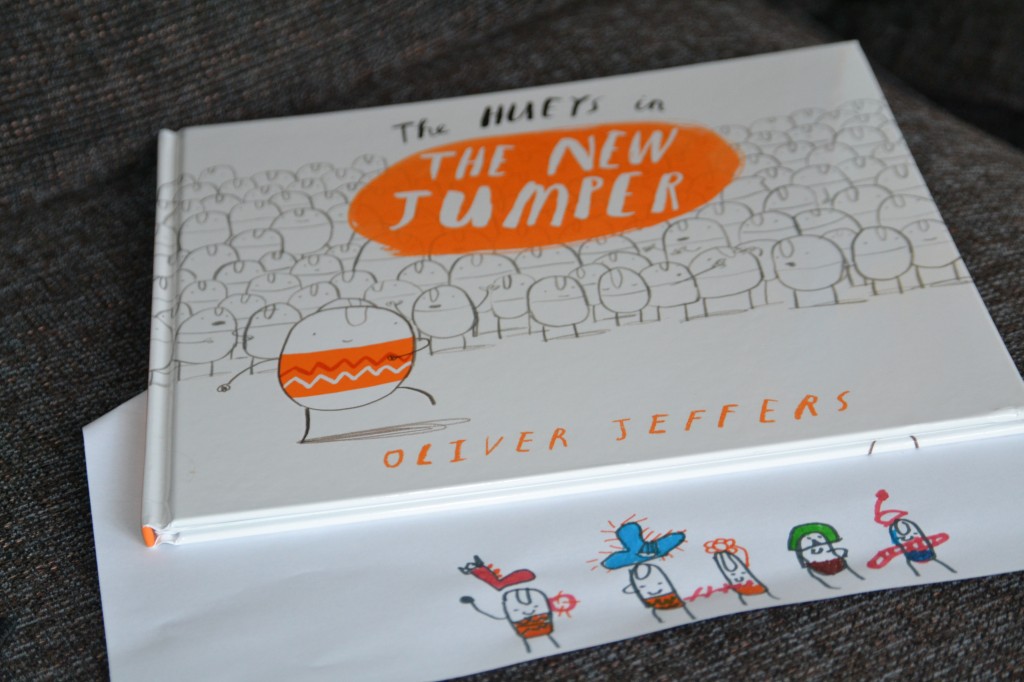 Oliver Jeffers is one of my favourite childrens authors. We have read 'Lost and Found' more times than I can remember, and the children adore the animated film.
'The Hueys in The New Jumper' is deliciously thought provoking, amusing and warm hearted. All three of my children ranging in age from almost 2 to 5 ask me to read it over and over again.
The Hueys all look the same and do the same things until one day Rupert tries something new. How will the other Hueys react?
The name is inspired by Oliver's grandfather who could never remember the names of his numerous grandchildren and so called them all Huey.
The New Jumper is the first in a new series for Oliver Jeffers, we will be waiting with anticipation for the next one.
The hardback version is £10.99.
The New Jumper e-book, read by Jarvis Cocker is also available for £5.99.
We were sent a copy of the book free of charge to review.