You might have seen a few weeks ago, I posted about a campaign on the Duracell Facebook page where people are inspired to try new things and share their goals. Duracell also invited me to learn a new skill.
I LOVE making cakes, but definitely lack the skill and patience to make them pretty. My sponge is good, but my decorating skills were pretty much limited to piping icing and adding sweets.
I chose to attend a an elegant cupcake decorating class at The Cake Makery in Fleet. My expectations of my own skills were low and I wasn't expecting to make anything I'd be pleased with.
I surprised myself.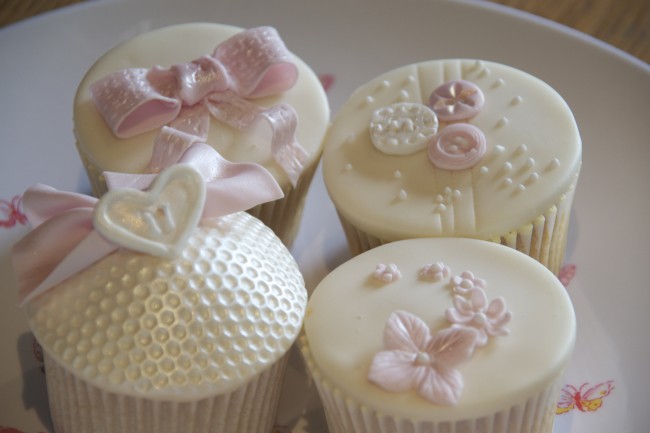 It is amazing what the right tools, peace and quiet and a good teacher can do. I REALLY enjoyed having the time to concentrate without fending off children wanting to eat the icing and actually taking the time to make something look good.
I have set myself a new challenge. This week is H's birthday party, I want to make similar cupcakes but with bright coloured ribbons on them to match her 'crazy tea party theme'. Keep your fingers crossed for me.
Huge thanks to Duracell for giving me this opportunity.