We don't have the best track record with sofas. There were the HUGE leather lazy boy-esque disasters that made our living room look like a dentist surgery, which were promptly e-bayed much to the horror of my husband who actually liked the monstrosities. Little tip, never buy a sofa in the New Year sale with a hangover. There was the sofa bed with the non removable cushion covers, you can only imagine what three destructive children did to that. The last sofa we had was lovely, not the prettiest colour perhaps, but washable covers, in fact they were washed so much that the zip broke on the chaise bit and we had to stitch it back up by hand. Hence the need for a new one. We didn't rush the purchase, right at the beginning of the year we admired a beautiful sofa in the sales, but sensibly decided to wait till the current one actually fell apart, but then last week I saw the same sofa on offer, less than half price. I didn't look too carefully at the material, the picture was a bit grainy. I vaguely thought that the chaise part looked very comfy with lots of cushions. Did it click in my brain that this wasn't a sofa with a chaise but a corner sofa? No, it did NOT!
So on Monday when the new sofa arrived, I watched in horror as it was deposited in my living room, nearly crying as the room became segmented by a giant CORNER SOFA with cream chenille type covers. My ever optimistic husband announced that all would be fine, we could just move a few things around.
You know what? He was right, once we'd moved  every piece of furniture in the room, including the piano to put the sofa in a corner, it did look quite good and the colour and pattern is growing on me.
All thats left to do now is look for some lovely storage or shelf units and we might actually have a nice living room at last. The rather excellent thing about the corner sofa is that we now have extra seats for Christmas guests. I just need to actually start writing cards and making lots of Christmassy things to get ready for them.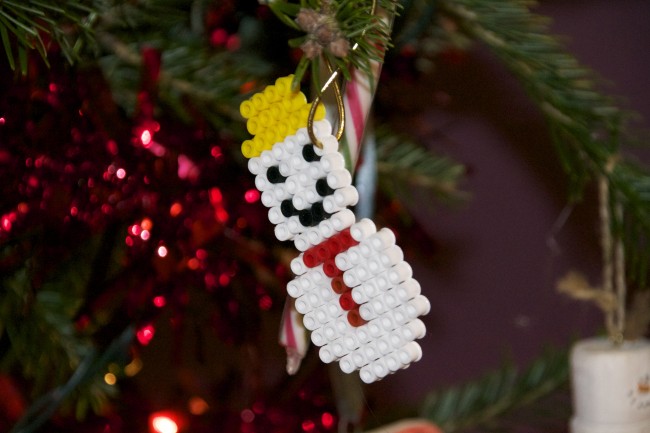 How far along are you with your Christmas preparations? I'm still writing list, lists and more lists.