Should we get a pet?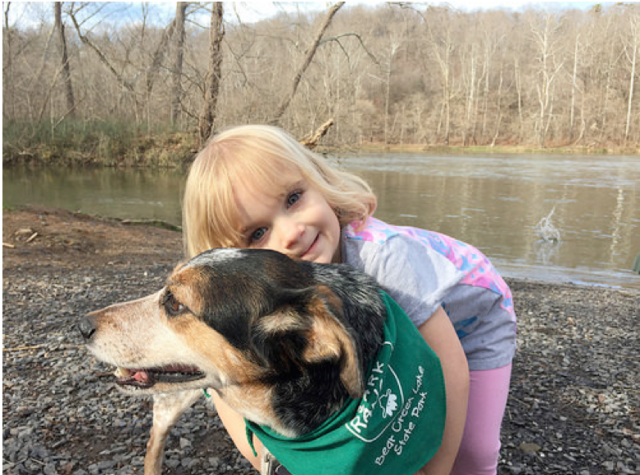 "IMG_8243" (CC BY 2.0) by vastateparksstaff
"Can we get a pet?" – it's a question that most parents have to face at some point. For some people, there would be no hesitation – they love animals and having a pet is all part of the fun of growing up. For others, though, it's a much tougher decision. Not only might you not be that keen on sharing your pristine home with a shaggy pooch, but there are also lots of practical and financial considerations to think about.
The Cost
There are some pets where the cost doesn't seem to be a big deal. A goldfish or a hamster isn't going to break the bank by any means, but in fact, when you look into the cost of some hamster cages, they can be surprisingly expensive. Expect to pay around £50 and upwards for a decent one. However, once you've got the cage, the day-to-day bills for a hamster are low.

However, other pets are more costly to own. For instance, research available on the Voucherbox website showed that the average lifetime cost of owning a dog is around £15,000. When you factor in the price of the puppy to start with, pet insurance and all the food and accoutrements he or she will need over the years, the total numbers are quite surprising. The research showed that a cat was a slightly more financially reasonable proposition, coming in at around £10,000. Put in those terms, a pet can put a significant dent in the household budget.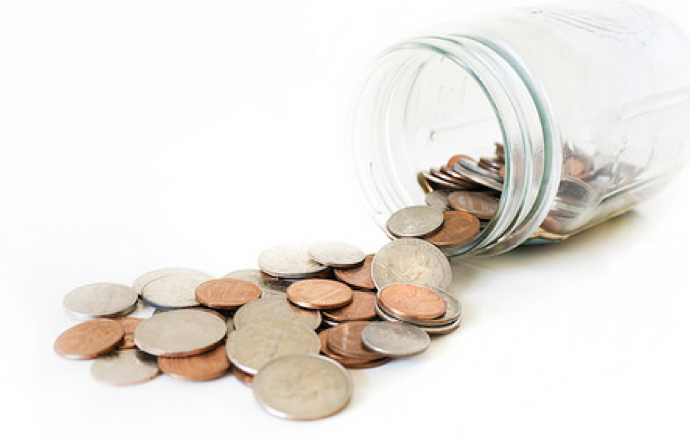 "Money" (CC BY 2.0) by free pictures of money
The Commitment
Walks in the sunshine and games in the park are some of the best times you can have as a dog-owning family. But when it's pouring with rain and dark outside, who's going to be the one taking Rover for a walk? Be prepared for dog walking duty to fall to mum or dad when the novelty has worn off for the kids. Then there's the holiday problem – what do you do with the dog when you want to fly off to Greece for a summer holiday? Would you be able to leave your family pet in kennels for two weeks without feeling guilty?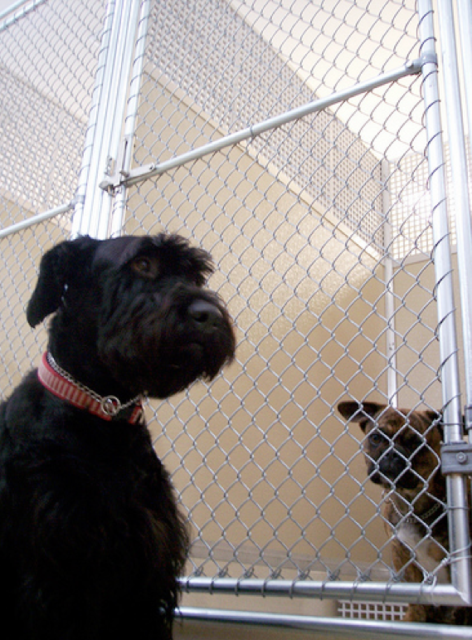 "dog kennel" (CC BY 2.0) by Acme Canine
Of course, you can check out your kids' commitment to the idea of caring for a pet with testers, such as looking after granny's dog for the weekend, or taking care of a friend's pet while they're on holiday. If you don't have access to a friend or family member's pet, then you could register on BorrowMyDoggy as an occasional dog sitter for pet owners in your area. It's a good way of seeing how serious the kids are about wanting a pet – but just remember that none of these options are a real substitute for the commitment of long-term pet ownership.
The Upsides
If you can face the cost and the commitment, there are plenty of good reasons to get a family pet, especially a very interactive one like a dog, who will show as much love as they're given. Not only will they be a loyal companion and constant playmate for the kids, but through taking care of their pet children will learn about responsibility, for others.
It's possible to build a strong case for deciding not to have a pet – especially one that's likely to be a part of the family for a decade or more. But that's also the good thing about pets, especially dogs. They really do become one of the family, and most people who take the leap say it's the best thing they've ever done, regardless of all the downsides, and that having a pet has made their family life better than ever.
Written by Charlotte Blairman