Like most small children Charlie loves cars and trucks, he's very lucky in that he has a big brother so has a great collection of little cars, but not many trucks apart from one 30 year old TONKA dumper truck that once belonged to his Uncle.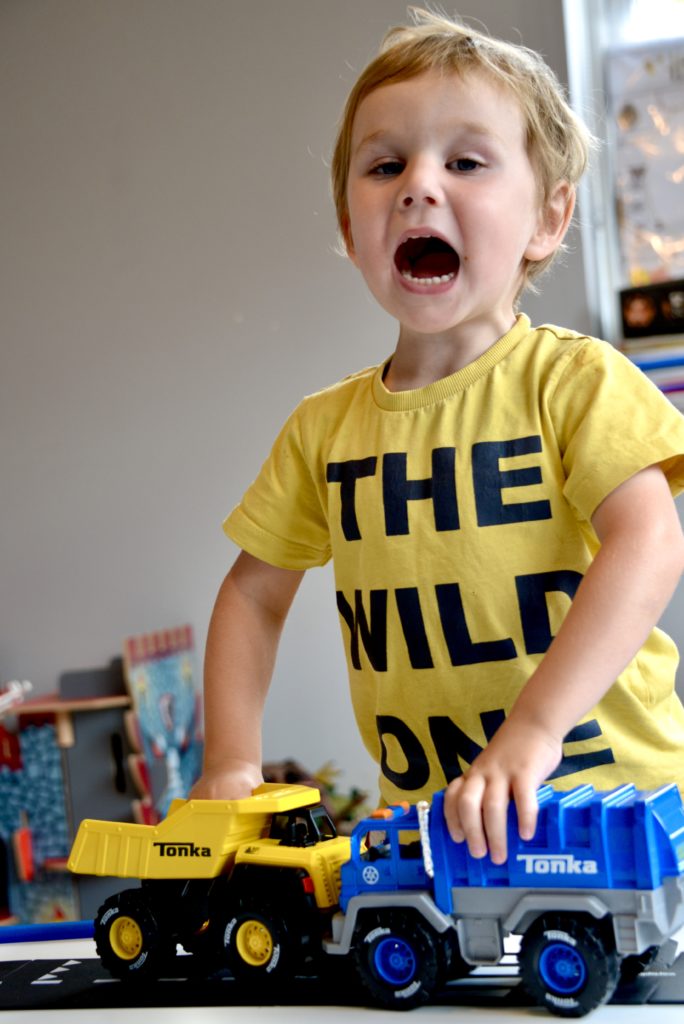 For almost 70 years TONKA have been the kings of the sandbox built on the notion that "a toy shouldn't break just because a child plays with it".
The new Mighty Dump Truck and Garbage Truck are a new size for TONKA but retain all the features you expect from the brand.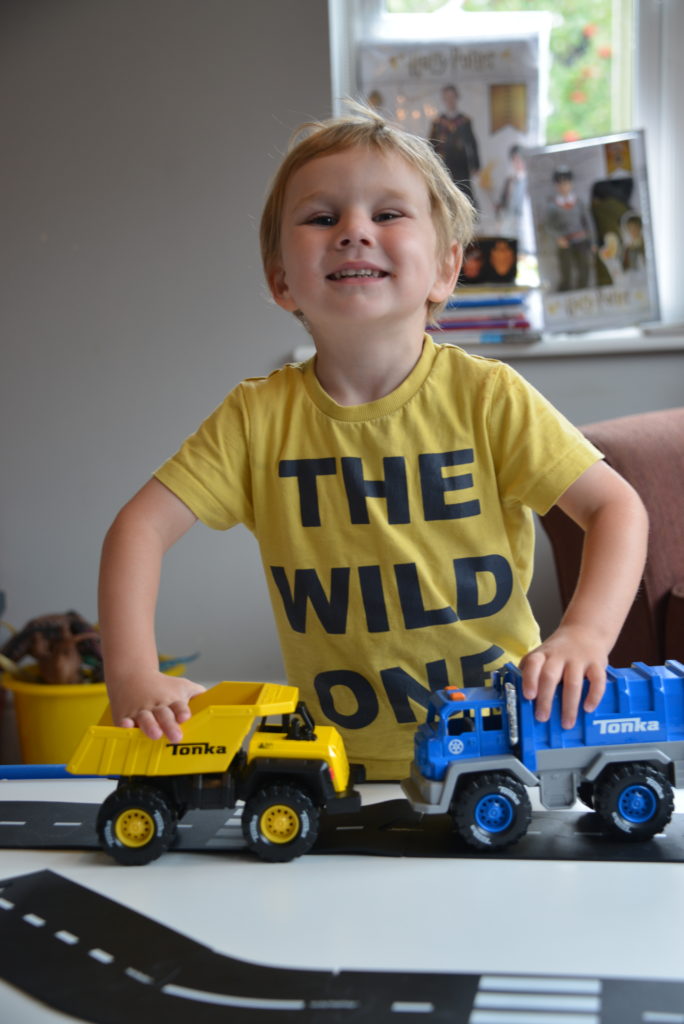 The 8 inch trucks are made from real steel and are tough enough to play with outside but also brilliant for indoors too. I think they're a great size as they aren't so big they take up a lot of space, but are big enough to look extra special. They're very compact and nice to hold and push around too.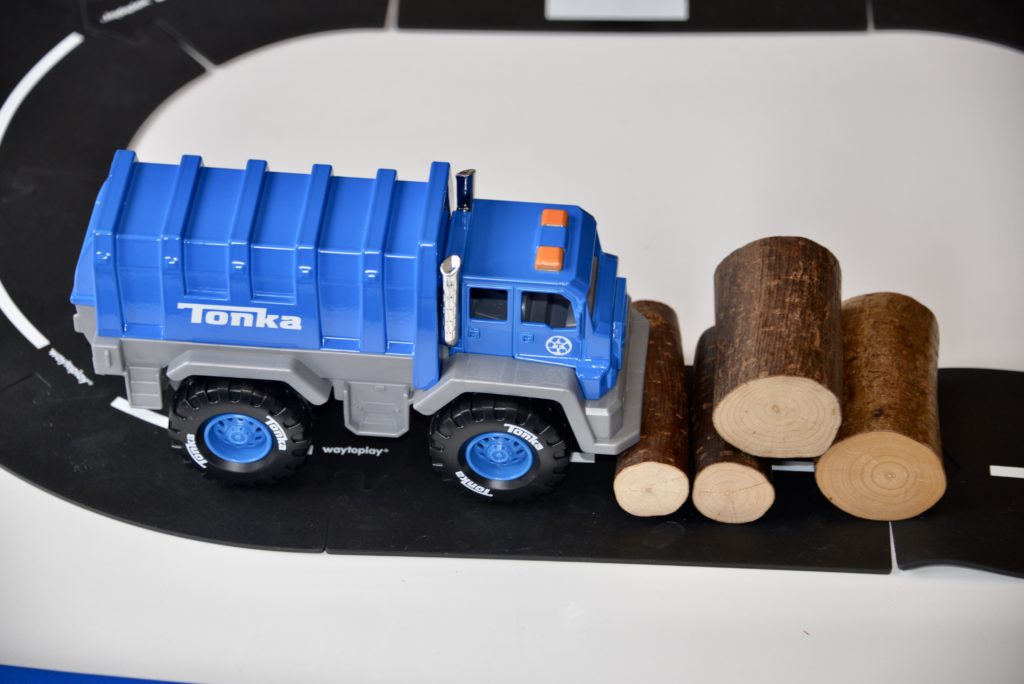 We've found the trucks have lead to lots of creative play as Charlie has used them with toy figures and characters and filled them up with pasta, pom poms and other small items.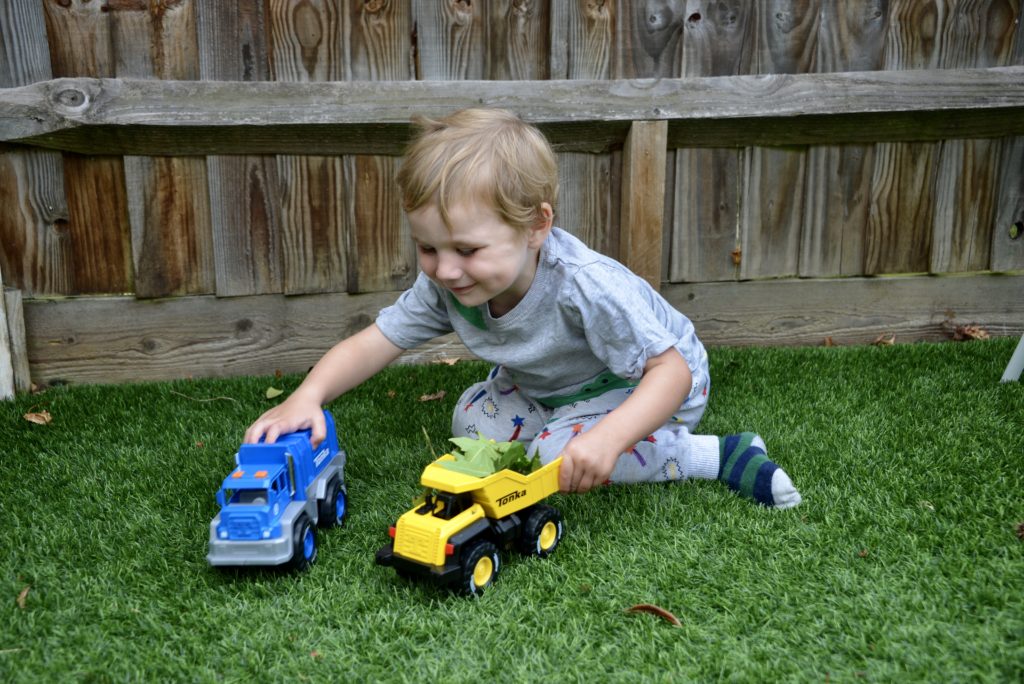 We've also tried to use them creatively by rolling them through paint to make tyre tracks and in the sand pit. It's been lovely watching Charlie play with them in so many different ways.
We added tweezers today for some fine motor control practice too.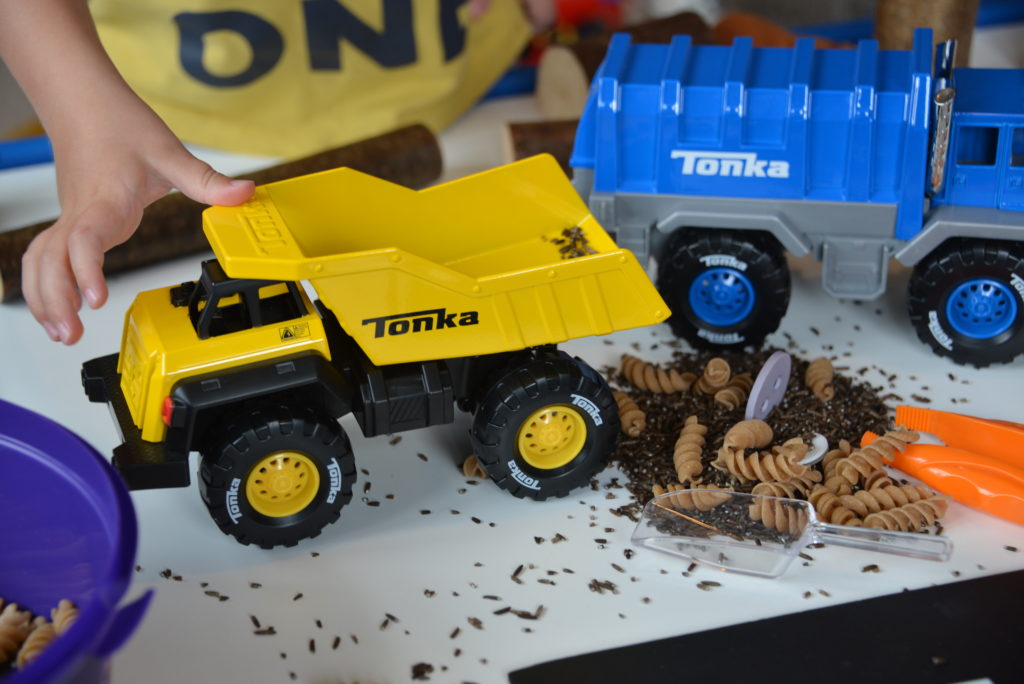 Each TONKA toy comes with a collector cards making it even more fun to collect the whole range!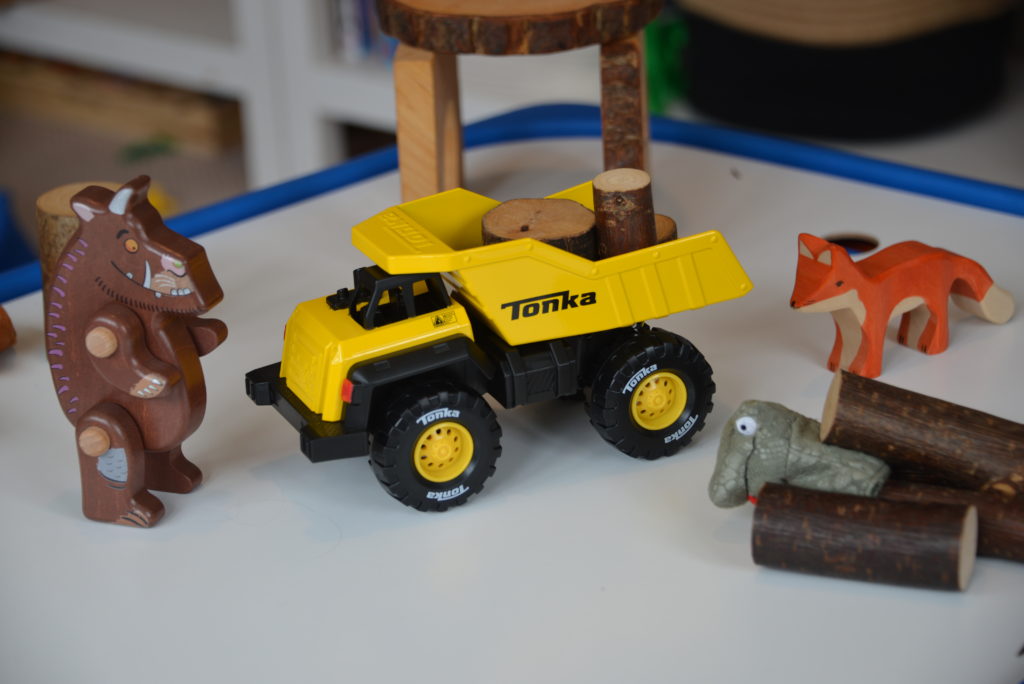 Huge thanks to TONKA for the trucks!