One of my favourite parts of the day is sitting down when everyone is clean and sleepy to read a story. No matter how tough the day has been, sharing a story together helps us all relax and end the day happily.
Only on very rare and super busy days do we not share at least one story together. Z and I are currently braving new lands with Moon-Face and friends in the Faraway tree, having already adventured with James on his giant peach and been car spotting with No.1. Even at 6 and a half he still asks to sit on my knee, just for those 10 minutes or so at the end of the day, he seems so small again.
S is delighting in The Worst Witch and H is rather taken with The Weather Monster. I am so excited and privileged to be able to share these wonderful adventures with my children. The day when they don't want me to read with them will be very sad indeed.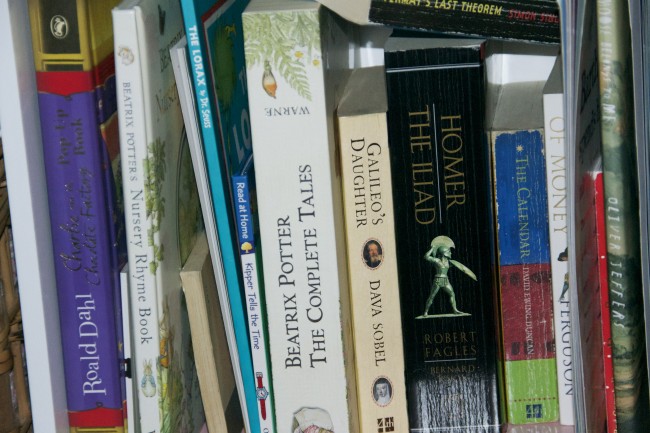 My children are very lucky in that they attend a good school with lots of parental support, not every child has this.
Save the Children are joining forces with the charity Beanstalk to try and give every child a chance. Did you know:
• Many poor children in the UK today start school already behind their better-off peers – through no fault of their own.
• Last year, 1 in 4 poor children left primary school without basic skills in reading and writing.
• The years between 4 and 7 are a crucial opportunity for children who started behind to catch up. Reading is one of the keys to unlocking a child's potential.
• If they don't get the help they need before they leave primary school, another generation of children will face lifelong penalties for being born poor. No child should be left behind.
Save the Children aims to recruit 20,000 'change makers' to help give children a better chance of fulfilling their potential.
How you can help
Tweet your support for the campaign using the hashtag #EducationMatters
Add a photo to Instagram and share it across social media platforms with a link to this sign-up page > http://bit.ly/1fOoyXa to help change the story.
Write own blog post with a photo of you or your family with your favourite stories.
Sign up as a Change Maker 
Help Save The Children to help children in the UK, because they really are Too Young To Fail.
You may also like to read:
Too Young To Fail #educationmatters by Emma and Three
Change the Story: Children NEED to be able to read by Baby Budgeting
Save the Children: How can WE change the story #educationmatters by Kiddy Charts
Children's Book Week: Born To Read by Actually Mummy
Born to Read – Bringing up Charlie