Last week Walkers sent us a sample of their new Hoops and Crosses to try. I was very happy to find that each bag contains only 85 calories and  is 56% wholegrain which many children in the UK don't get enough of.
My three children snaffled the sample bag in less than a minute so I bought a six pack of the Salt and Vinegar flavour on offer in Morrison's for me. 
I thought they were really tasty, definitely something I would buy again for me and for Z's school lunches. He doesn't usually have crisp type snacks, but I think these are healthy enough to keep us both happy.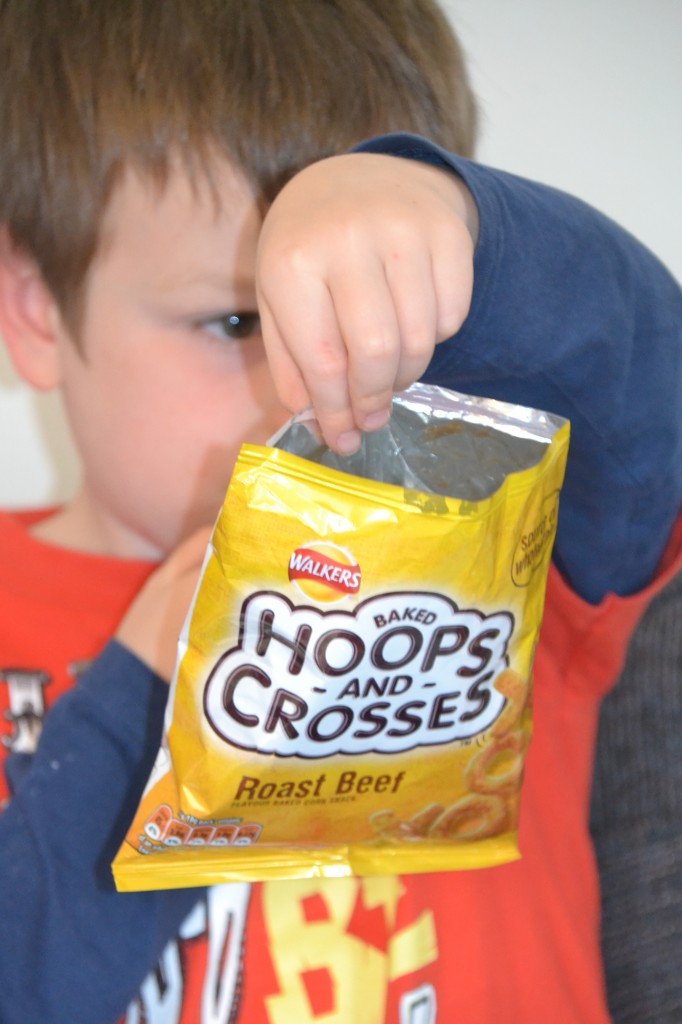 Hoops and Crosses come in three flavours, Salt and Vinegar, Prawn Cocktail and Roast Beef.
This is a sponsored post.