Our Easter got off to a wonderful start when this arrived in the post from Warner Brothers. As soon as we opened the package we were all singing 'The Candy Man' song. We also received a bag of mini eggs, but I'm afraid these were demolished before I had chance to take a photo!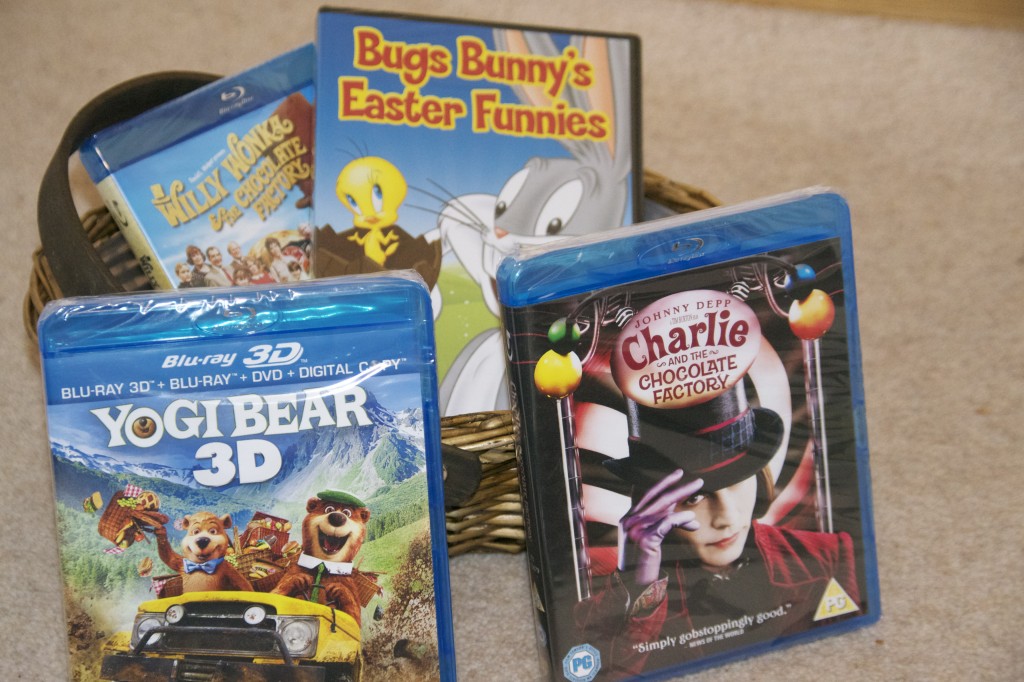 Charlie and the Chocolate Factory is one of my all time favourite films. When I was little I thought the chocolate room was just magical and always wanted one of those giant jelly babies!  The first version will always be my favourite just because it hold so many memories, but Johnny Depp makes an enchanting Willie Wonka, the whole film is absolutely dazzling. Funny in parts, a little dark and gloriously sweet all at the same time. A definite must watch!
We don't have a 3D TV so I can't tell you what Yogi Bear is like in 3D, but the Blu Ray version was great. I have never heard Z and S giggle so much at a film. I heard them plotting their own plans for picnic stealing whilst watching it! The film is part live characters and part animated, but the two combine well. This is definitely a fun family film, suitable  for all ages.
Bugs Bunny's Easter Funnies also kept everyone entertained one rainy lunchtime, with lots of giggles as the Loony Tunes tried to be the Easter Bunny.
The DVD's came in a  beautiful basket which came in very handy for our very own Easter hunt.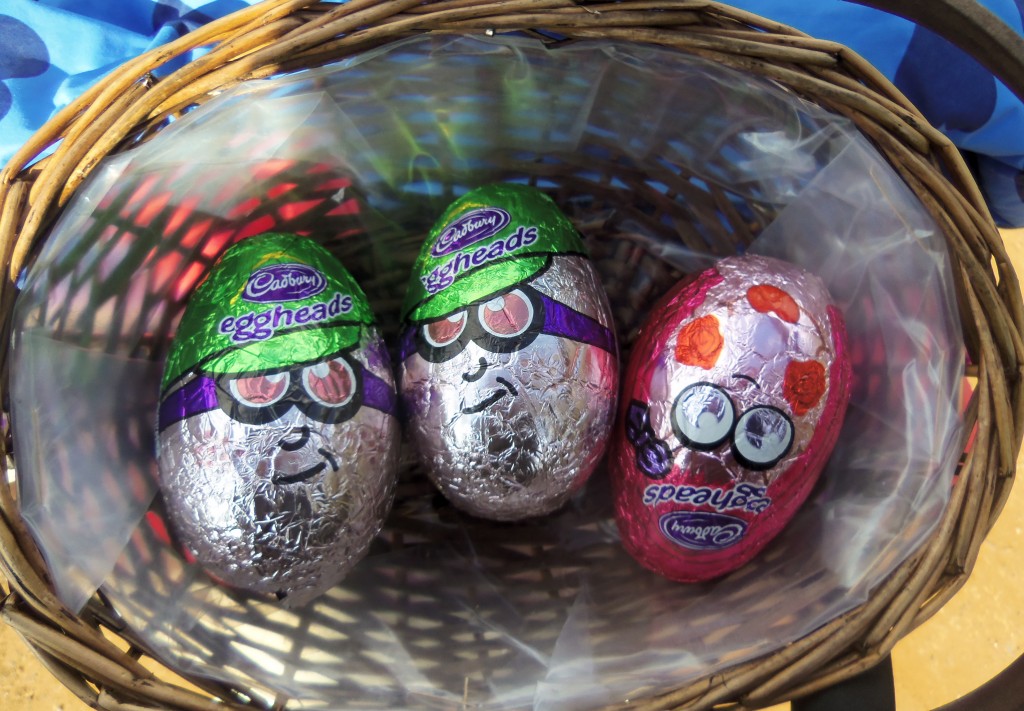 Many thanks to Warner Brothers for this great Easter Surprise.