Are you excited about the pending arrival of the Royal Baby? My 4 year old has been asking lots of questions after they talked about it in nursery and decided to make a card. This is completely of her own design.
The baby has a dummy in and is wearing a crown.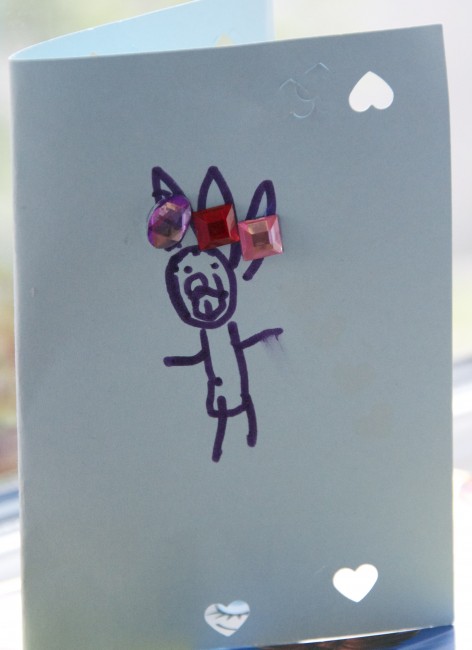 Adobe have gone a few steps further and created a huge e-card designed by Wayne Hemingway to allow people to send their well wishes to the Royal couple. All you need to do is enter your name, country and a message here. The aim is to get 50,000 signatures, how amazing would that be?
What was the best card you received after having a baby?
This is an advertorial post.