What's your ideal holiday? A relaxing break on the beach or a sight-seeing filled city break? I'm not really a lie on a beach kind of person, but I do love water sports and found a new love of paddle boarding when we went to Greece earlier in the year, there's just something so calming about being out on the ocean, I can't wait to get back out there, but as much as I feel a pull towards the beach, I'm also drawn towards the hustle and bustle of a city. Given the choice of both, I'd struggle to choose a preference.
If you're looking for beach vs city inspiration check out this fun new feature on the HolidayGems website. Not only does it show you a fab list of great cities and beaches to visit, but also gives you useful information about each one, with handy travel tips and great places to visit while you're there.
We're hoping to get to the Algarve, Tenerife or somewhere else in Europe with lovely beaches next year, but now the children are a bit older I'm wondering if we can squeeze in a city break as well, which is something we haven't managed since before having children. I'd love to visit New York for example, as we've never been and I think just before Christmas would be an amazing time to visit. The children would adore Central Park and The Empire State Building and I would love to shop and see a Broadway Show.
Closer to home, Rome would be top of my list. We visited pre children and it's one of my favourite cities. I know Zak would love to see The Colosseum, the Pantheon and the Sistine Chapel and I really want to visit The Museo e Galleria Borghese. We'd all love the food and if we could visit during a film festival, that would be added extra bonus.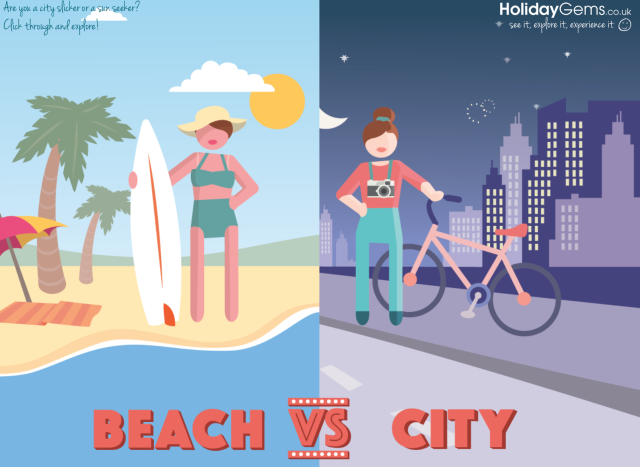 Would you prefer a beach or city break? Do you have a list of dream destinations you'd love to visit? Would you take the kids?
In association with Holiday Gems.