How do you fancy a whole year of FREE holidays? Scotland's leading holiday park company, Argyll Holidays are searching for its next Active Family to enjoy a year's worth of breaks in stunning Scottish destinations.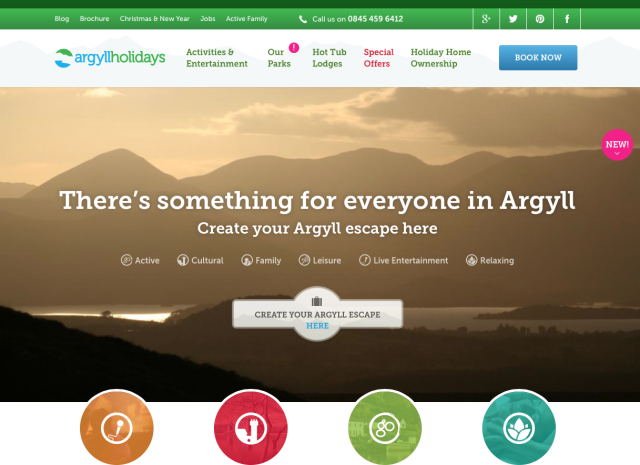 The winning family will receive up to £10,000 worth of holidays during 2015 across Argyll Holidays' locations throughout Loch Lomond & Trossachs National Park, including free fun family activities and use of the fantastic leisure facilities. Doesn't that sound amazing?
Argyll Holidays has six parks located across Scotland, each offering beautiful scenery as well as a huge range of family friendly events and activities to enjoy. Just a few of the fun activities include swimming, mini golf, indoor bowls, soft play, pony trekking, cycling and lots more. You definitely wouldn't run out of things to keep the kids entertained.
If you're not the active type or like to rewind after a busy day, how about trying a spa treatment, or settling down to a family meal made with delicious local produce.
For me, a great family holiday has lovely accommodation, lots of activities for the kids, a beautiful location, good food and the opportunity for precious family time. After spending some time looking around the Argyll Holidays website, I'm sure it offers all those things, and I've only been to Scotland twice so it would be exciting as well!
We especially like the look of Hunters Quay Holiday Village which offers the extensive and very exciting looking Go Active programme full of activities sure to keep kids of all ages entertained, including zorbing, archery, raft building and even learning circus skills.
Argyll Holidays' latest park,  situated on the banks of Loch Lomond looks just gorgeous, how amazing would it be to sit in a hot tub, relax and admire the stunning scenery.
To enter the competition, simply upload a photo or short video along with the reason your family should be Argyll Holidays' Active Family for 2015. Don't forget to enter soon as all entered must be submitted by Wednesday 31st December 2014.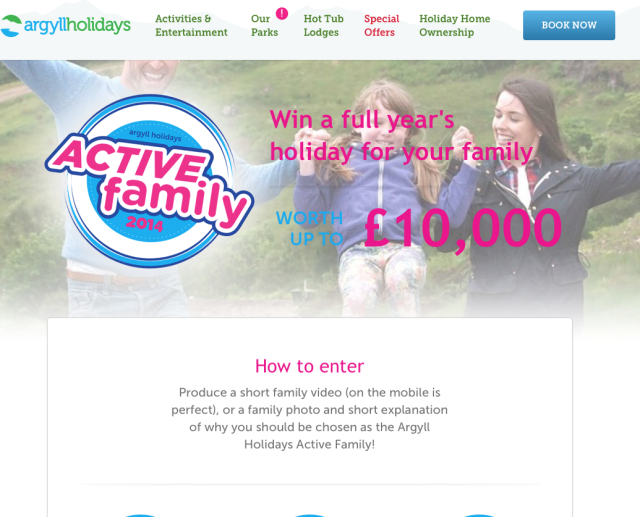 The competition page can be found on the Argyll Holidays website: https://www.argyllholidays.com/activefamilycomp
What are you waiting for? Go and enter now. We're going to.
In collaboration with Argyll Holidays