Z loves food and cooking. I let him watch the final of The Great British Bake Off this week, he watched entranced by the pies and pretzels, but a little disappointed by the wedding cakes.
I've been encouraging constructive feedback on my baking and cooking, partly because Z gets upset if we try to tell him how to improve the stories he writes, so I wanted to show him that we can all improve on what we do and it's ok to tell people how to make things better.
Last week I made these chocolate log brownie cakes, using my now almost perfect chocolate brownie recipe.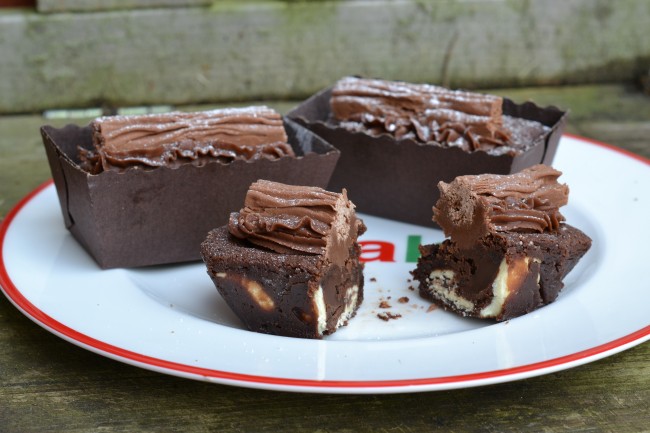 'Mum, if you'd made these in the final, you'd have won'
I might not be able to make pastry, or bread, but brownies, I can do.
 Linked to Wot So Funny