Charlie isn't the best at entertaining himself. Every now and then he'll roll his cars down a ramp for ten minutes, but other than that he likes me or one of his siblings to be around. We have a lot of construction type toys but not many role play or imaginative play toys so I was really intrigued to find out what he would think of the Viking Castle from Hape and if it would inspire more independent play.
How easy is it to build?
I built the castle with Charlie excitedly buzzing around me and it took about half an hour. You need a screwdriver, but it's pretty easy and all the bits are well labelled and easy to find.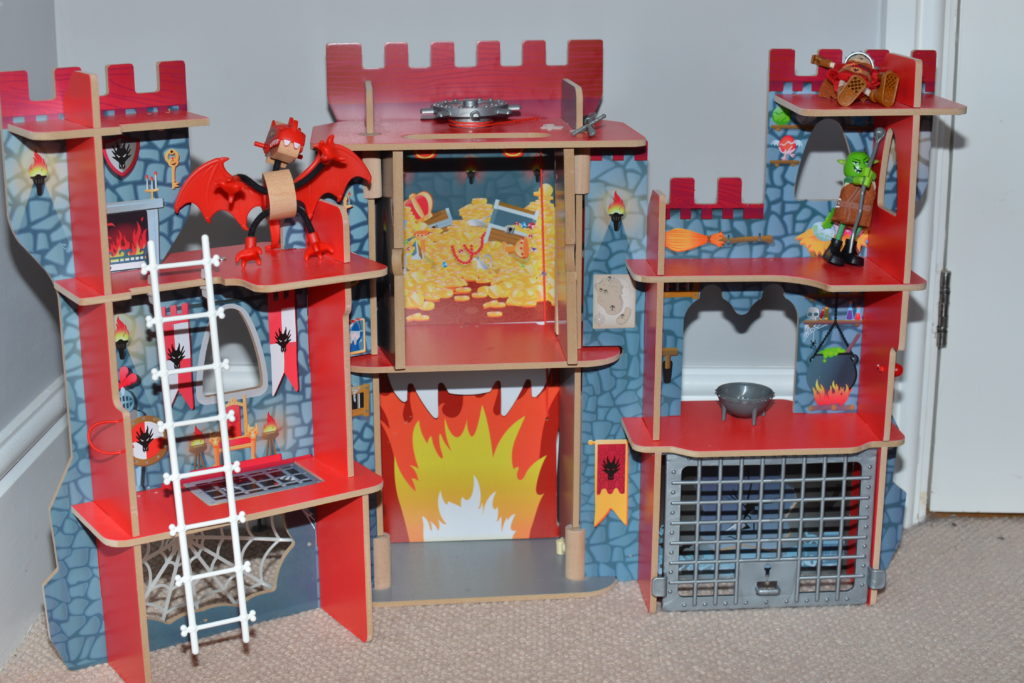 What's the quality like?
The quality is great, the wood is thick and strong and the plastic accessories don't feel flimsy either. The dragon, Viking and Ogre are also lovely. The castle is beautifully decorated with lots of features painted on the walls as you can see in the photos.
You can see how well the Ogre's face is painted in the image below and he can actually hold the included accessories, which is really cool.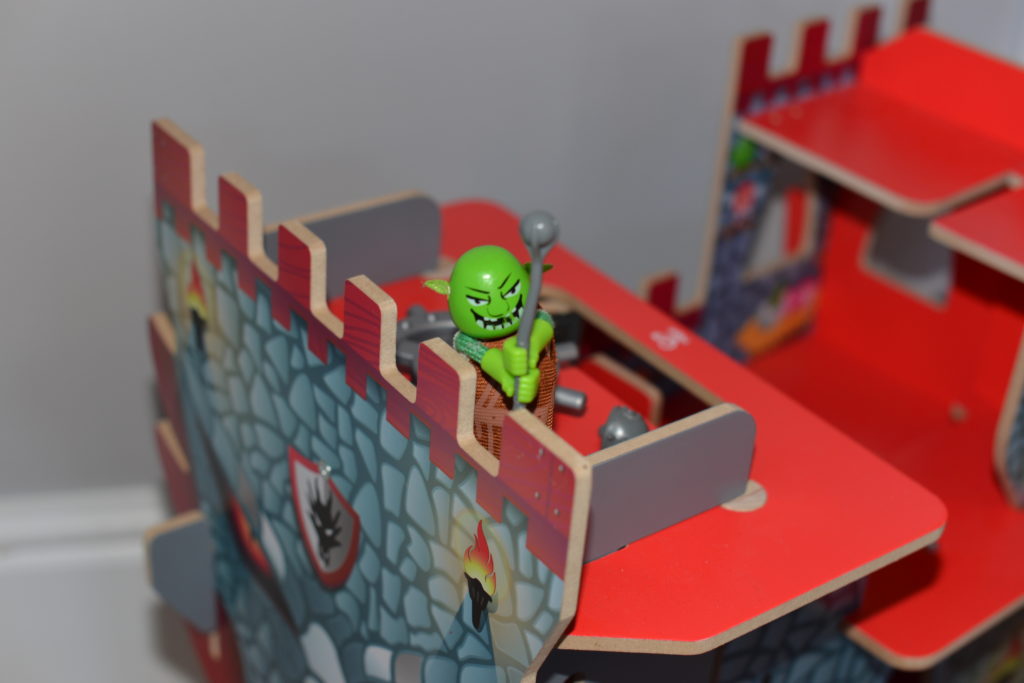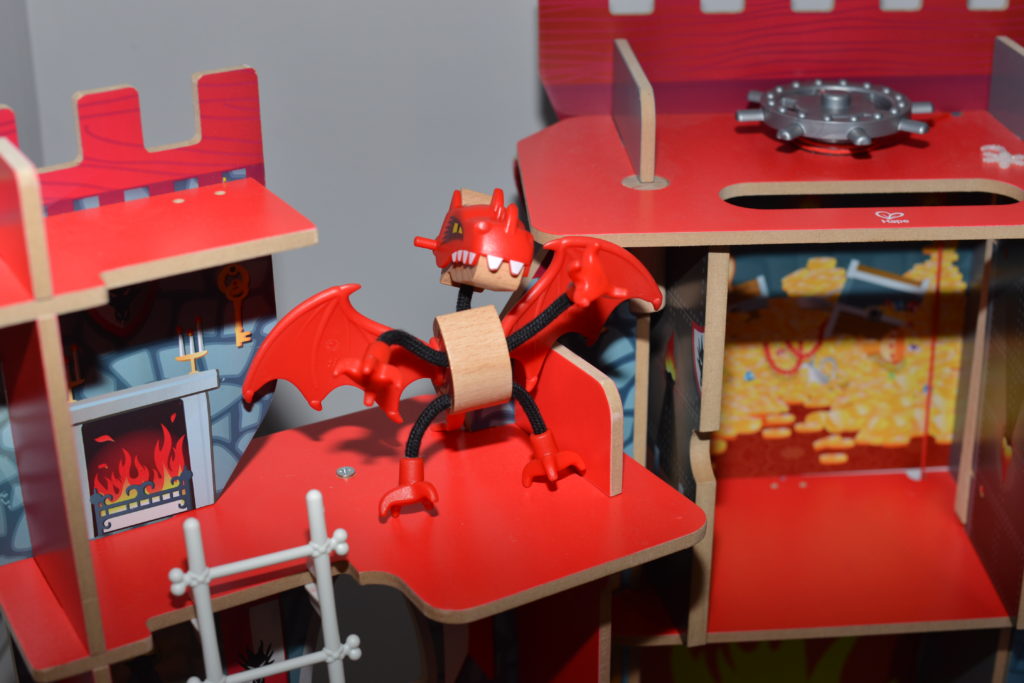 Charlie hasn't managed to pull any of it apart yet which is a sign that it's pretty sturdy!
How big is it?
When opened up the castle is pretty big, but it folds together neatly so it's easy to store and use in smaller rooms.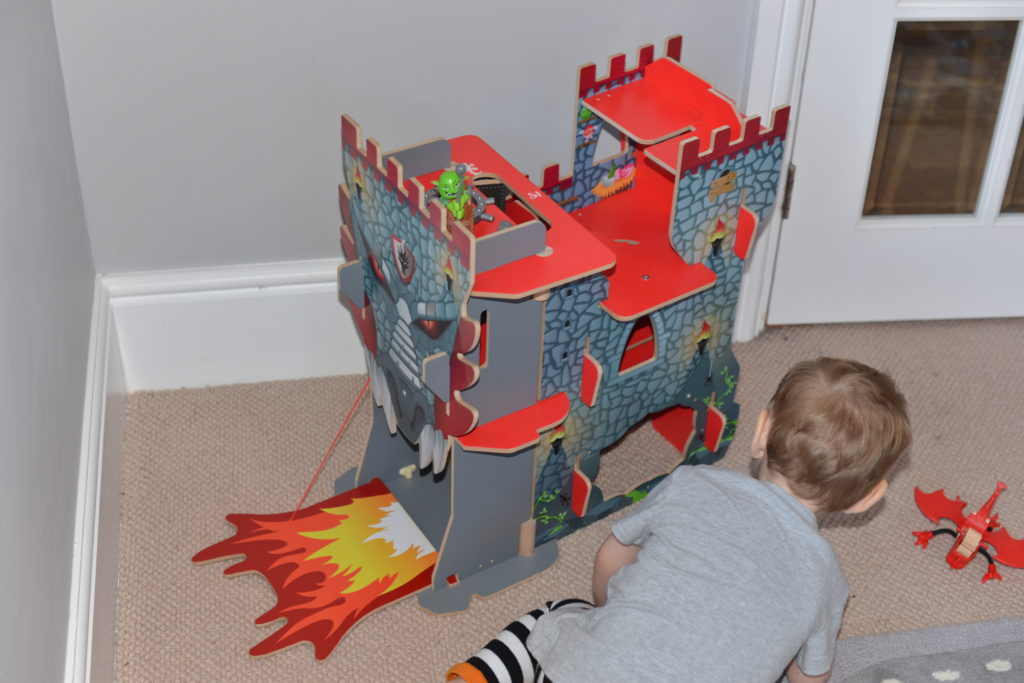 What features are there?
Charlie loves the dungeon, where I often find the Ogre trapped with plastic spiders. There's also a trap door, working drawbridge and treasure chest with a hidden egg. There's definitely plenty to stimulate lots of imaginative play! Charlie generally still likes someone else to play with him, but I have found him making the Ogre talk to the dragon a few times, which is super cute. The castle is definitely a great addition to our playroom.
All in all this is a great toy, with lots of fun features that will keep kids happy for a long time. I'm looking forward to watching Charlie play with it for many years to come.
The castle is currently priced at £54 on Amazon which is fantastic value.
Hape kindly sent us the Viking Castle for this review.
Affiliate links