This month our tour around the world takes us to India.
My husband and I love Indian food and do make it for the children sometimes too, although we tend to keep theirs a little less spicy.
This is a very simple dish that we have adapted through the years to fit our tastes.
Ingredients
1 tbsp sunflower oil
2 tsp mild curry paste
3 turkey breasts, chopped into pieces
2  sweet potatoes, peeled and chopped
6 tablespoons split red lentils ( rinsed )
200ml chicken stock
400ml can coconut milk
a couple of handfuls of frozen peas
two handfuls of washed spinach (optional )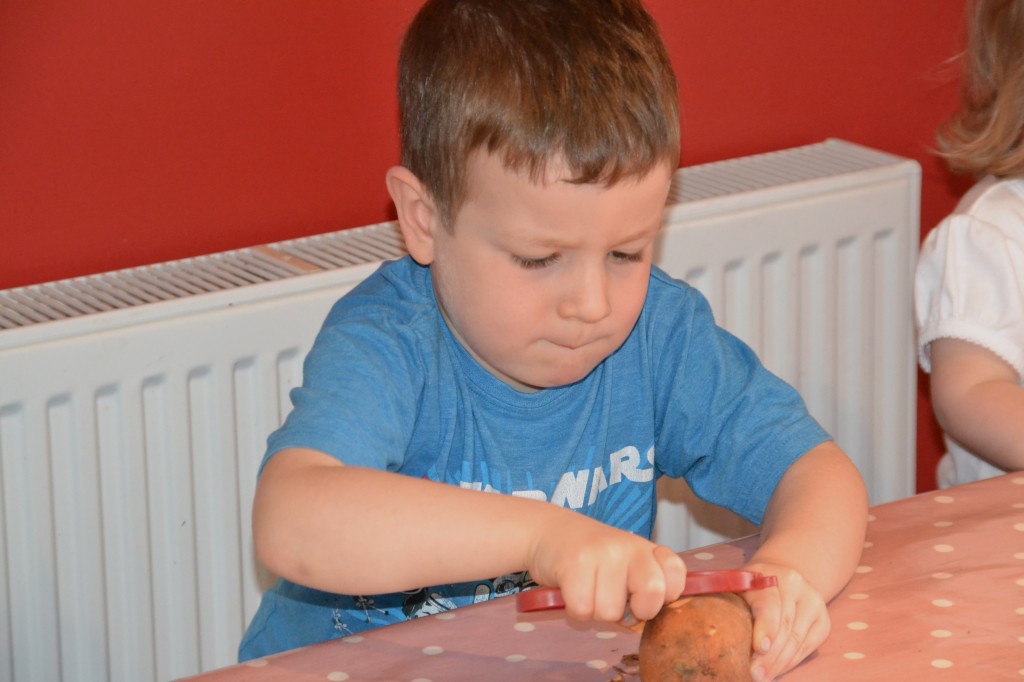 Method
Fry the turkey in the hot oil, until browned.
Add the curry paste, and keep cooking for 2 minutes.
Add the sweet potatoes and lentils and stir.
Pour in the stock and coconut milk.
Bring to the boil and then simmer for 25 minutes or until the sweet potato is soft.
Add the peas and spinach 5 minutes before serving.
All three kids liked it a lot, although S and H are not big fans of sweet potato. I always add it anyway just in case they suddenly decide they like it.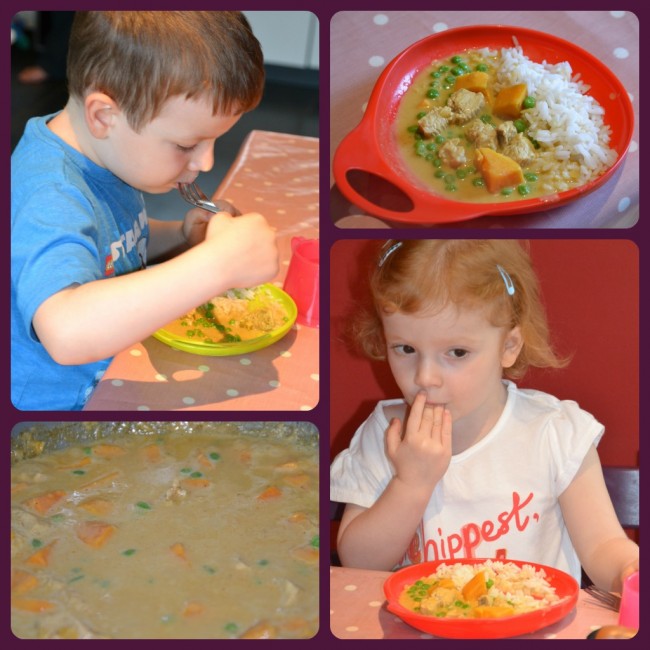 If you'd like to join in with our around the world tour, Glittering Muffins has all the details, and you can join in with the link up as well.
The other blogs involved are: Adventures In Mommydom, Creative Family Fun, Glittering Muffins, Juggling with Kids, Kitchen Counter Chronicles, Make, Do & Friends, Mermaids' Makings, Mom 2 Posh Little Divas, Rainy Day Mum,Red Ted Art and The Educators' Spin On It! So please go and check out their great ideas too.