We were very kindly sent a Nintendo 3DS before Christmas to review.
Wreck-it Ralph is a new game from Activision.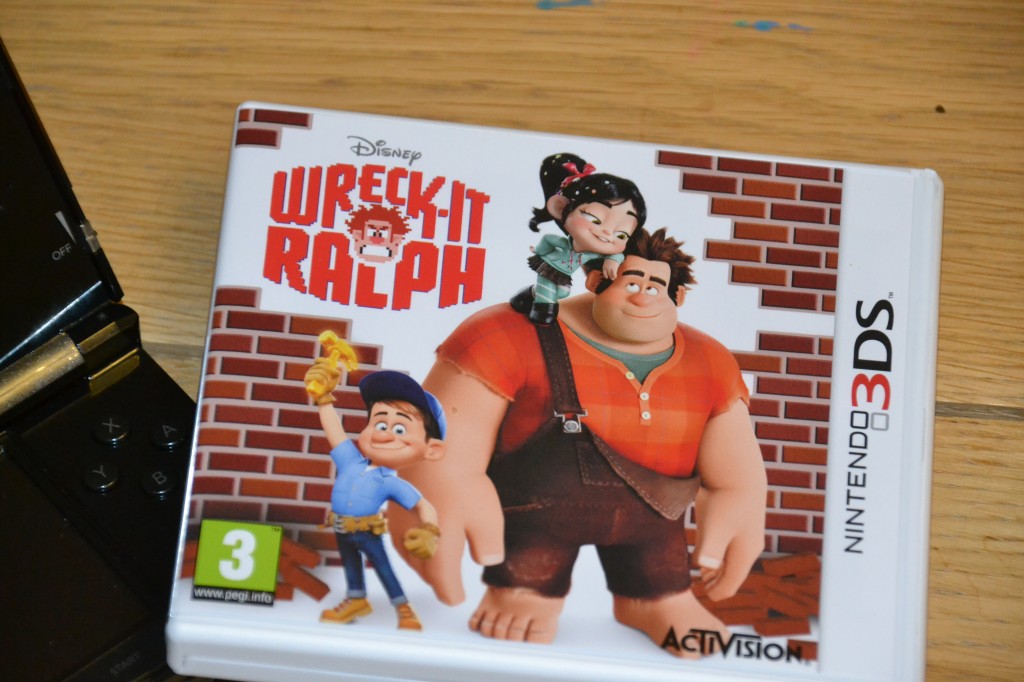 Ralph with the help of his friends Felix, Vanellope and Sgt. Calhoun has saved sugar Rush Speedway from King Candy and repelled the first Cy-Bug invasion. While visiting to cheer Vanellope on during the daily roster race, Ralph stumbles across a new and even bigger Cy-bug threat. the game is all about guiding Ralph and Fix-It Felix on an adventure to save the world again.
In Story Mode you travel through multiple levels of Cy-Bugs, puzzles and challenges to save the world.
Once single player mode is complete you can unlock Game Mode + which allows you to replay the game at a higher difficulty.
I have to admit that I wasn't hugely keen on this game, I found parts of it quite hard to navigate, but generally platform type games are not my favourite. I prefer logic and puzzle games.
Z however did quite like it and seemed to have more success navigating his way around than me. If you are a fan of the film, it's probably worth a go.
We were sent the game for the purpose of this review.