My children have all been scooting since being about 18 months old, it's such an easy way to get around and great exercise too. My husband and I even have scooters so we can keep up with them.
Yvolution Y Flyer Scooter
The Yvolution Y Flyer Scooter  is a unique scooter from Yvolution. It's a bit different to a traditional scooter as it uses a stepping motion to move. My 9 year old was so excited when he saw the box and couldn't wait to give it a go. Luckily the Y flyer was easy to build and we were out scooting within 20 minutes of opening the box. Zak was a bit wobbly at first, but got the hang of the motion quickly and was soon flying up and down a path near our house.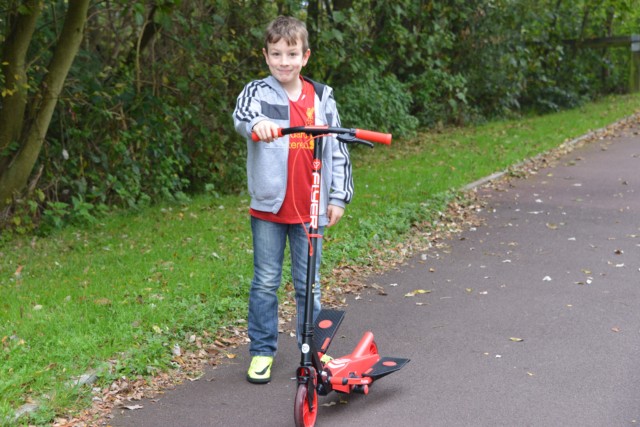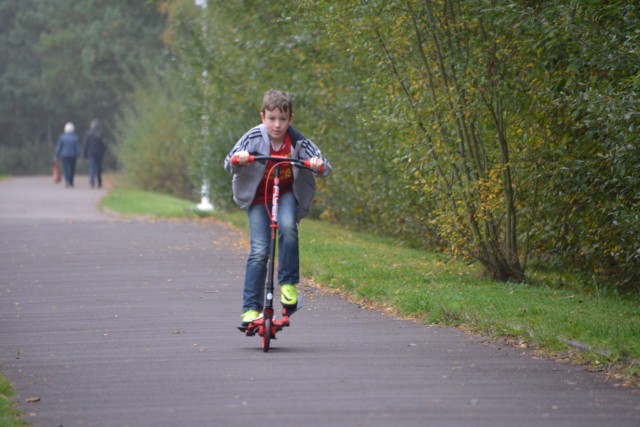 He did say his legs hurt after a while, but I'm thinking that means it's good exercise! The scooter itself feels vert study and high quality. I like that it has a brake and Zak very much appreciated the stand! The foot plates have lots of grip making it easy to balance on and the frame folds down for easy storage, which is great for us as we have limited space and means it even fits in the car easily.
Zak has found that lots of people stop him to ask about the scooter as it's quite unusual.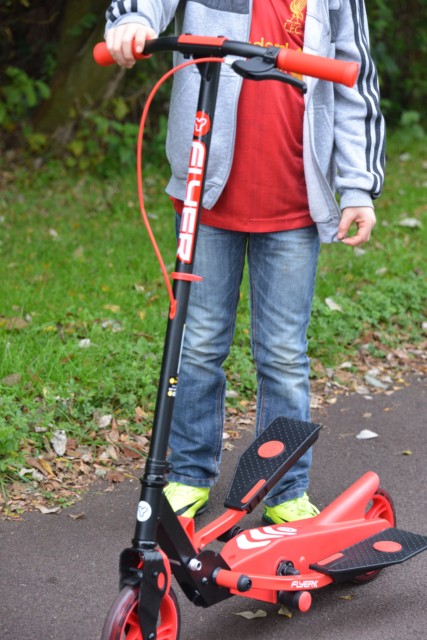 The Y Flyer is recommended for children aged 7 plus. It's also suitable for grown ups. My husband has loved the chance to exercise his calf muscles, when he can prise the Y Flyer away from Zak, that is!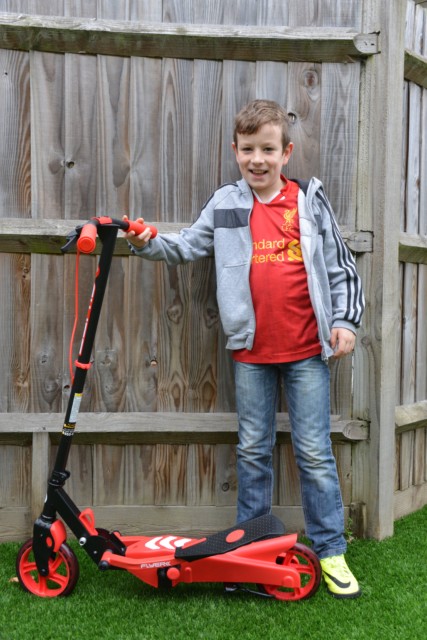 Priced at £119 we think the Y Flyer is great value for money, it is amazing quality and I know we'll be using it for years to come.
Check out the Yvolution website to see more great products ( I really love the look of the Y Kart ) or purchase your very own Y Flyer Scooter, sold exclusively at Toys R Us.
We were sent a Y Flyer for the purpose of this review.