Like most children Z and S love pirates, so when we were sent these great Makedo kits the first thing they wanted to build was a pirate ship. We carefully placed lots of boxes into a vague ship shape and used the special tools and connectors to fix them in place.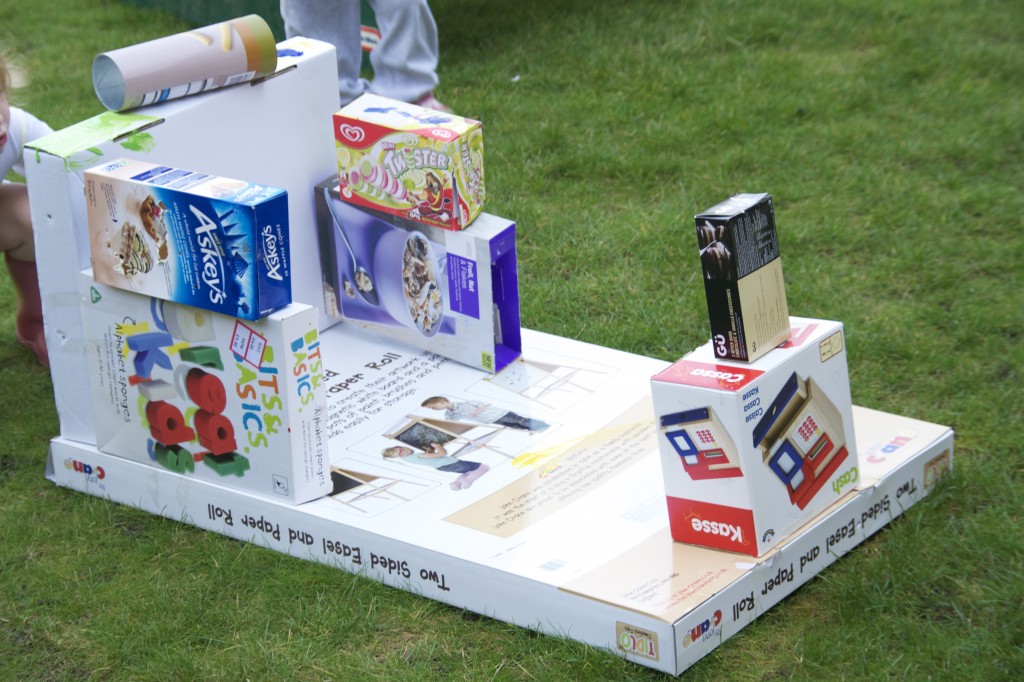 Then we made an attempt to paint it. I feel I have to point out that my middle daughter chose her own outfit that day.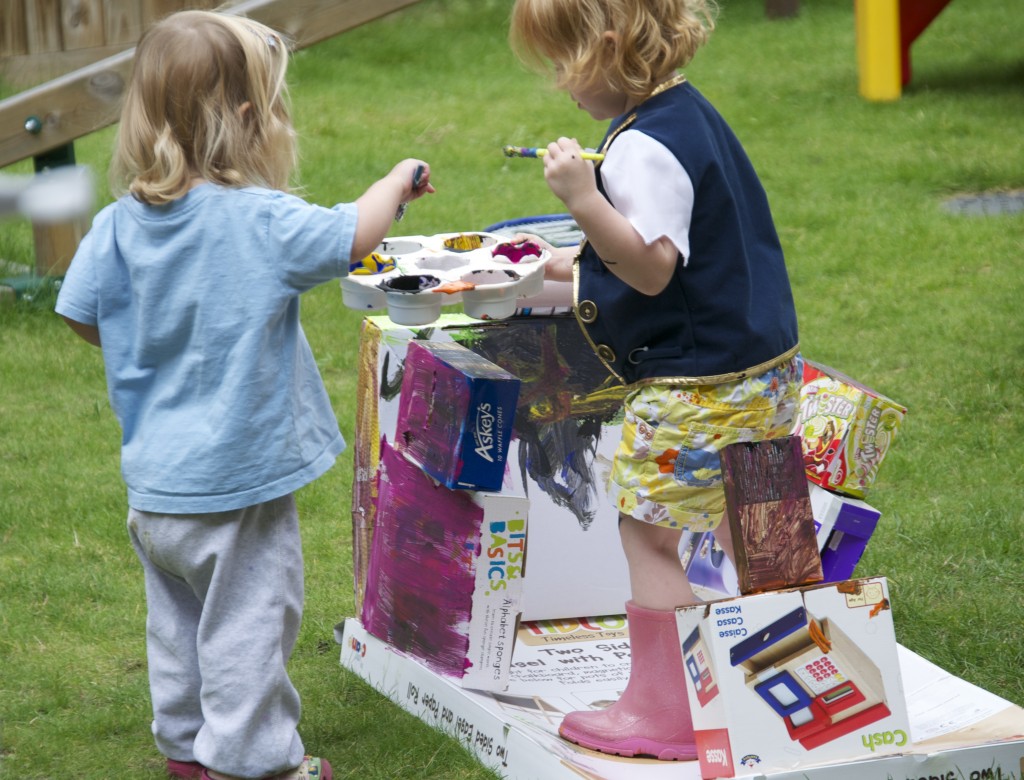 They we played.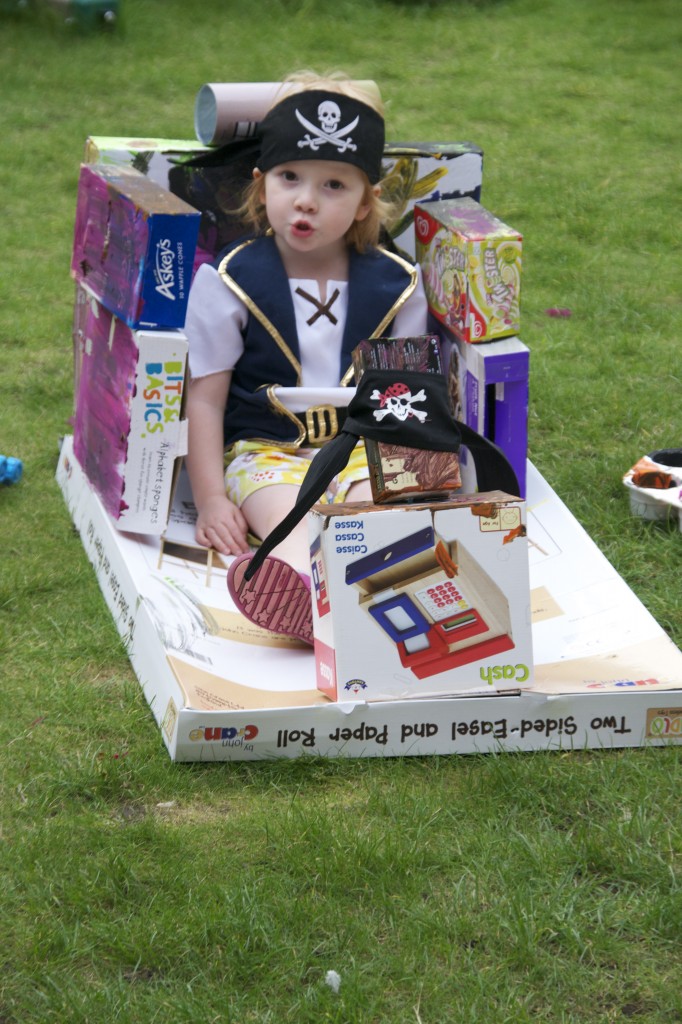 I think Makedo is a great concept. The girls had great fun designing and building our pirate ship. They needed a bit of help with the connectors, but loved making the holes for me.
We are just waiting for some more boxes for Z to have a go. He has big plans to make a rocket.
You can see the corner connectors here.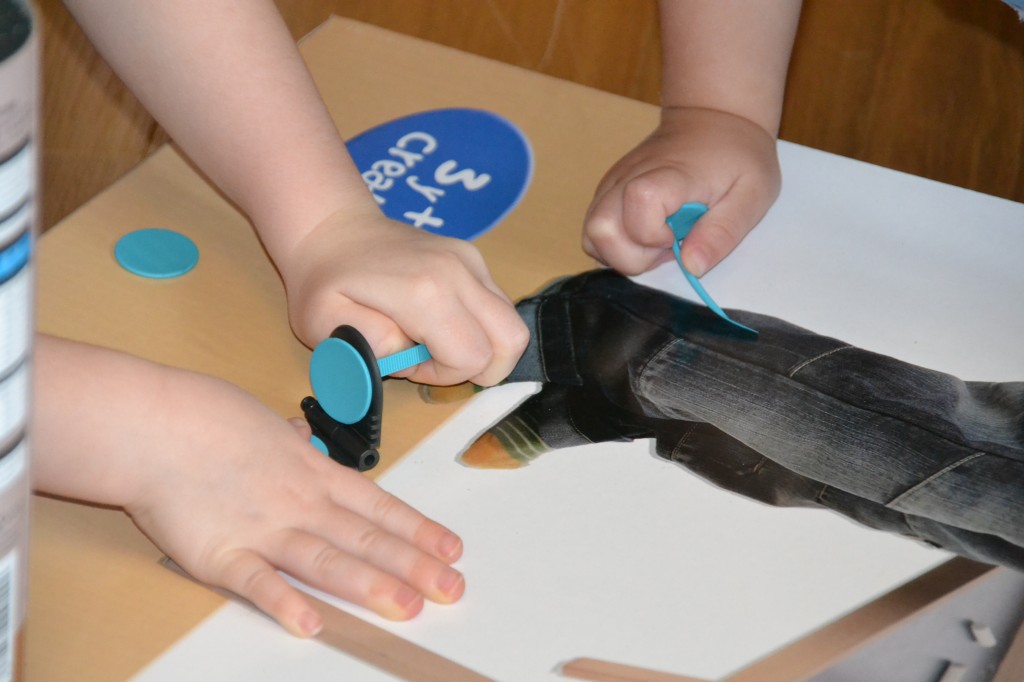 Makedo is based on a very simple and reusable connector system. The system is comprised of Re-clips to connect with; Lock-hinges to hinge with; and a handy Safe-saw tool to enable kids to safely punch holes and saw through all kinds of materials.
Makedo kits
Find & Make  
This  range is designed to introduce children to the idea of using up-cyclable materials as building blocks by guiding them to make a specific creation such as a Robot, a Car, Flowers, a Dollhouse or a Playhouse.
Each Find & Make kit includes Makedo's reusable connector system, themed decorative stickers, beautifully illustrated step-by-step instructions and a gorgeous inspiration poster. The Find & Make range starts from £7.99 SRP.
Makedo Freeplay 
This range is totally open ended, limited only your imagination and perfect for all ages.
Makedo Freeplay kits are presented in a keepsake cardboard tube and are sized in individual (Kit for One) and family packs  (Kit for Three) with prices starting from £11.99 SRP.
Makedo Cup Critters  
These kits transform the all-familiar coffee cup into a cute collectable creature using Makedo connectors and decorative add-ons such as eyes, noses, tails and more.
Transform your cup into one of six characters that include a quirky Cow, a mischievous Monkey, a funny Bunny and a hungry Hippo.
Everything you need to make two delightful creatures is provided neatly within the cup. There are six different creatures to collect! Cup Critters start from £5.99 RRP each.
Check out the  Makedo website to see what other people have made.
You can also upload your creations here to be the Makedo Maker of the Month.