We were lucky enough to host a Zack and Quack twitter party last week with UK MumsTV. We were sent sent a fab craft pack including to my daughters utter delight lots of cardboard boxes, party gifts for our guests and biscuits to decorate.
We invited friends around, made cakes, set out the crafts and had a fab couple of hours.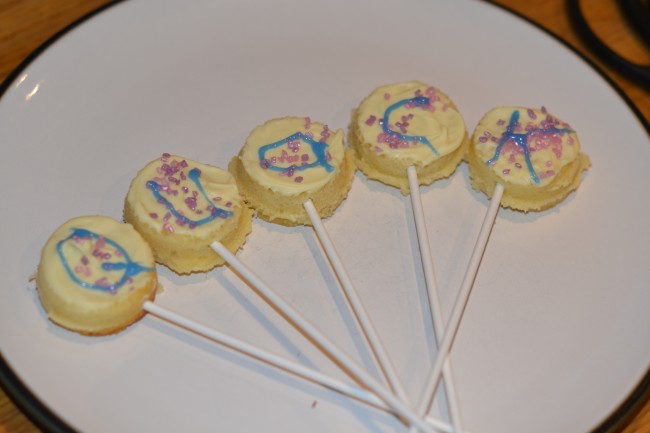 Little S and her pals made this very cool cardboard box car, which is still going strong.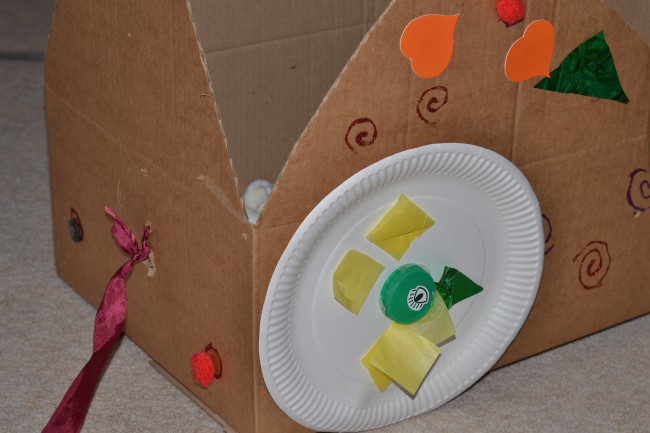 They also made some masks from paper plates. This is a snowman mask for dolly.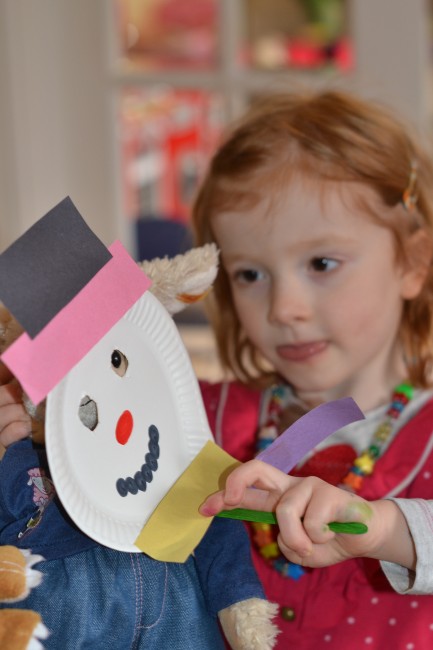 What do you think of S's robot costume?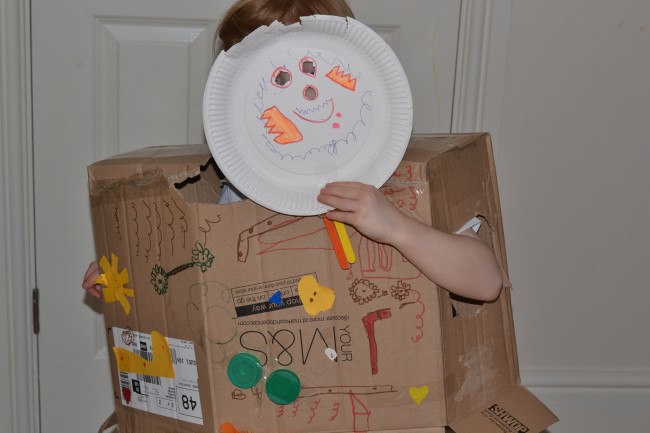 Zack and Quack is set in a pop-up book and the characters have great fun on their adventures with the pop-ups, solving problems along the way.  Kira in the show actually reminds me of S, as she loves to create things with paper. All of my children really enjoyed watching Zack and Quack and and have asked to watch it over and over again. They've also recreated the stories in their own games. When H and I were scooting to school last week she kept making me stop to pull the 'pop ups' on the path which was very funny.
All in all Zack and Quack has been a big hit, and we really enjoyed the twitter party.
Thanks to UKMumsTV for letting us host.
Zack and Quack is on Nick Jr at 430pm