Making my children healthy food is high on my list of priorities, but I am also usually very short on time, so either quick recipes or meals I can batch cook are my favourite.
Meatballs are one of the few things all my children like, I was especially interested in the Richmond meatballs as they can be microwaved very quickly or oven cooked in just 8 minutes.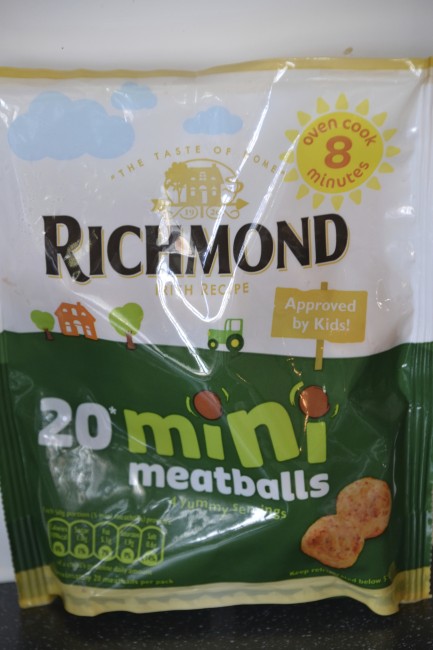 The first recipe I tried was a bit risky with the kids. They love carrots, cucumber, tomatoes and lettuce, but I'd never tried it as a meal before.
Zingy Pomegranate Salad
Ingredients
Half a pomegranate.
Richmond Meatballs – cooked
Cherry tomatoes
Carrots
Lettuce
Celery
Dressing
2 tbps vegetable oil
1 tbsp sweet chilli sauce
A dash of balsamic vinegar
Instructions
Make your salad to your own taste, I just tried to make mine colourful so the kids would find it appealing.
Sprinkle the pomegranate seeds over the salad and then add the dressing.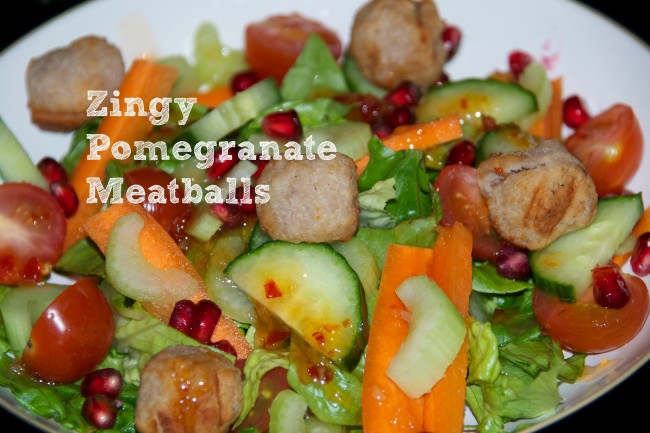 Yummy Sweet and Sour Meatballs
Sweet and Sour meatballs in 8 minutes
Ingredients
1 tin of pineapple chunks drained
1 large carrot finely sliced
1 pepper finely sliced
1 onion sliced
2 tbs rice wine vinegar (white wine vinegar or even malt is fine if you don't have any rice wine vinegar)
2 tbs Demerara sugar
2 tbs tomato puree
1tbsp soy sauce
1 inch sized piece of ginger finely chopped
1 bag of Richmond Mini Meatballs
3 portions of Egg Noodles
Instructions
Boil a kettle.
Preheat the oven while you prepare the sauce for the ingredients.  Add the meatballs to the heated oven and cook according to the packet instructions (8 minutes I think)
Add the noodles in to a saucepan of boiling water
Fry the onions and peppers with the finely chopped ginger in 1tbsp sesame oil in a saucepan.
Add the rest of the ingredients and boil for approx. 8 minutes.  Mix 1 tsp of cornflour with cold water and add to the sauce to thicken.  Add the meatballs to the sauce and turn off the heat.
Drain the noodles and server with the meatballs and sauce.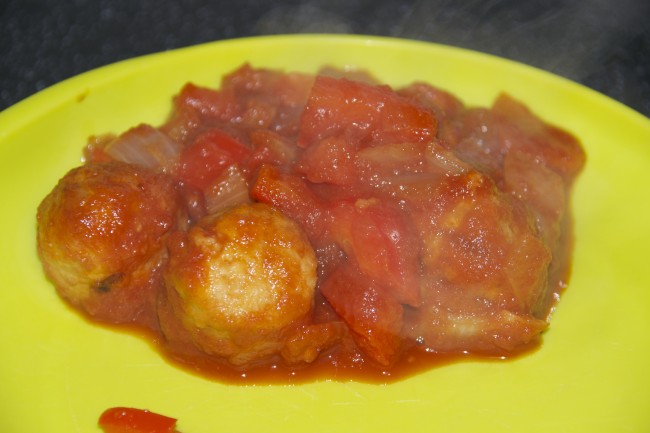 Happy  kids all around.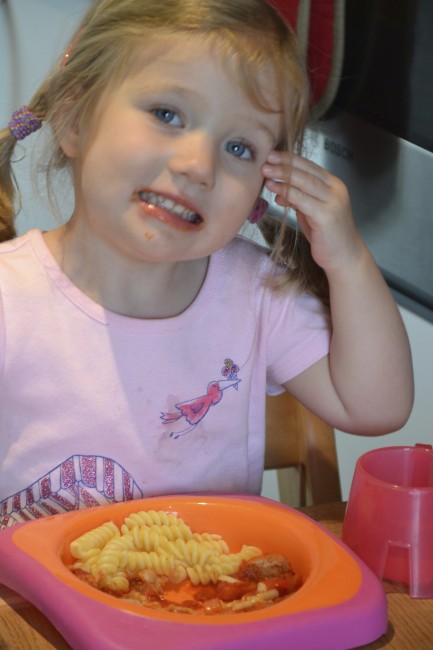 This post is an entry for Britmums' Hungry To Happy Challenge sponsored by Richmond Mini Meat Balls.

I was sent a voucher in order to purchase the meatballs.