The 1.2.3 range from Playmobil is just as lovely as Playmobil for older children, with the same attention to detail, just the pieces are much chunkier.
The 1.2.3 Take Along Barn is very cute, and perfect to take away on holidays or to a friends house.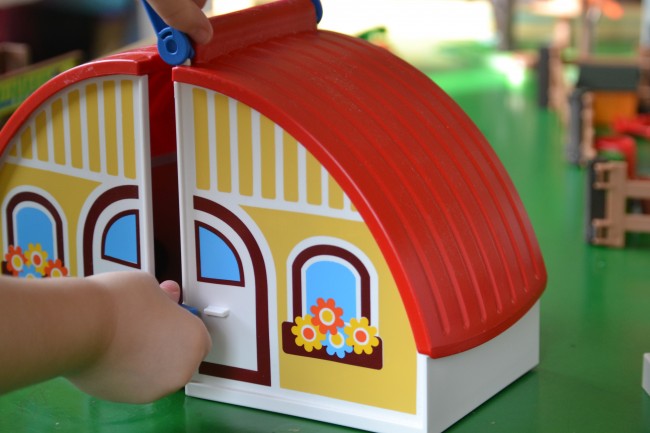 The set is bright and colourful, and the parts beautifully rounded. The barn opens up to reveal two storeys with enough storage space for all the parts which include a figure, horse, pig, fencing, cat, ladder, flowers, animal feed and other accessories.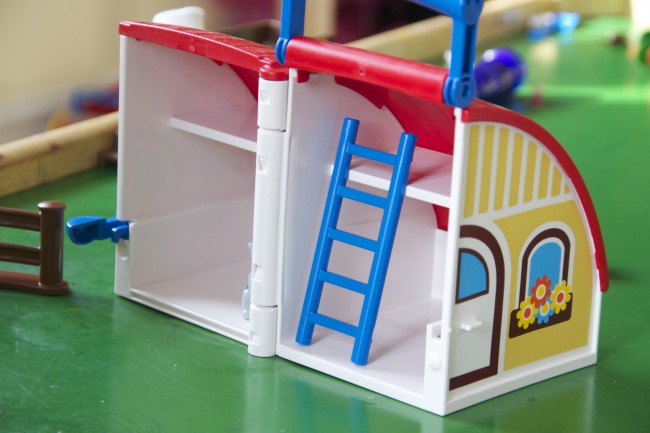 H does play with Playmobil as well, but the barn has complimented the rest of her collection perfectly.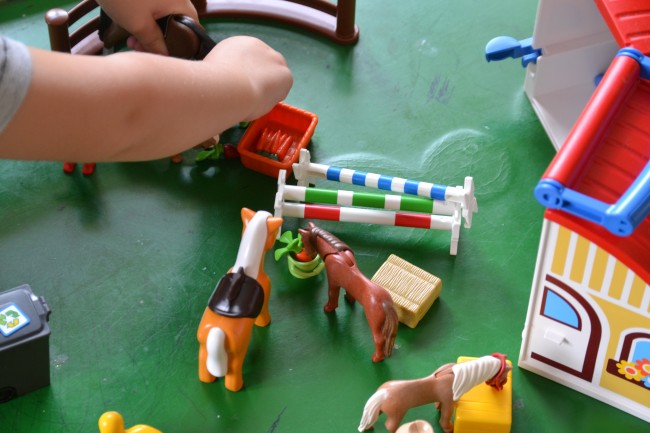 The recommended price for this set is £17.99, which we think is very reasonable.
We were sent the barn for the purpose of this review.