Many years ago, before we had children my husband and I would go on a ski or snowboard holiday at least once a year, one year we even went THREE times, but that was back in days when we could book a last minute bargain, when we didn't have to think about school holidays or where is good for kids.
Since having children we haven't been skiing together once, although my husband has been twice with friends. Every year we say we're going to go and then never get around to it. I've also been waiting for Hannah to be old enough for ski school, I always thought it seemed a bit mean to take a child on a ski holiday who wouldn't be able to actually ski.
Skiing comes up in conversation a LOT, yet we still haven't taken the plunge. My biggest worry is that we'd get there and the kids would moan about being cold or find the boots uncomfortable, I remember ski boot pain well, and to be honest the thought of dressing three kids for a day on the slopes filled me with dread.
When MoneySuperMarket asked if I knew anyone who would like to cross something off their to-do list I immediately thought of my husband and skiing. MoneySuperMarket paid for Rob and the kids to have a family ski lesson at The Snow Centre in Hemel Hempstead, I thought it'd be the perfect opportunity to see if the kids would actually enjoy the ski experience.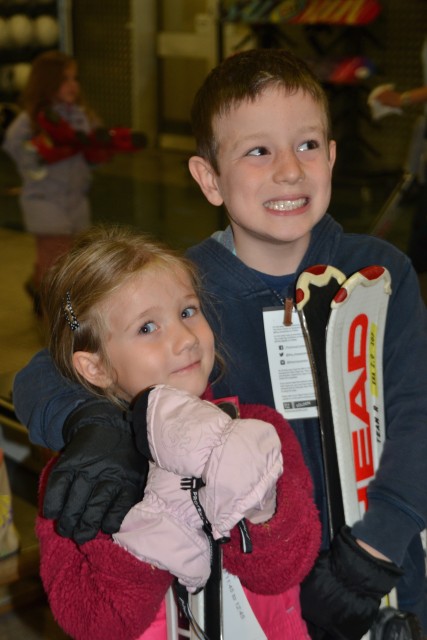 I'm very pleased to say that everyone was AMAZING! It was very cold, but there wasn't a single complaint. The instructor was brilliant with the kids, who came off the slopes desperate to go back out and Rob was super happy that his ski holiday dreams may come true one day after all.
The Snow Centre was fantastic, getting our equipment was fast and easy and you can hire ski clothes and gloves if you need. It's a great place to try skiing or snowboarding before investing in an expensive holiday.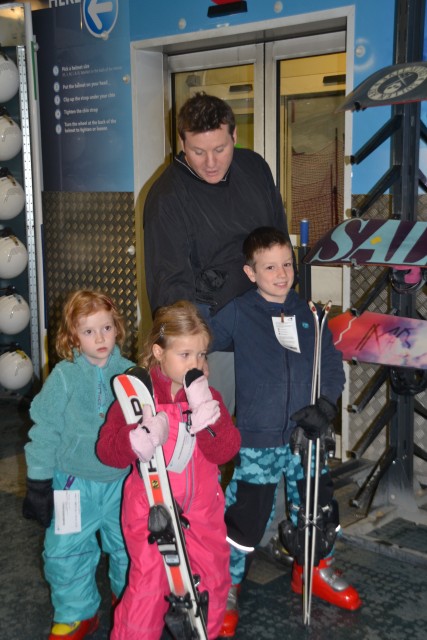 Thanks so much Money SuperMarket for such a great opportunity, we had the BEST time, and definitely crossed one item off our list, although we may have added another.
How would you like to surprise someone close to you by clearing an important item from their to-do list, maybe by decorating a room, sorting out a garden or learning a new skill?
Just tweet @MoneySupermkt using #BTYL and let us know who you think should win and why. MoneySuperMarket will choose the most deserving person, and enlist a team of experts to get the job done.
Thank you MoneySuperMarket for making three children and one almost 40 year old, very happy yesterday.