I LOVE, love, love Hotel Chocolat. I have a very short Christmas wish list, but one of the things on it is a Caramel Chocolate Slab with white chocolate snowmen on it. If you haven't tried the Hotel Chocolat Caramel flavoured chocolate you're in for a real treat, it's delicious.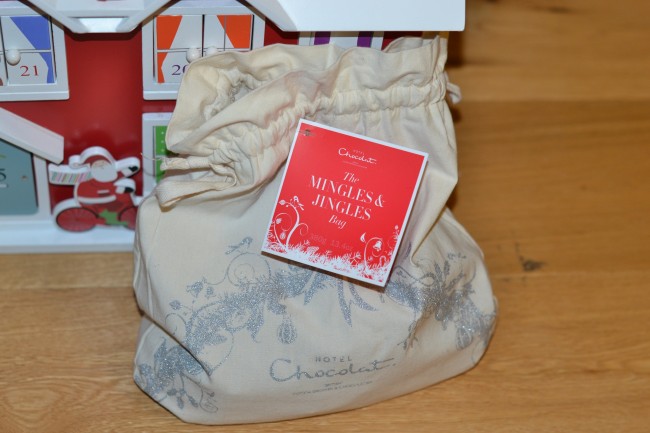 Hotel Chocolate kindly sent me a bag of Mingles and Jingles, my first thought was that they'd be brilliant for the kids advent calendar, then I decided they were much too good for the kids to eat, so I have happily munched away myself.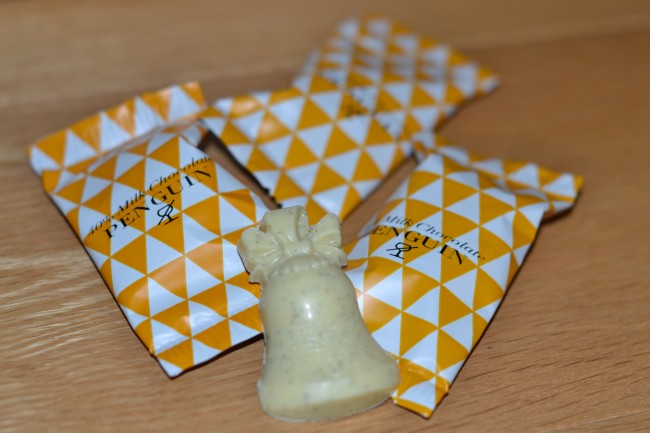 The bag is filled with 35 individually wrapped chocolates in three delicious  flavours, 50% milk chocolate, Caramel chocolate and milk chocolate. At £21 it's quite an expensive treat, but well worth the money in my opinion.
We were sent the Mingles and Jingles for the purpose of this review.