It's no secret we love DUPLO in our house. It is one of the few toys that get played with almost every day by all three children. Z is 6 now, and is a very competent LEGO builder, but even he keeps coming back to the DUPLO because he can get impressive results quickly. We notice a big difference in the way he uses DUPLO to the girls who are 4 and 2. Z builds sturdy houses and towers, which are often symmetrical with the bricks organised by colour. The girls are a bit more random, and tend to use it more for imaginative play rather than pure construction.
H was very excited to see the Number Train, and immediately tried to build it. She needed a bit of help, but did really well by herself.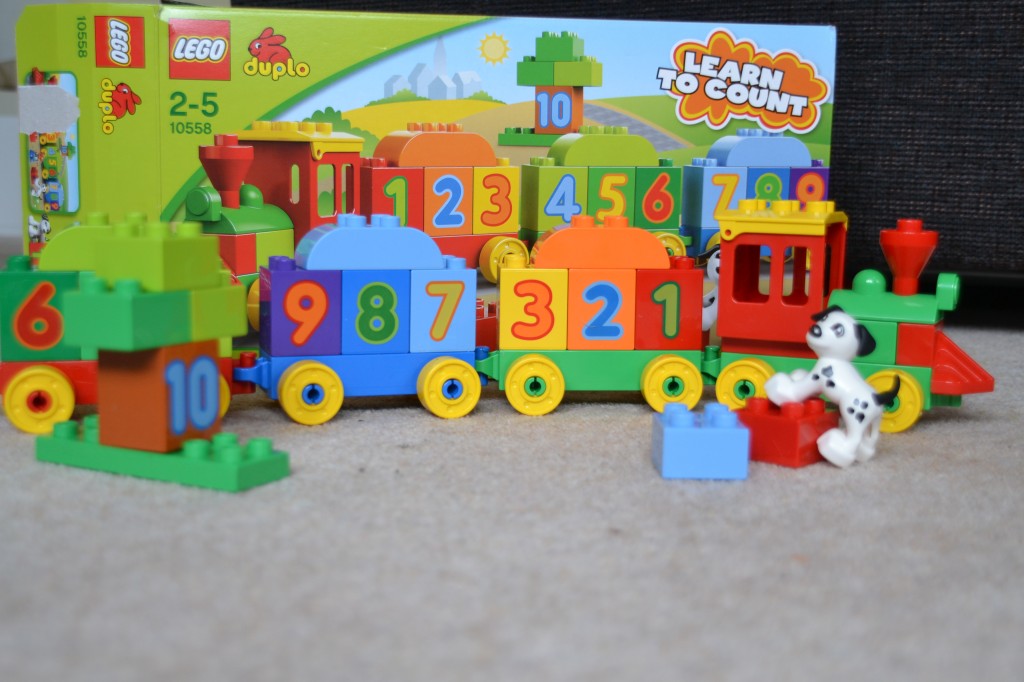 For S the challenge was not in the building, but getting the numbers in the correct order while teaching H along the way. It was lovely to see them working together.
As with all DUPLO the bricks are sturdy, bright and colourful, perfect for little hands to hold and build with.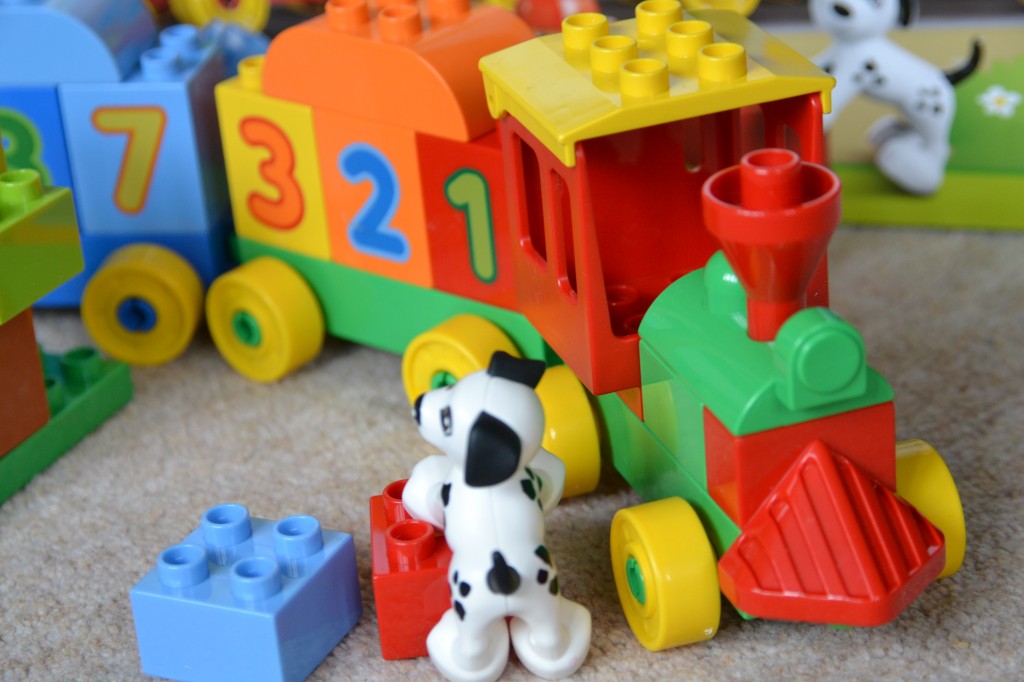 The number bricks have been brilliant for my 2 year old, who is just starting to recognise numbers. She had already made a great start trying to count, but seeing the DUPLO bricks stacking up in order has made her much more confident. For my 4 year old we took it a step further and put bricks together to help her recognise numbers between 11 and 19.
DUPLO is fantastic for stimulating creativity, role play and learning through play. We use it for messy play, learning  games, playing together and playing alone. I wouldn't be without it.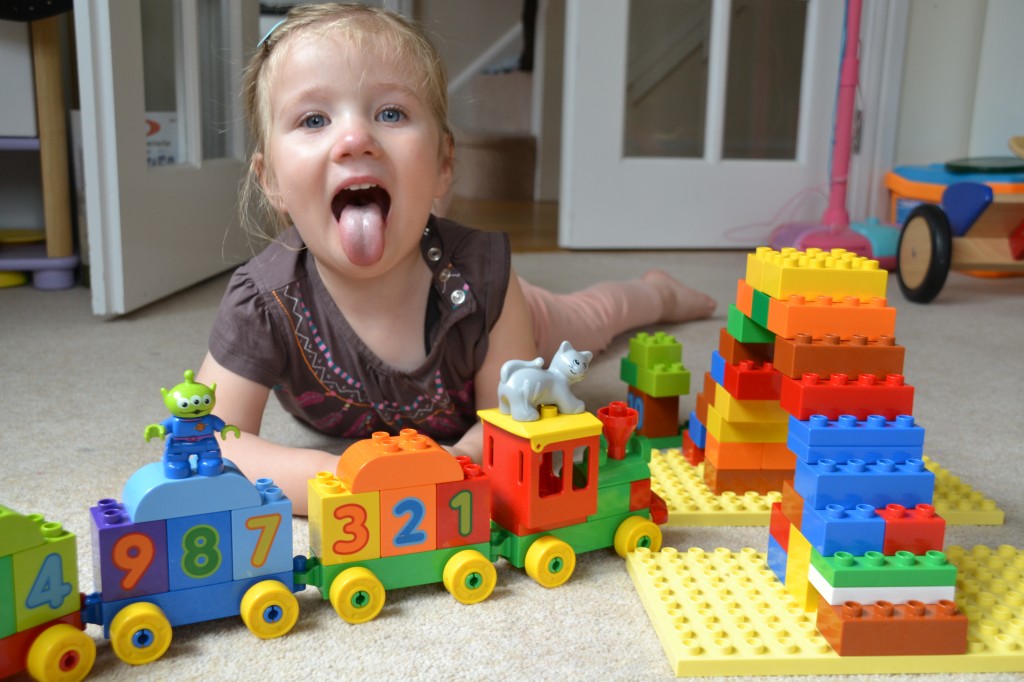 The Number Train has an RRP of £12.99, which we think is a bit of a bargain.
You can download activity sheets and colouring pages from the DUPLO Website. These kept S and H busy for hours!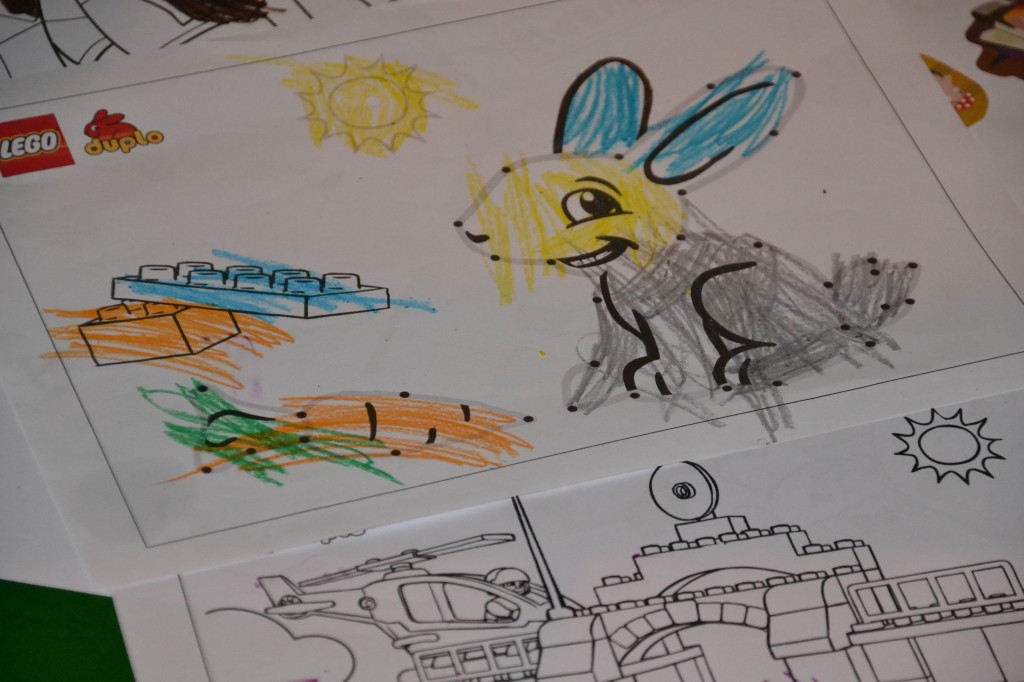 For more DUPLO play ideas from us see here.
DUPLO have some amazing new products available. H has been admiring the Disney Princess and Ariel sets. I would definitely recommend taking a look.
We were sent the DUPLO train for the purpose of this review.