Did you know the Hogwarts Express leaves Platform 93/4 at Kings Cross Station, London at eleven o'clock in the morning, and arrives at Hogsmeade Station sometime after nightfall. You can see the first ever Back to Hogwarts livestream from 10.30 TODAY!!
We're VERY excited to be heading back to school in this house. I've been slightly panicked at the thought of the shiny new trainers, pens and blazers going missing on the first day, but hopefully we can get to half term at least without losing anything.
Luckily for us an amazing package arrived last week with some items that finished off my back to school shopping nicely.
Hogwarts House Backpacks
This beautiful Gryffinor backpack is brilliant, it feels very sturdy and great quality. The other houses are also available.
From from George at ASDA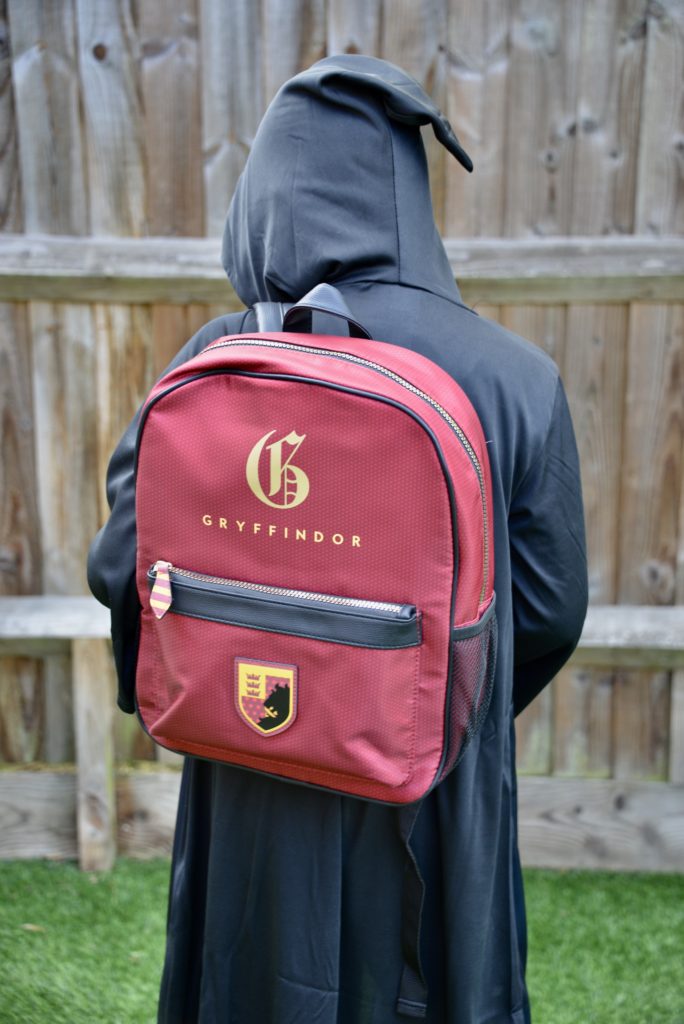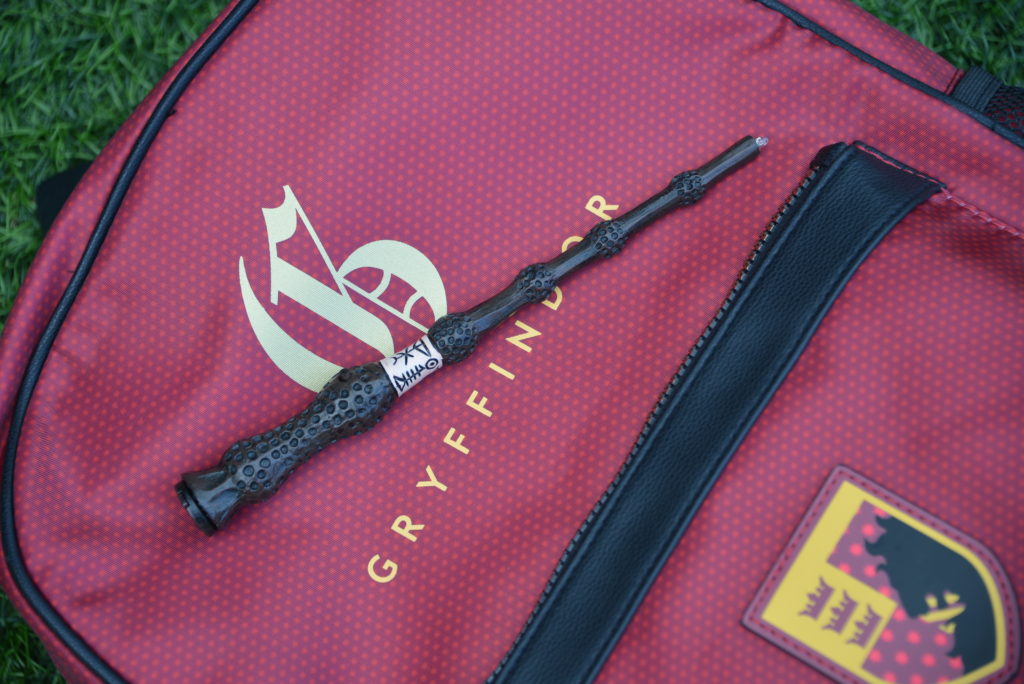 Light Painting Wand
We also received a light painting wand from Wow! Stuff. I am really impressed with the wand as it feels heavy and good quality and is nice to hold and flick around. The wand is made from resin, not plastic.
You can download a light drawing app and create drawings and spells, which Hannah has loved doing. It's very clever.
The Wow! Stuff app works on Android and iOS and is free to download.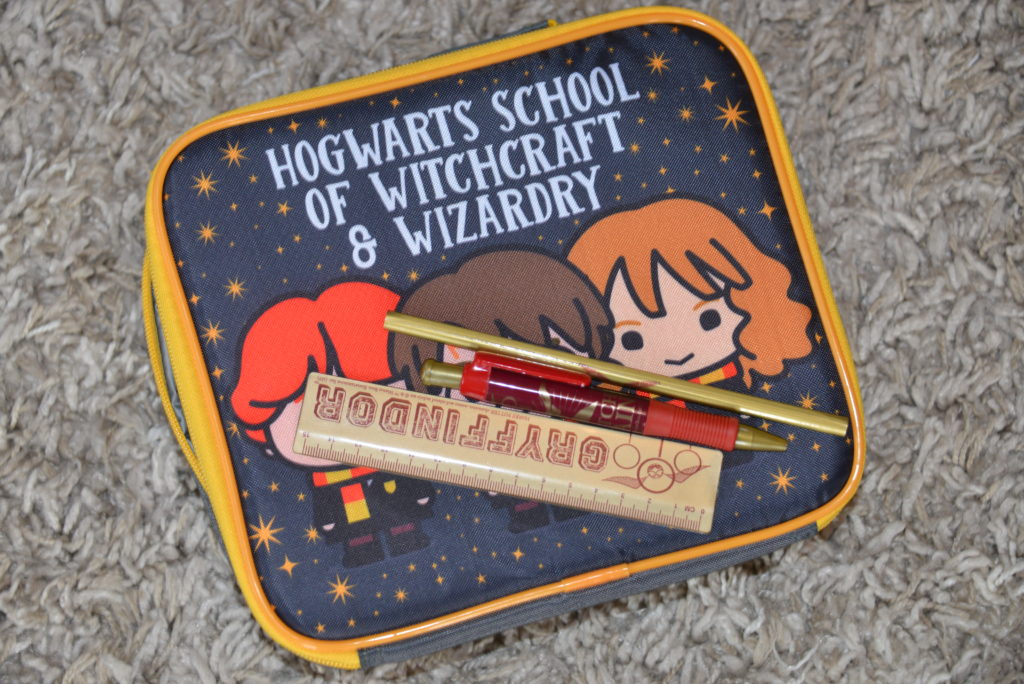 Harry Potter Doll
This super cute Harry Potter doll figure comes with a Griffindor robe and has moveable joints so children can pose him however they want. It's great for small children to play with and act out their favourite scene and also for older children to display. There are lots of lovely small details such as the crest on Harry's robes and his scar to help bring the stories to life.
Other characters are are available, including Hermione and Hagrid.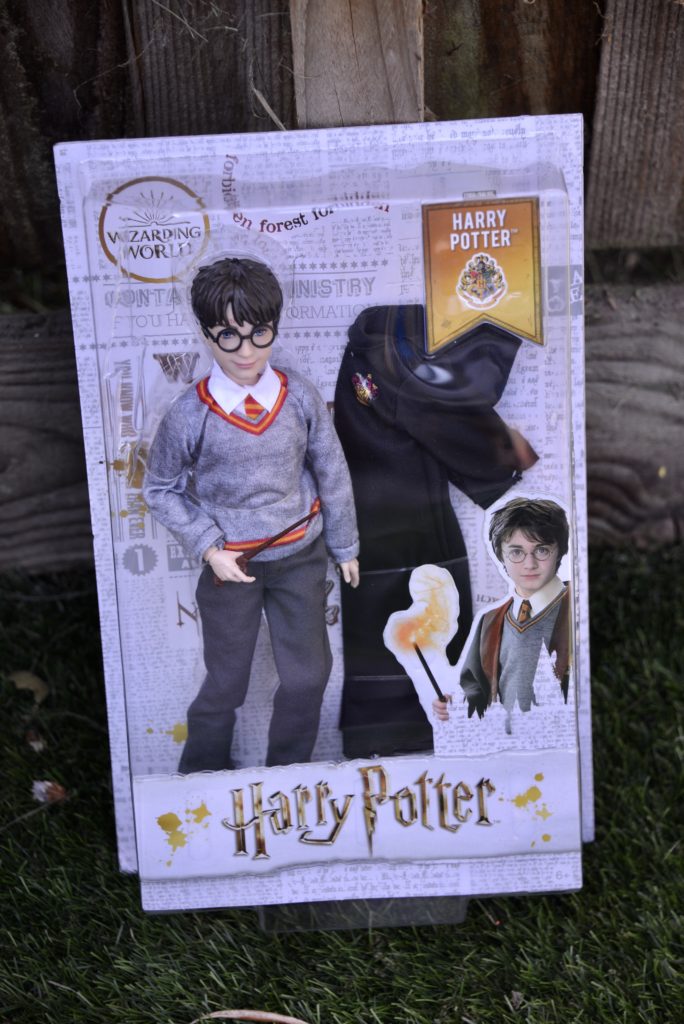 Hogwarts Lunch Bag
I think we'll be making a few more packed lunches than usual this year, so this super cute Zak lunch bag is perfect. It's nicely padded and lovely and colourful. Perfect for Harry Potter fans – available from ASDA ( stationary sold separately )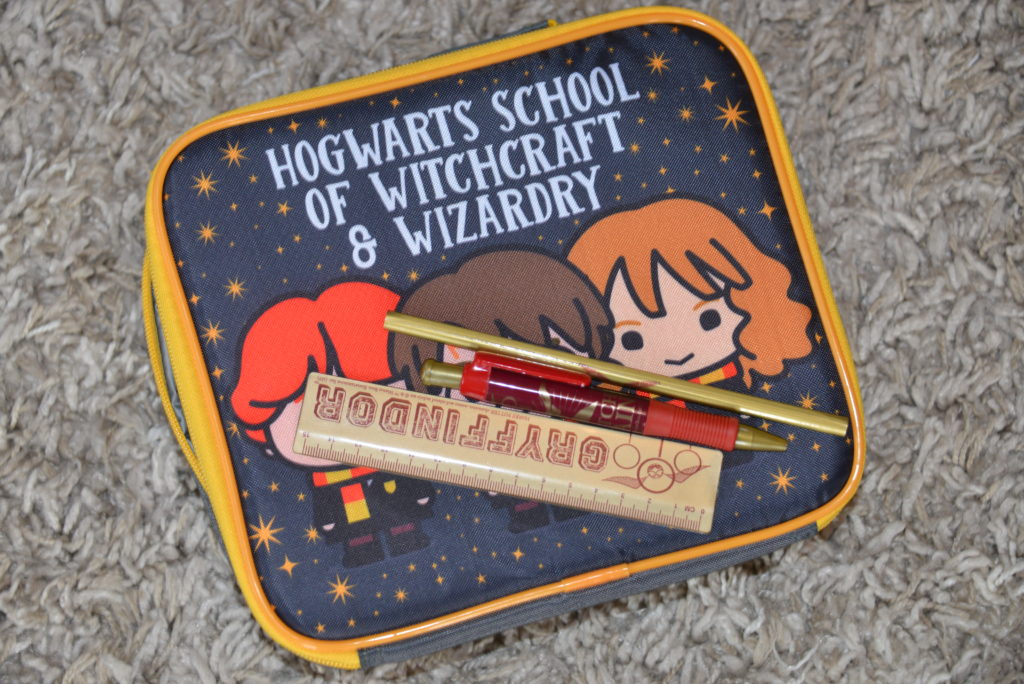 Harry Potter Costume
Every Witch or Wizard returning to school needs a new cloak and this one is brilliant. I love the printed scarf and tie and handy velcro fastener.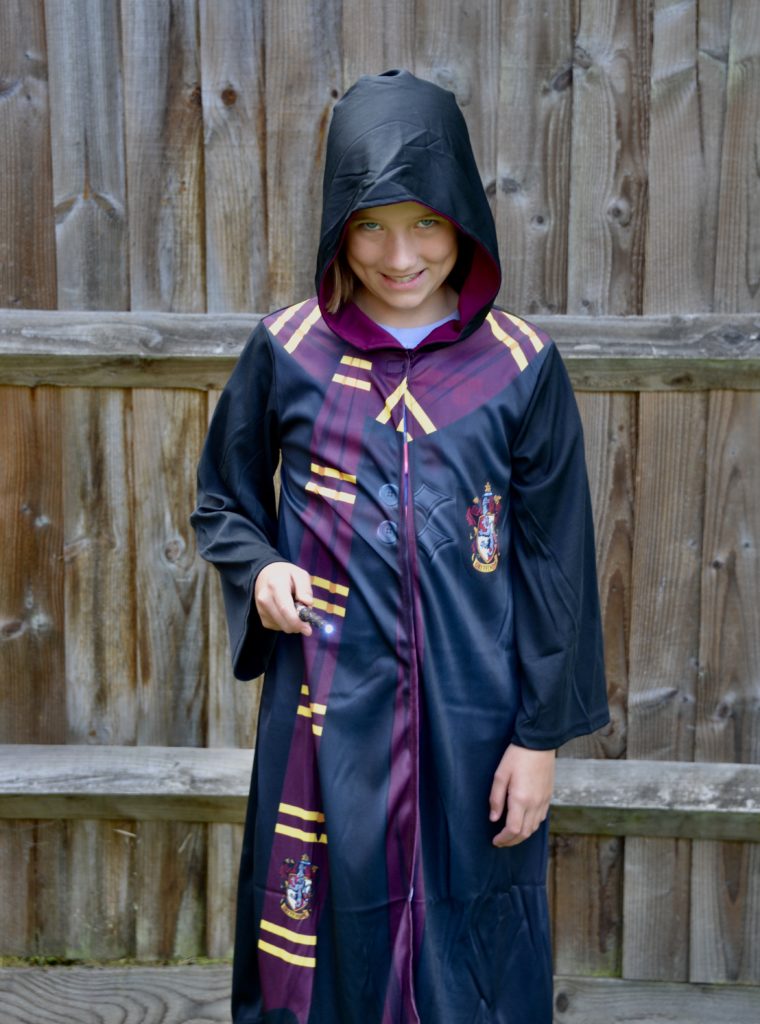 Harry Potter LEGO
I have to admit that most of the LEGO building this summer has been down to me. I've been attempting to sort through out rather large stash of broken sets. I now have it sorted by colour which has actually been quite satisfying.
LEGO Hedwig
This LEGO Hedwig set is quite unusual and challenging, so I can see why it's 10 +. The finished build is just beautiful though, and Hedwig's wings move too! It also comes with a mini Hedwig and Harry Potter mini figure. Definitely a must have for Harry Potter fans!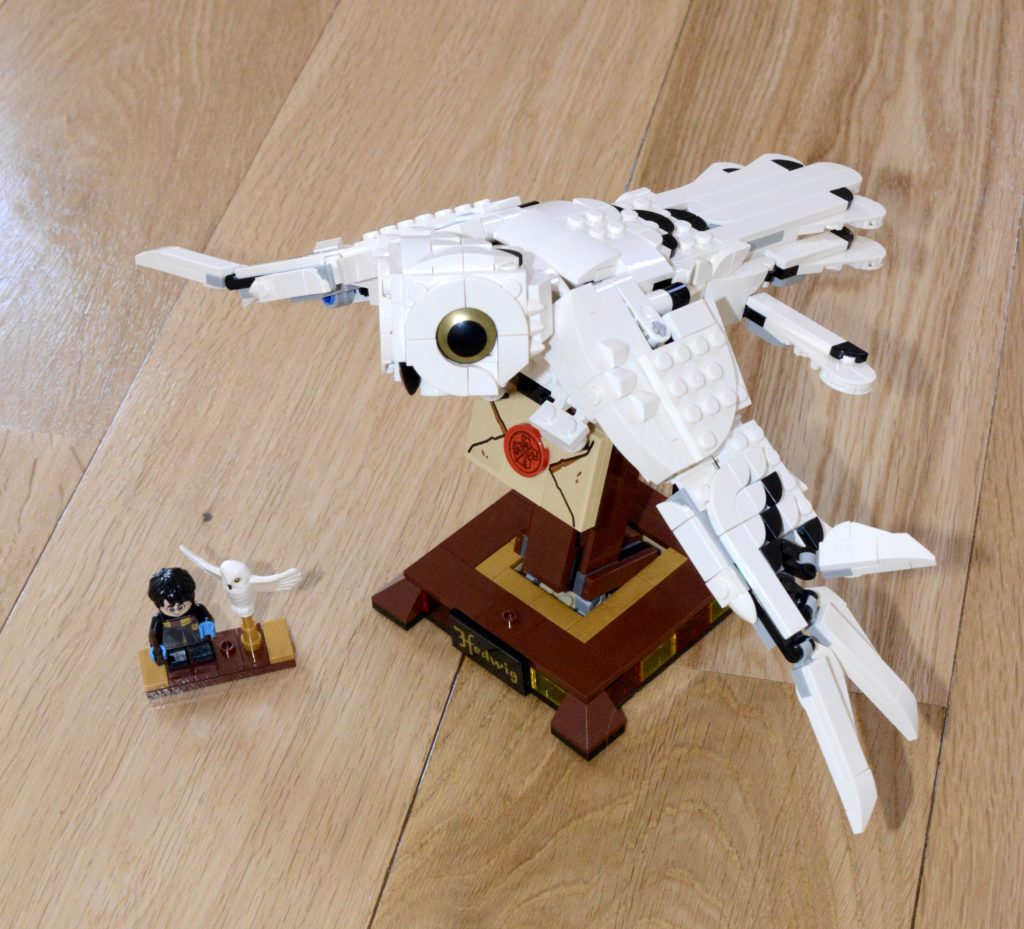 We were sent the above items to review