Getting ready to send three children back to school is an expensive business. Luckily the girls don't need too much as they both had new school shoes last half term and the rest of their uniform still fits. I just need to buy a mountain of socks for them ( we seem to lose socks constantly ). Zak however, starts secondary school so needs new EVERYTHING! I'm trying not to think about how much it's going to cost so when Petit Fernand got in touch and asked if we'd like to try some personalised labels I jumped at the chance. I chose labels for Hannah as I once accidentally ordered two lots of Zak so he has enough to last till University and Sydney has a stash too, but poor Hannah has been using her sister's labels since Year R. They're at the same school so I figured anything lost would get back to us somehow. I resorted to a sharpie for part of last year, but they tend to wash out after a while so I much prefer a proper iron or stick on label for labelling clothes.
Personalised Name Labels
Petit Fernand have iron on labels and sticky labels. I chose the sticky labels as I like to use them for lunch boxes and water bottles ( something else we lose a LOT  ). We were gifted a voucher to choose products from the website, so I let the girls choose one thing each. Hannah chose a water bottle and Sydney a lunch box. They both loved choosing a design and then adding their name. There are 28 themes to choose from and different fonts and colours as well.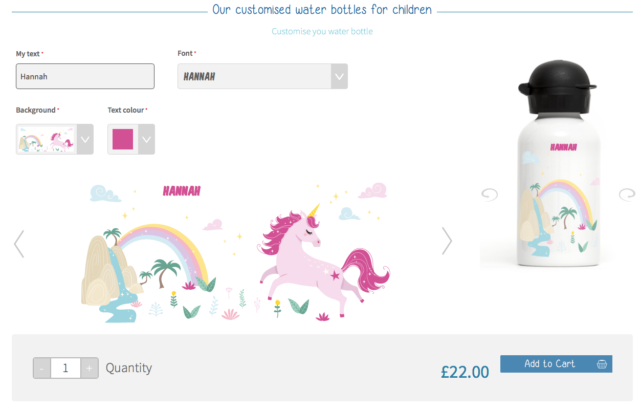 Once we'd ordered our products they arrived very quickly and were beautifully packaged. We still have gymnastics over summer so both the water bottle and lunch box have already been used lot.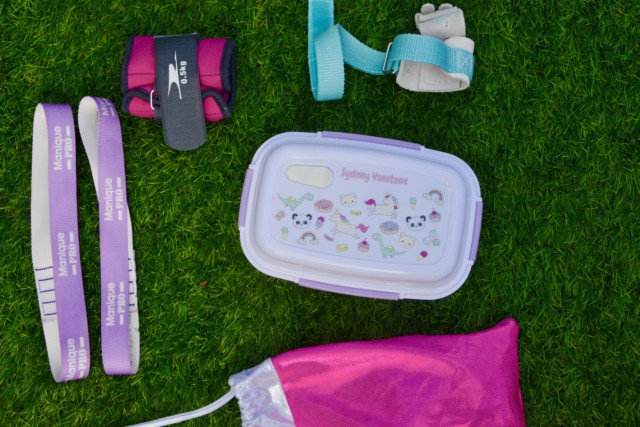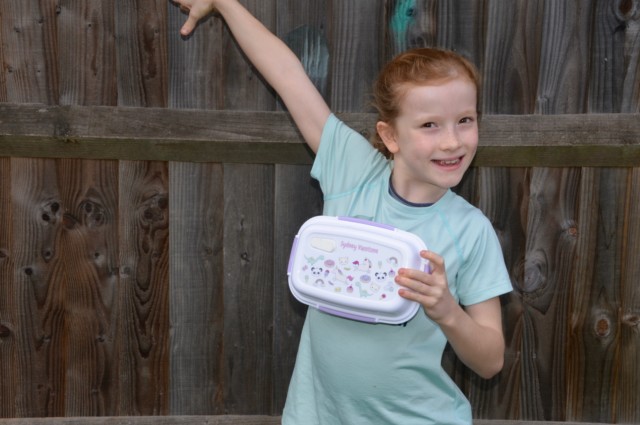 Sydney loves the ice pack which slots neatly between the layers of the lunch box and has been amazing in the hot weather we've had recently. The lunch box is the perfect size for school or sports, it easily fits a sandwich and lots of snacks and the two bottom containers can be removed to create a bigger space if needed. The box is also microwaveable which will be fantastic for Sydney in the winter months.
Lots of her friends have asked where we got it from, which has made her very happy as she loves it too.
Details: capacity of 1000ml, a weight of 361g, dimensions of 210 mm (W) x 85mm (H) x 145mm (D).
Personalised Water Bottle
I've been meaning to buy a stainless steel water bottle for each of the children for months now and this one is just what I would've bought. It has a 350ml capacity and is double-walled insulated so  drinks are kept hot for 12 hours or cold for 24 hours!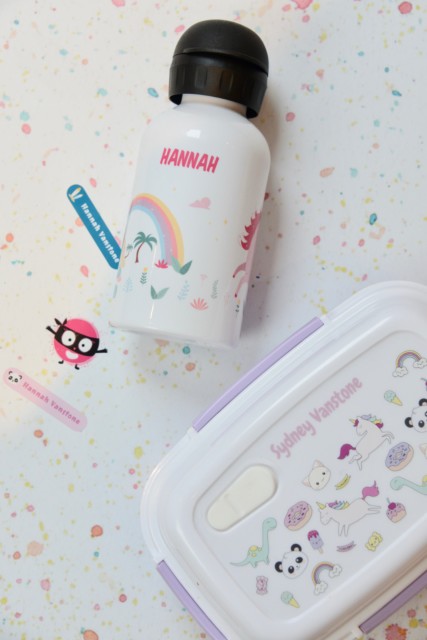 Petit Fernard water bottles are BPA-free, phthalates-free, and 100% recyclable! What's not to love?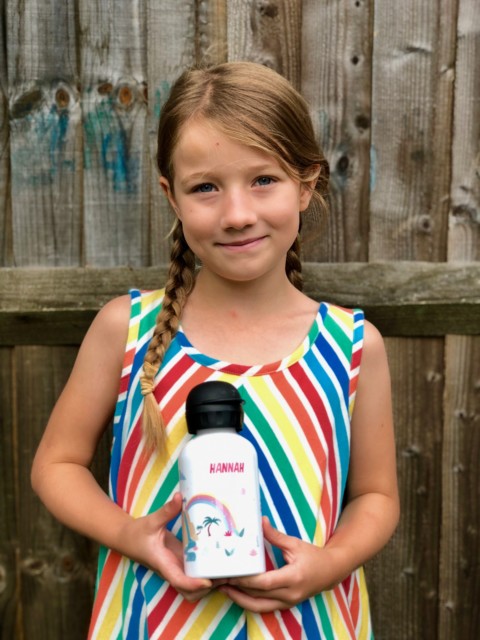 Are you ready for back to school yet?
Huge thanks to Petit Fernard for the voucher to buy the products above