I've been very unhappy with the group 1 car seats my little girls have for sometime now. They can both wriggle their arms free, which is not only dangerous for them, but very distracting for me. The seats we have are a few years old so technology has moved on a lot since we bought them. The thought of what could happen if we have an accident terrifies me.
The TRIFIX from Britax has solved all my problems. The straps are wide and can be pulled tight whilst still being comfortable. The seat itself has lots of room even for little S who is almost 4, and I am happy that she is as protected as possible when in the seat.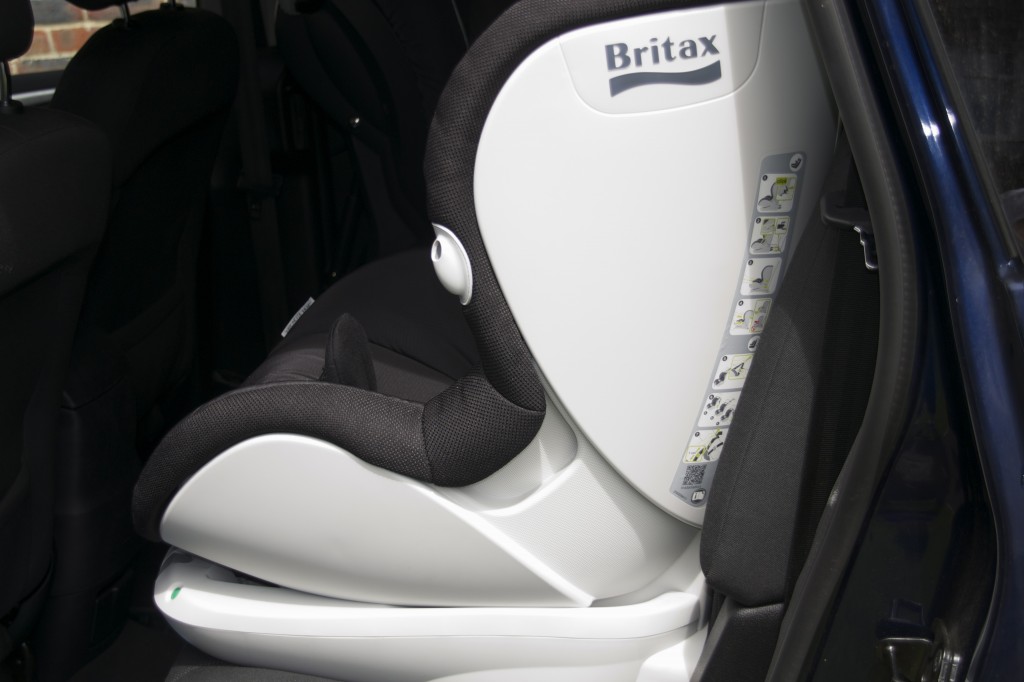 The TRIFIX has an ISOFIX+ installation system, which is a brand new type of car seat launched by Britax. Not only does it fix into the car with the ISOFIX system, it also has an additional top tether which provides a third anchorage point and fixes to the rear of the passenger seat in the car. This substantially reduces forward and rotational forces, and so better protects the child's head, neck and pelvis in the instance of an accident.
Once the car seat is fitted, indicators confirm it is correct which is excellent for peace of mind. Only 30% of car seats fitted with a seatbelt are installed correctly compared to 96% of ISOFIX seats, this shows just how simple and safe ISOFIX is.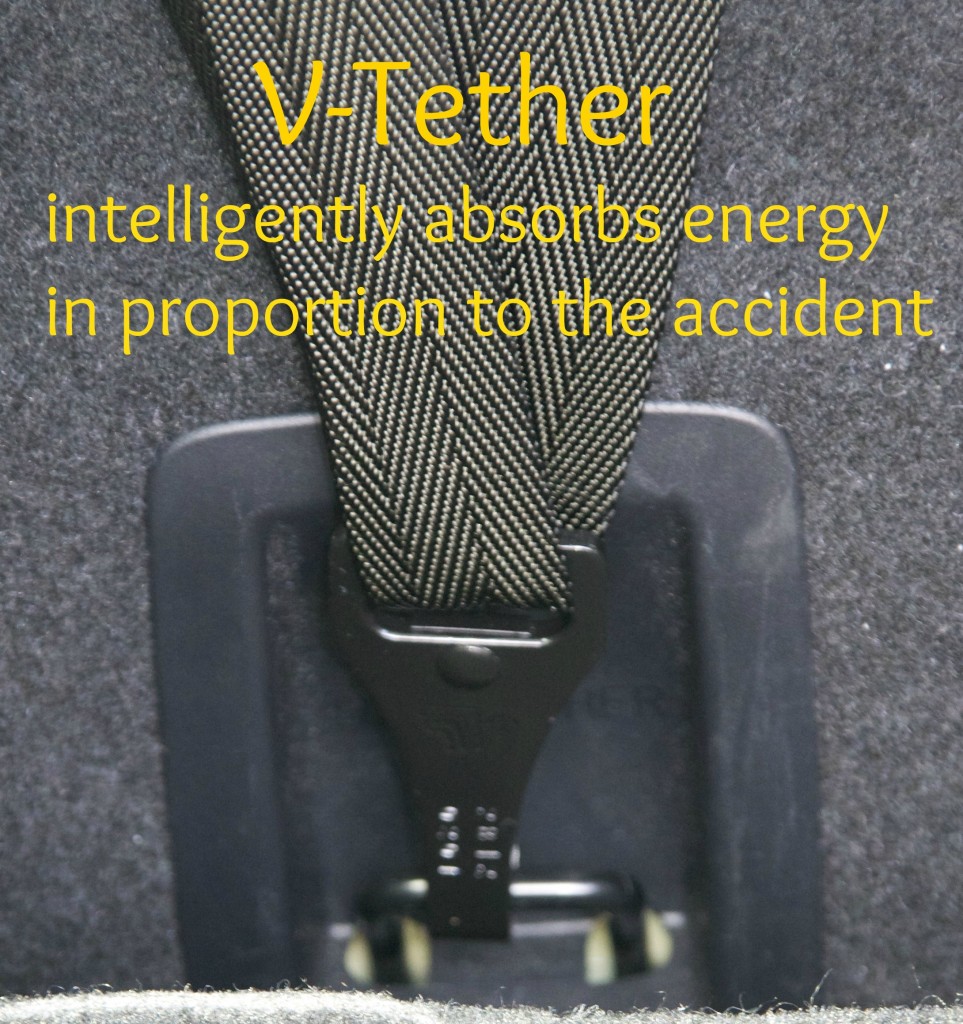 The TRIFIX from Britax  has excellent side impact protection in the form of SI Pads which cushion the child in a side collision.
The seat also has the unique pivot link system which reduces the forward rotation of the seat and transfers much of the energy down to the main car seat.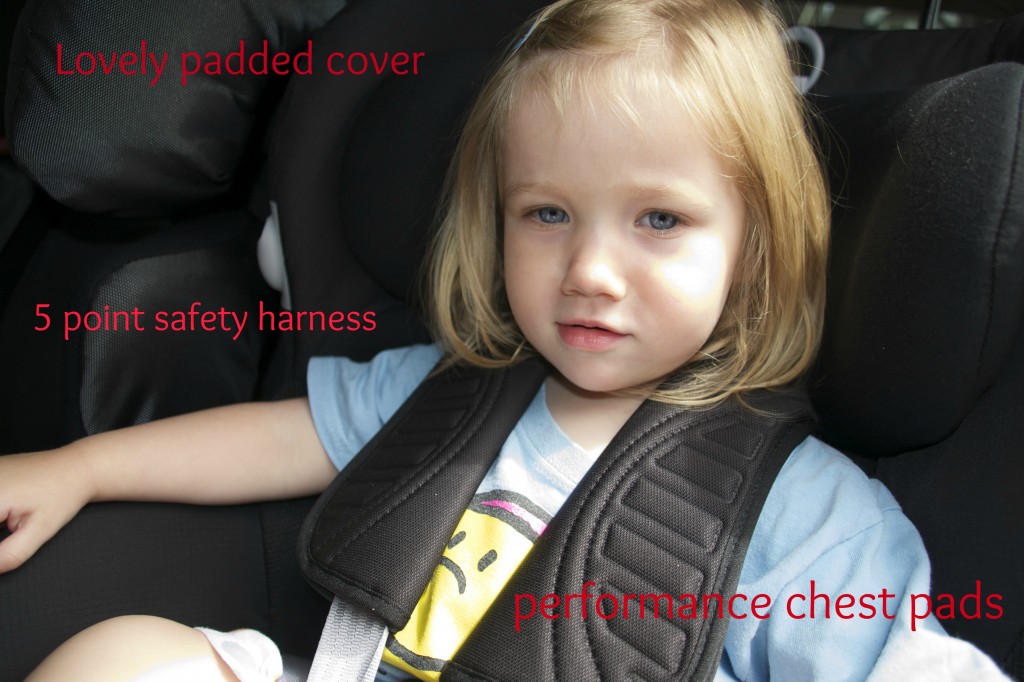 These technologies are all explained here.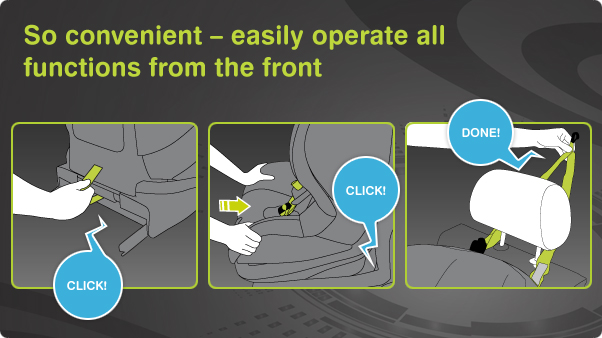 One of my concerns when I first saw the seat was that it would be heavy and hard to install, but it is actually quite light at  just 10.8kg, and was very simple to fit. Isofix is so much easier to use than the seatbelt based system  we had before.
Other handy features are multiple recline positions, an adjustable headrest and quick remove cover ( although we haven't tried this feature yet ).  I love  that the straps can be fixed into a buckle on the side of the seat, meaning they don't get in the way when I have to wrestle H into the car.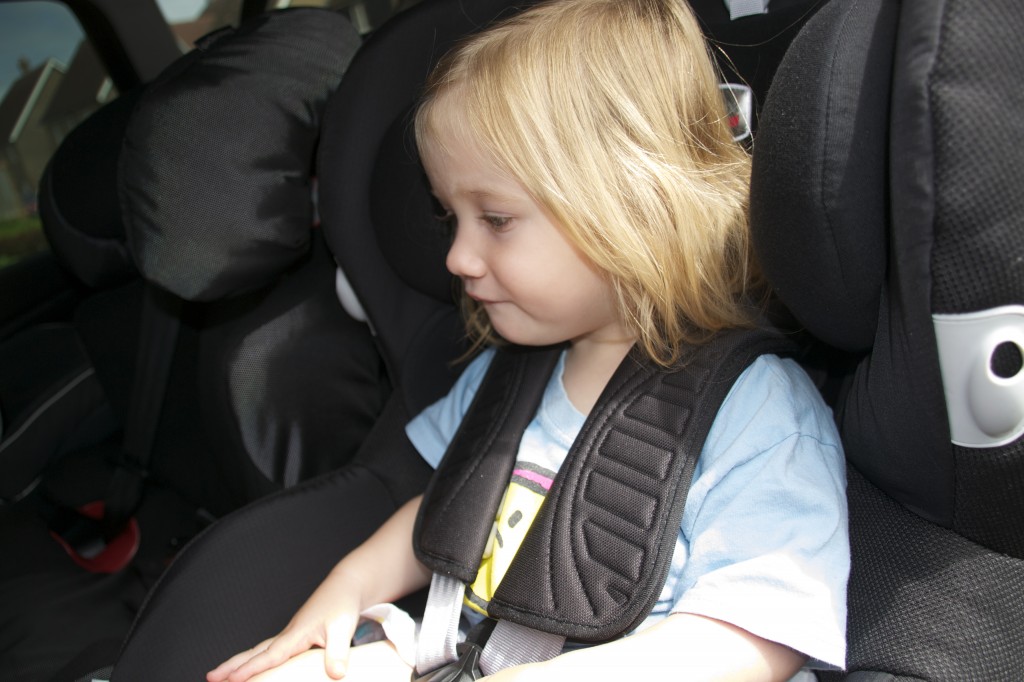 TRIFIX is suitable for children from 9-18kg, or approximately 9M to 4years. My 20 month old and almost 4 year old are both very happy when in the TRIFIX, and I am 100% satisfied that they are as safe as they can possibly be. I would absolutely recommend this seat.
Please note that the TRIFIX can only be used in cars which have the third anchorage point in the back of the seat of the car.
From the Britax website
Universally approved for use in any car with ISOFIX and Top Tether anchorage points, the TRIFIX is the first seat to feature our revolutionary ISOFIX+ installation system – our latest innovation in energy management. The combination of our patented V-Tether and Pivot Link technologies dramatically reduce your child's forward and rotational movement, keeping them safer than ever. In addition to the deep, softly padded side wings, we have further enhanced your child's protection by integrating our innovative, energy-absorbing SI-Pad Technology to ensure superior side impact protection.
To see which car seats are best for your car you can use the Britax Fit finder.
We received a Britax TRIFIX seat free of charge to review