The kids and I love to make cakes, but with 3 such small children it is often hard to find the time, so we have perfected the art of the busy Mum's cupcake ( with a small amount of 'cheating')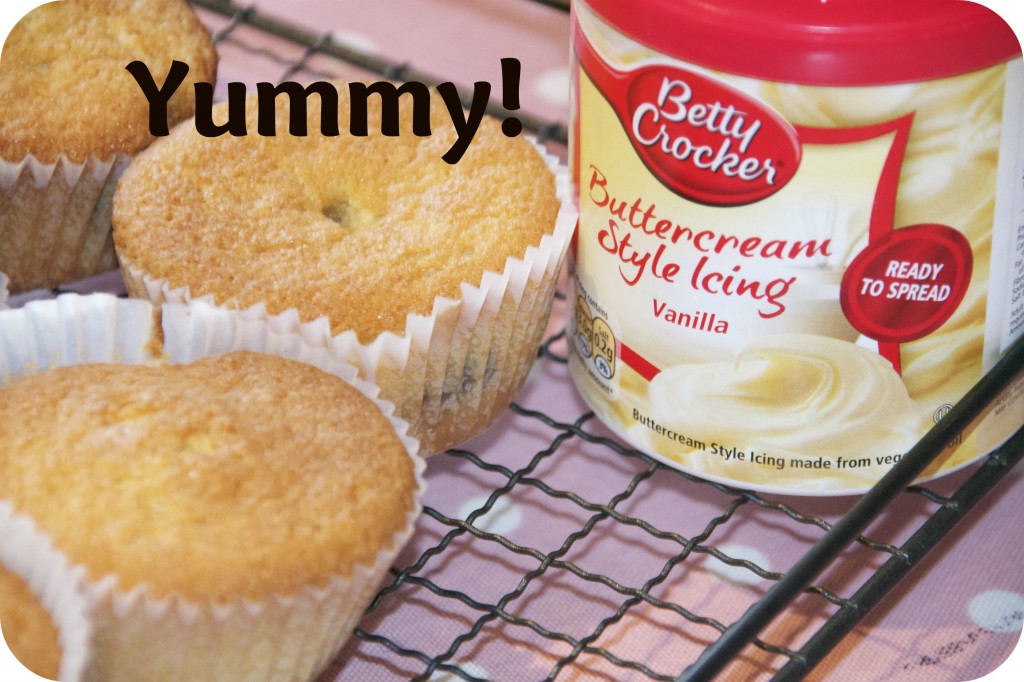 We bake some standard sponge cupcakes, using Annabel Karmel's sponge recipe, which is the best I have found. Then we pipe on some ready made icing. I use disposable icing piping bags from Lakeland and Betty Crocker ready made icing.
Add some sprinkles, and you have some impressive looking cupcakes.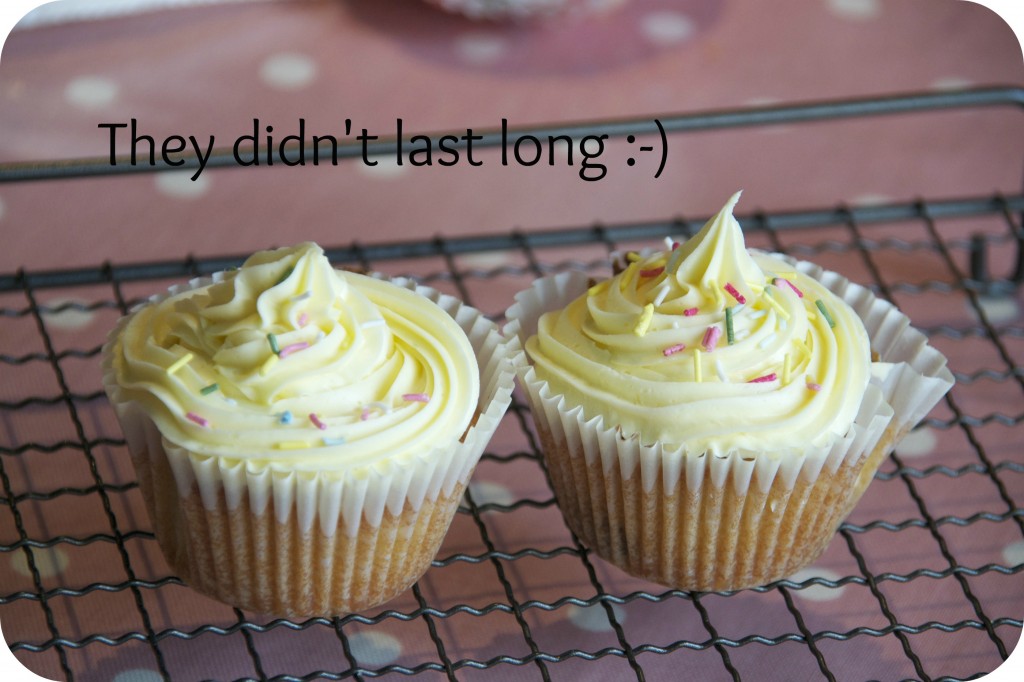 Just don't tell anyone I didn't make the icing myself.