This Thor's Hammer cake was surprisingly easy to make. I used a homemade Madeira cake for the hammer, which meant it was quite solid, and covered it in ready-made grey icing. The handle is made from chocolate mini rolls stuck together with melted chocolate. The hammer alone looked quite empty on the plate, so I blended up some plain biscuits and cocoa powder to make sand. It's not perfect, but it didn't cost much and my 6 year old was thrilled.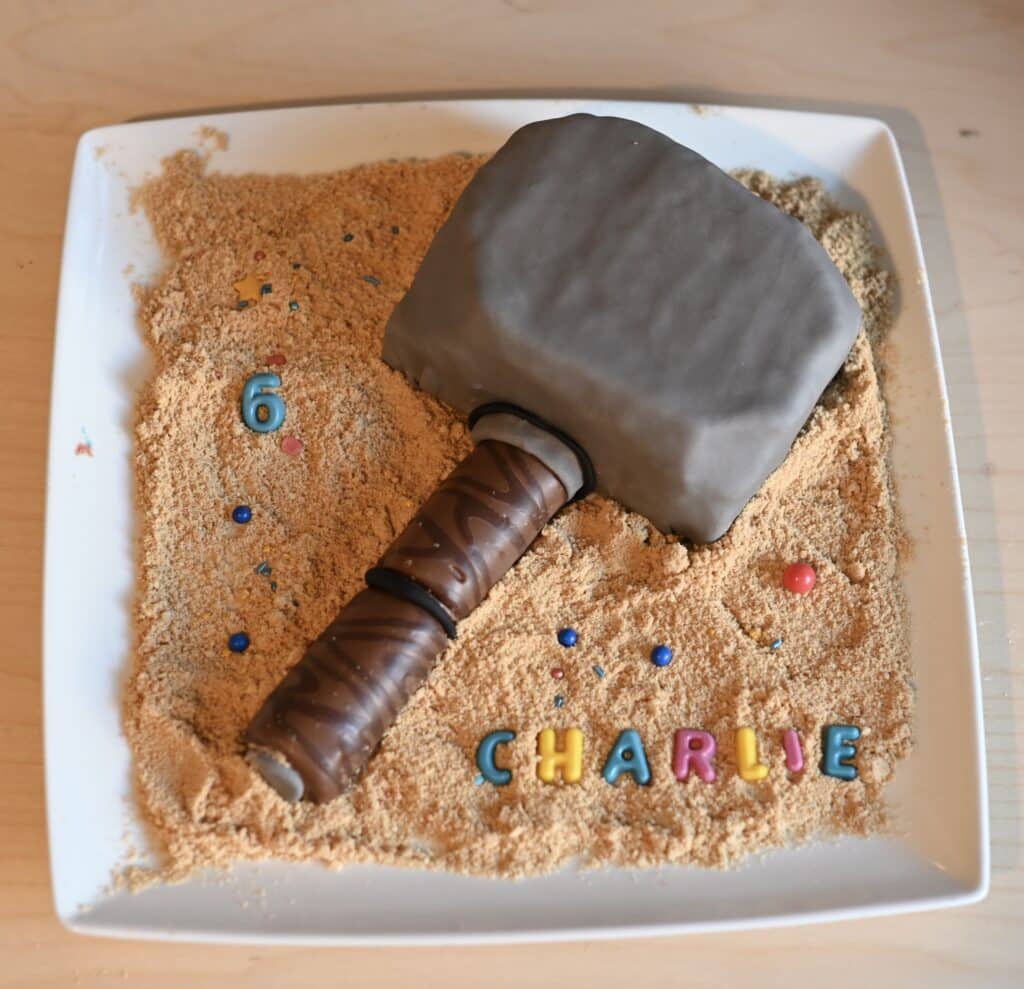 How to Make a Thor's Hammer Cake
You'll need
Two chocolate mini rolls
Grey ready to roll icing/fondant. I used Renshaw.
Buttercream icing or jam
Maderia cake – homemade or shop bought
Chocolate
Plain biscuits
Cocoa powder
Plate or cake board
Rolling pin
Parchment paper
Instructions
Cut the Madeira cake into a rectangle. I cut diagonals off the corners too.
Place the cake on a stand, so the icing can hang freely from the cake.
Cover the cake with buttercream icing or jam.
Roll out the grey icing into a large sheet on a sheet of parchment paper.
Carefully place the icing over the cake, cut off any excess and smooth the corners.
Place the covered cake on a plate or cake board.
Position the mini rolls to look like a handle.
Melt a little chocolate and use it to stick the mini rolls together.
Blend or crush about 6 plain biscuits with a tablespoon of cocoa powder to make sand and sprinkle this around the hammer!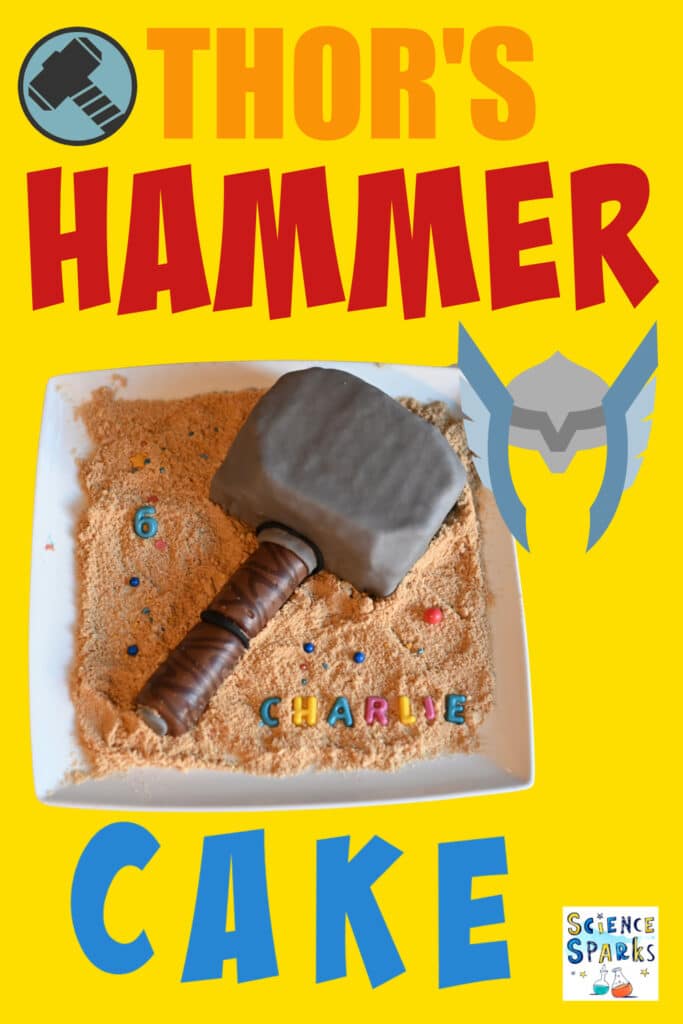 More Birthday Cake Ideas for Kids
Make a super easy Ninjago cake.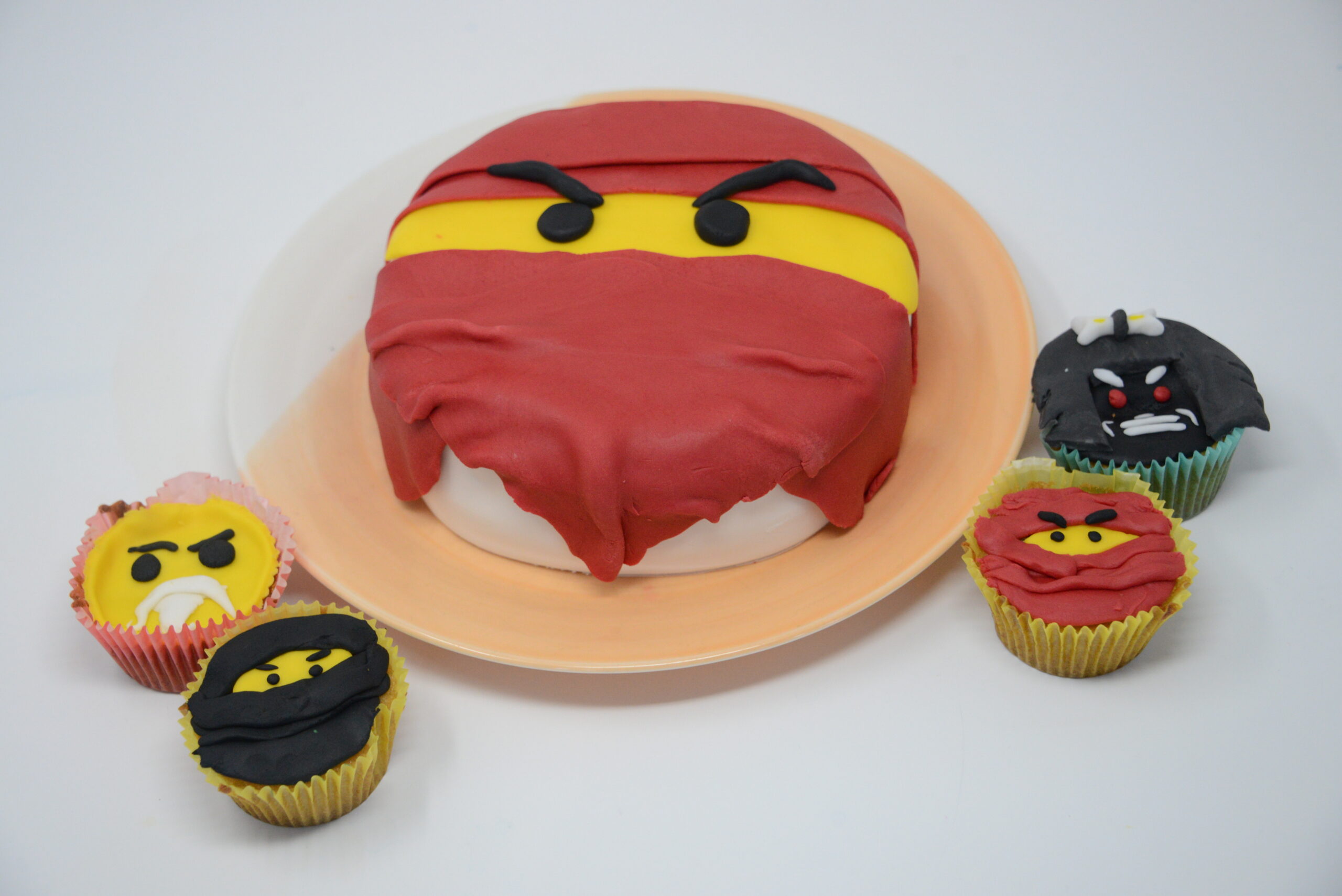 My Numberblocks cupcakes are great for any little Numberblcks fans.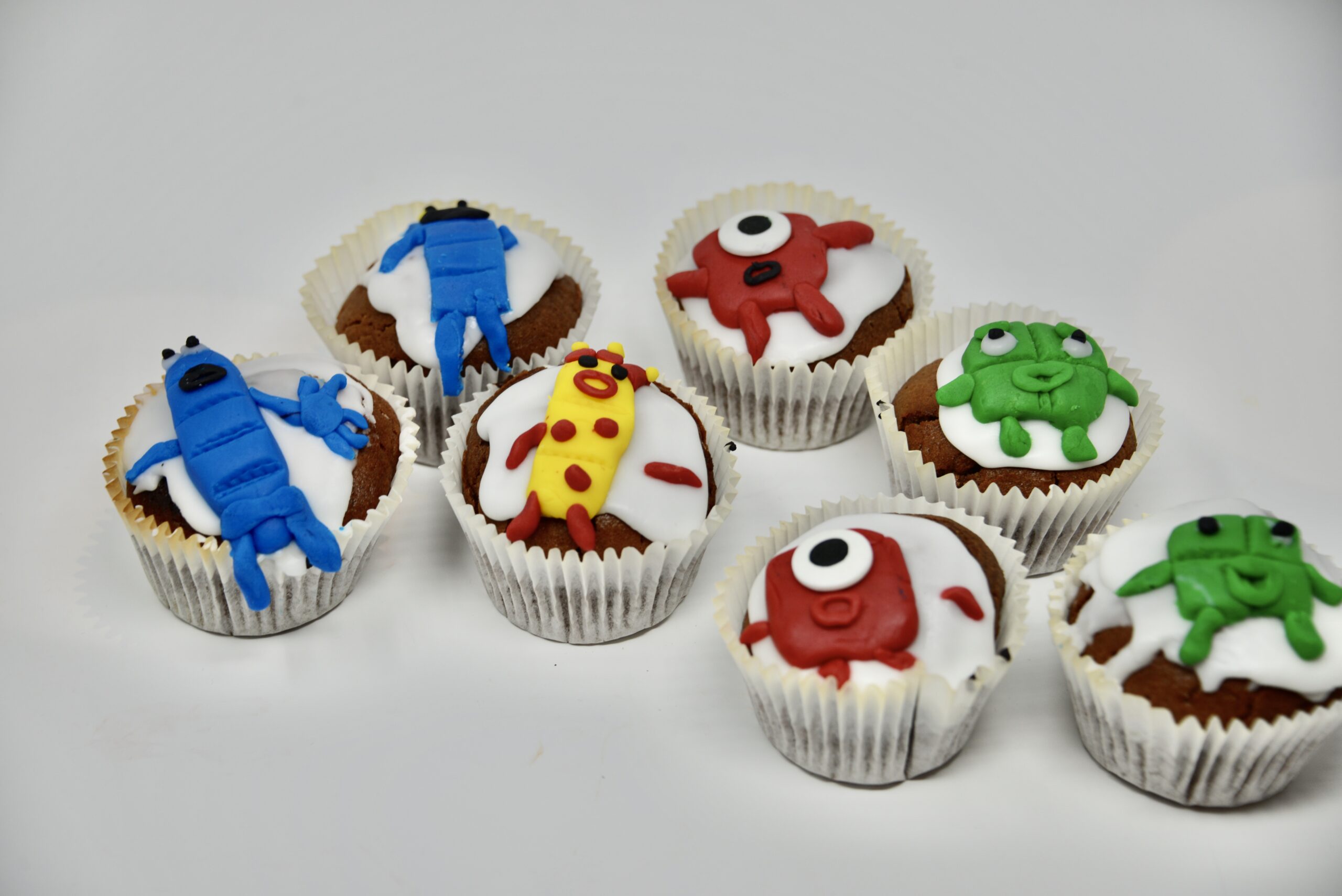 This swimming pool jelly cake looks fab and tasted great too.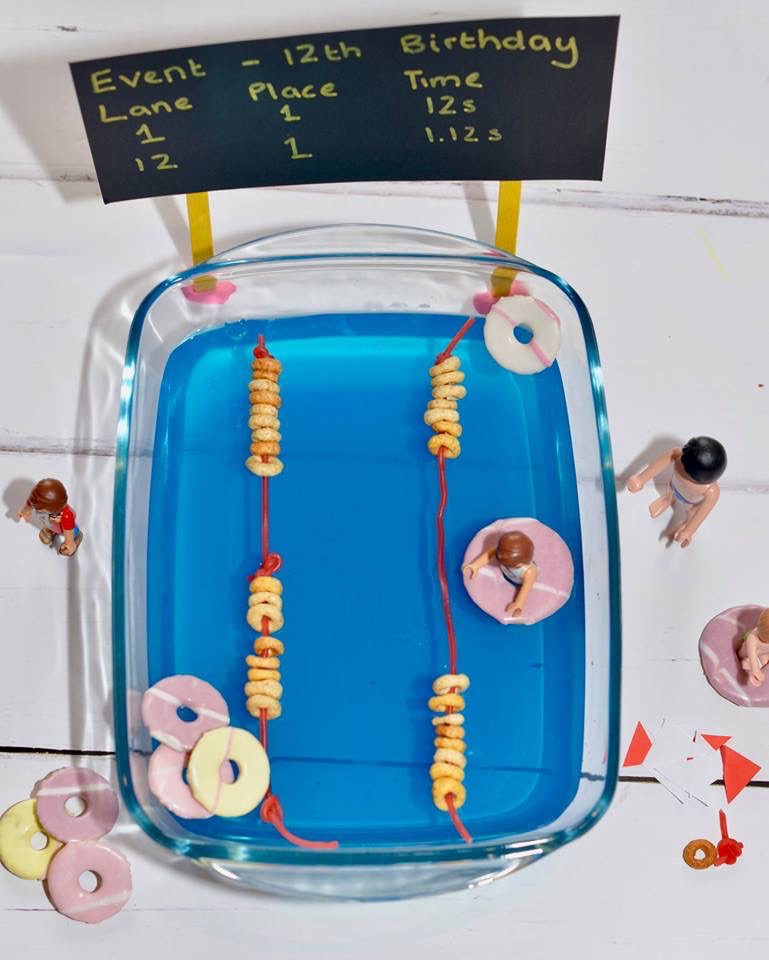 This Gruffalo cake was very easy and looked great!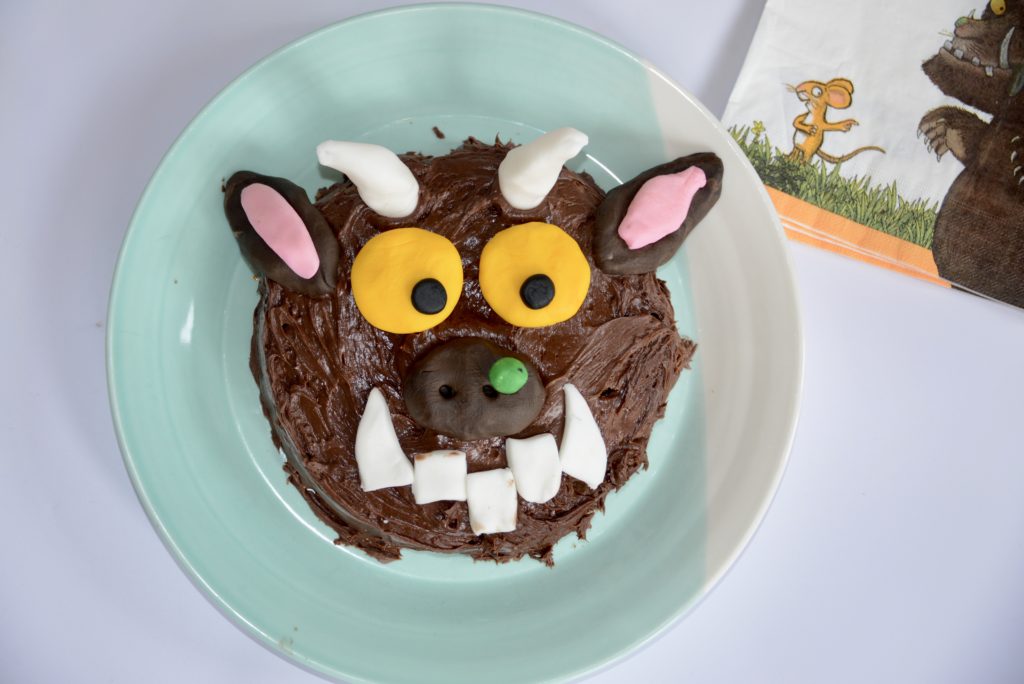 Sugar and Sparrow has a gorgeous Under the Sea cake you might like too!