Charlie loves making potions with baking soda and vinegar so today we used them as a bit of number practice.
I labelled the containers 1, 2 and 3.
1 – water, a bit of food colouring and a dash of washing up liquid.
2 – baking soda
3 – vinegar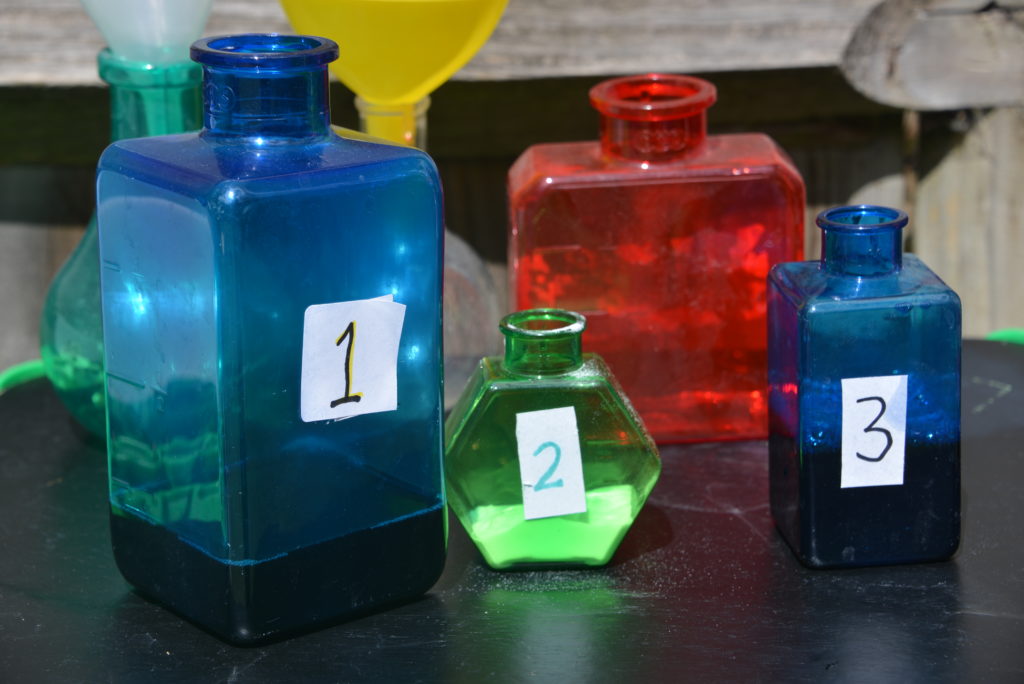 We added them to another container in number order and watched them fizz up!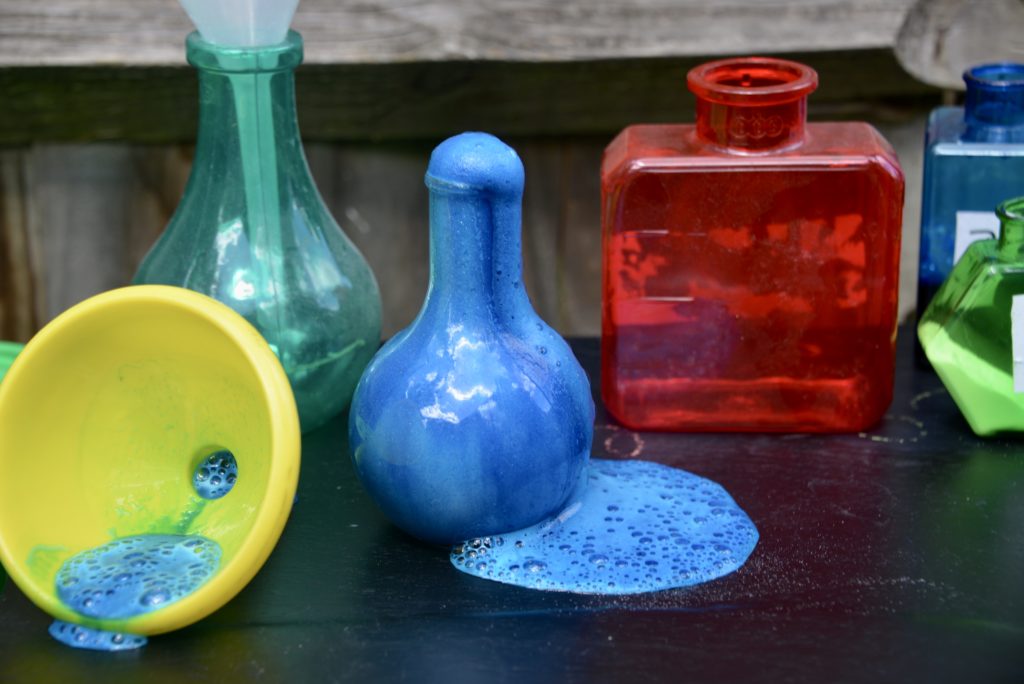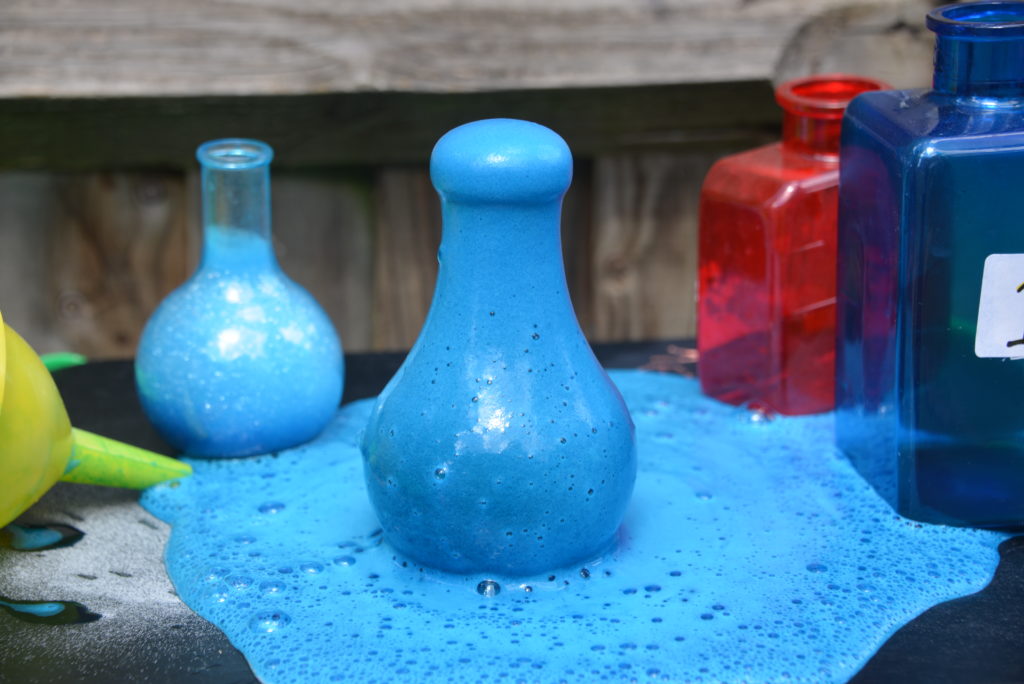 Head over to Science Sparks to find out why this happens and how to make more fizzy potions!
More number recognition activities for kids
Make road shaped numbers and use them for play.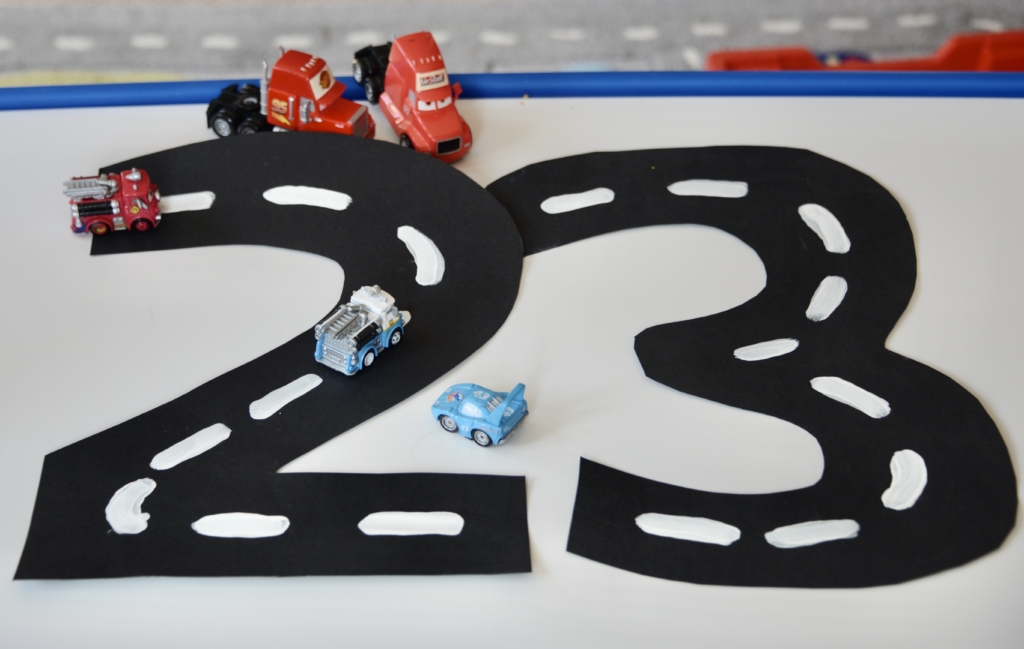 Frogs and Fairies has a fun fishbowl number recognition activity.
We love these monster number mats from Preschool Mom.
I also love this number weaving idea from How Wee Learn.
Try these free number puzzles from Maths, Kids and Chaos.
Do you have any more number recognition ideas for us?