I've blogged many times about my precocious super confident 2 year old. Last Friday in London she surpassed herself.
We were stood on a busy tube platform, she stood next to an 18 year old boy with ripped jeans, and poked her finger through the holes, tickling his legs……
I was also witness to this conversation when the Ocado Man dropped off the shopping.
S  'Hello Little Man'
Man 'Errrr Hello'
Daddy 'sshhhhh don't call people Little, its not very nice'
Shopping man leaves
Little S 'Bye big man'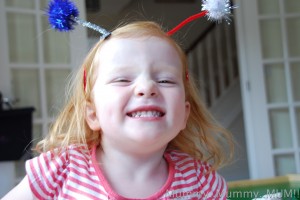 Do you have a funny post from the last few weeks? Link up and make people laugh going into the weekend.