We reviewed some great Disney games for kids a few weeks ago, which my girls loved, Z however wasn't too interested in Doc McStuffins or Princess headbands, but her does rather like these two games aimed at slightly older children.
Wallace and Gromit Rocket Race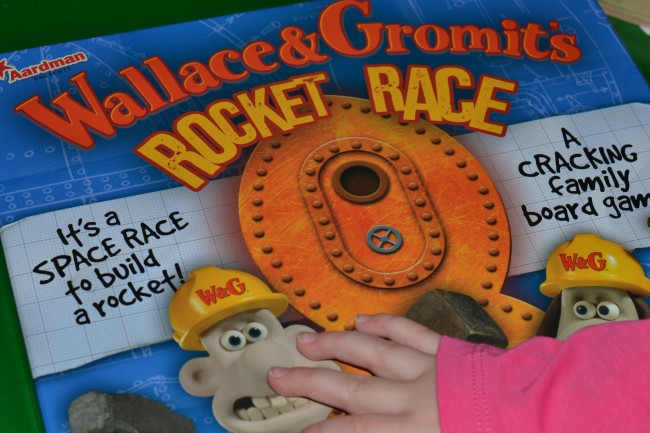 This game is for children aged 8 and above, but Z managed really well at just 6. The idea is to move around the board collecting 8 pieces of rocket. The first player to build their rocket wins! There are chance cards and opportunities to steal other players pieces along the way, which means the leader can change quite quickly. The pieces are all good quality and feel very sturdy.
Up to 8 players can play, so it really is great fun for all the family.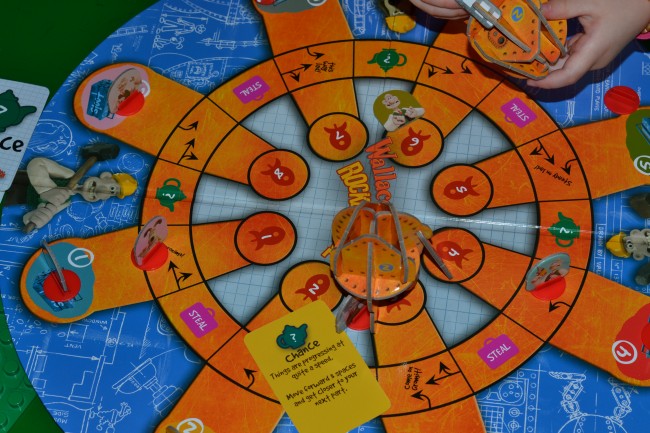 RRP £19.99
Hey That's my Fish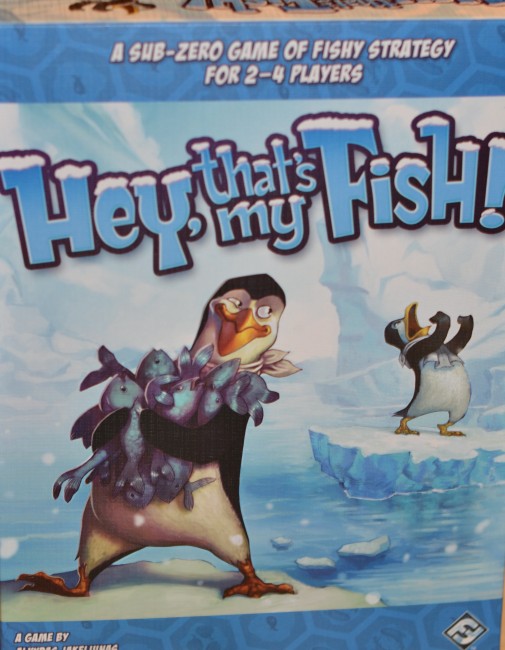 This game really appealed to Z's logical and competitive mind.
The idea is you move your penguin in straight lines around the board collecting tiles as you go. The player with the most fish at the end wins. Z soon got the idea that you need to land on the tiles with more fish to win, whilst also thinking about where you can move next and where your opponent might choose to move.
It is a bit fiddly to set up, but well worth the effort.
Younger children could also play with a bit of help, and then it's great counting practice at the end.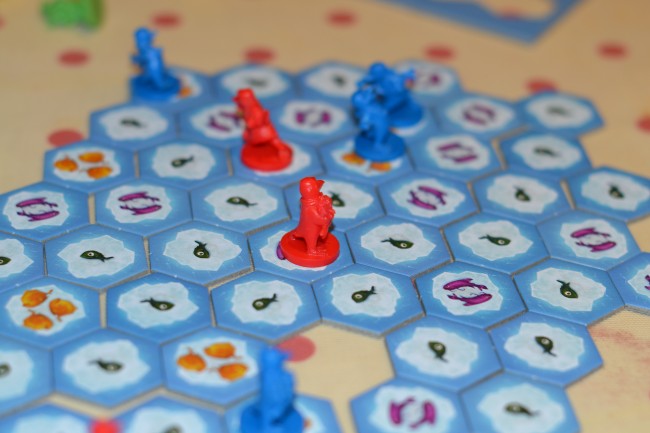 What are your favourite games for kids?
We were sent these games for the purpose of this review