I love this time of year. Halloween, bonfire night and then the run up to Christmas, which means toffee apples, mulled wine and lots of chocolate.
To get in the Halloween mood we decided to make a ghost. We've made one before here.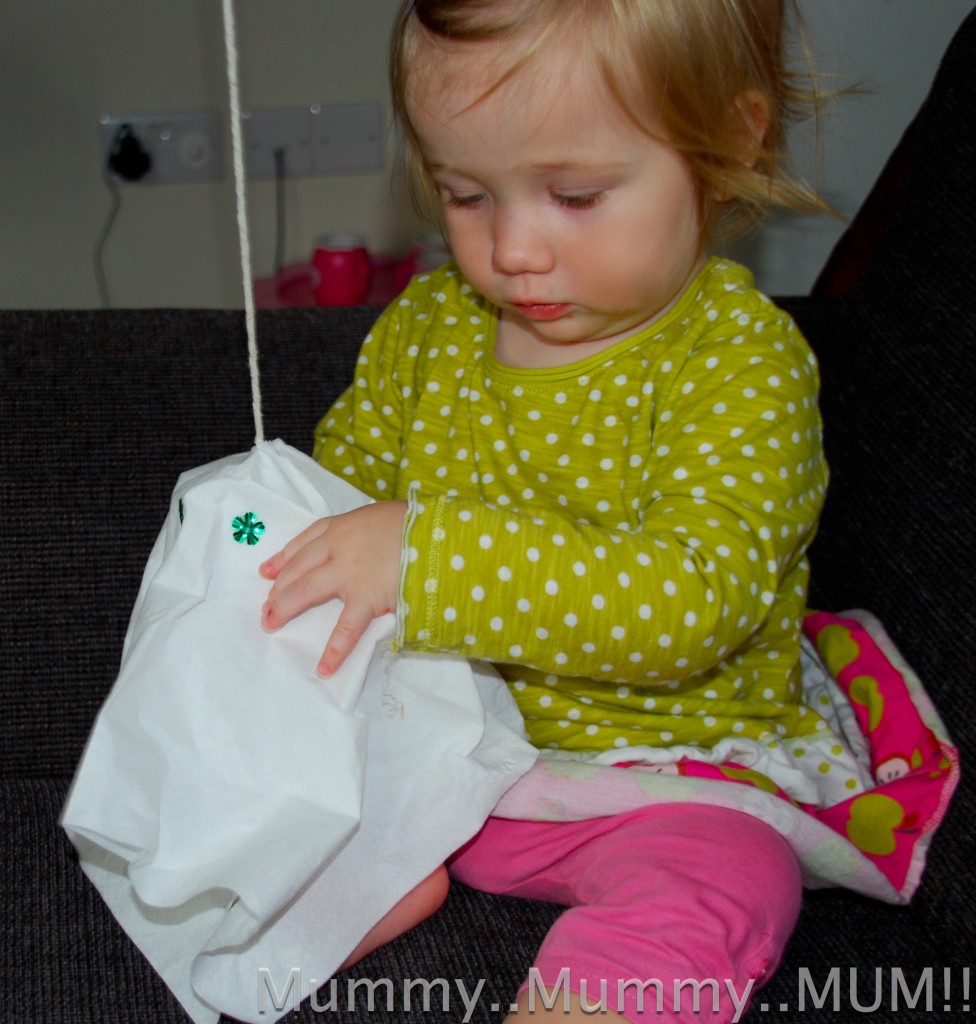 Then carrying on the ghostly theme we made a ghost pudding. I cheated with the chocolate mousse ( its Gu ) and then we drew a face on a marshmallow, put it on a cocktail stick and 'Ta Da' as my daughter would say. A delicious Halloween pudding.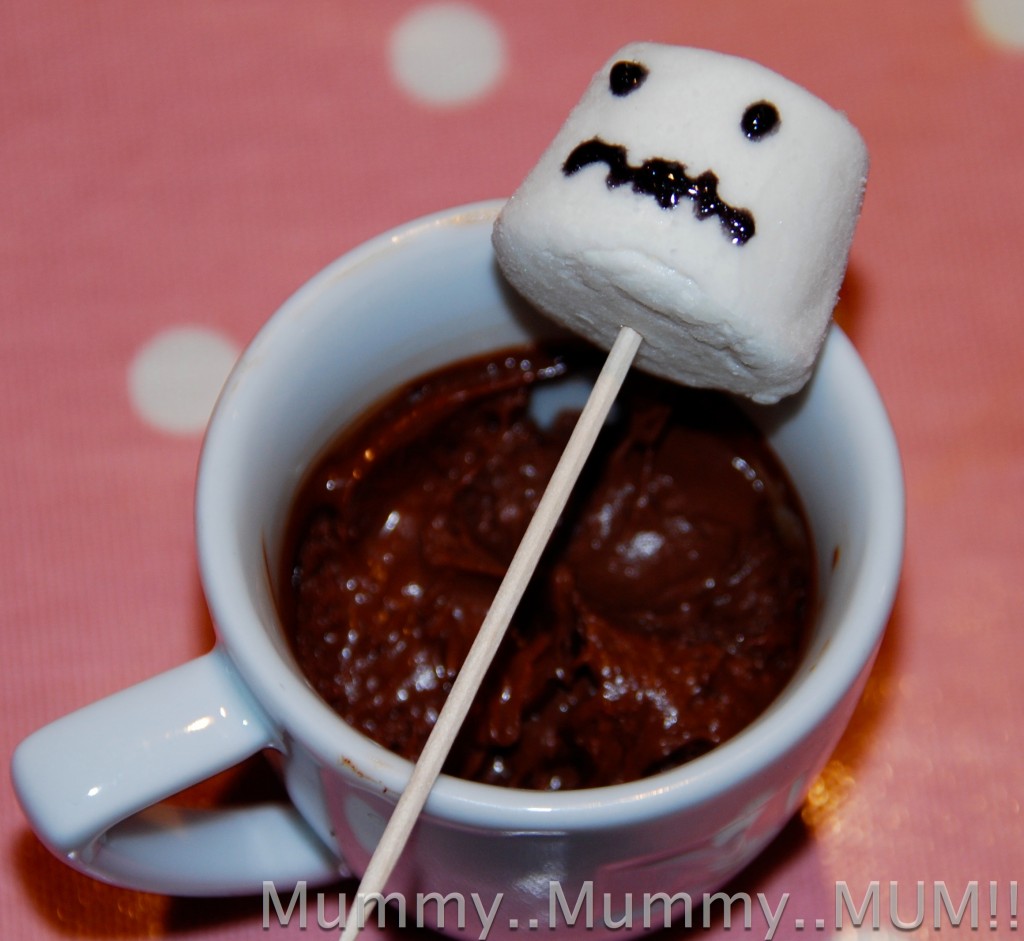 When I presented this to my children, they said I was the 'The bestest Mummy cooker in the whole big wide world'. High praise indeed.
Z then asked if we could make a giant ghost cake, so we had a go! Its not giant, but it is bigger than a cupcake.
Ghost Cake
We made a vanilla sponge using:
125g Caster Sugar
125g butter
125g self raising flour
2 eggs
a teaspoon of baking podwer
a dash of vanilla essence
Instructions
Just bung everything in a mixing bowl and mix all together. Pur into a rectangle cake tin and add some oreos.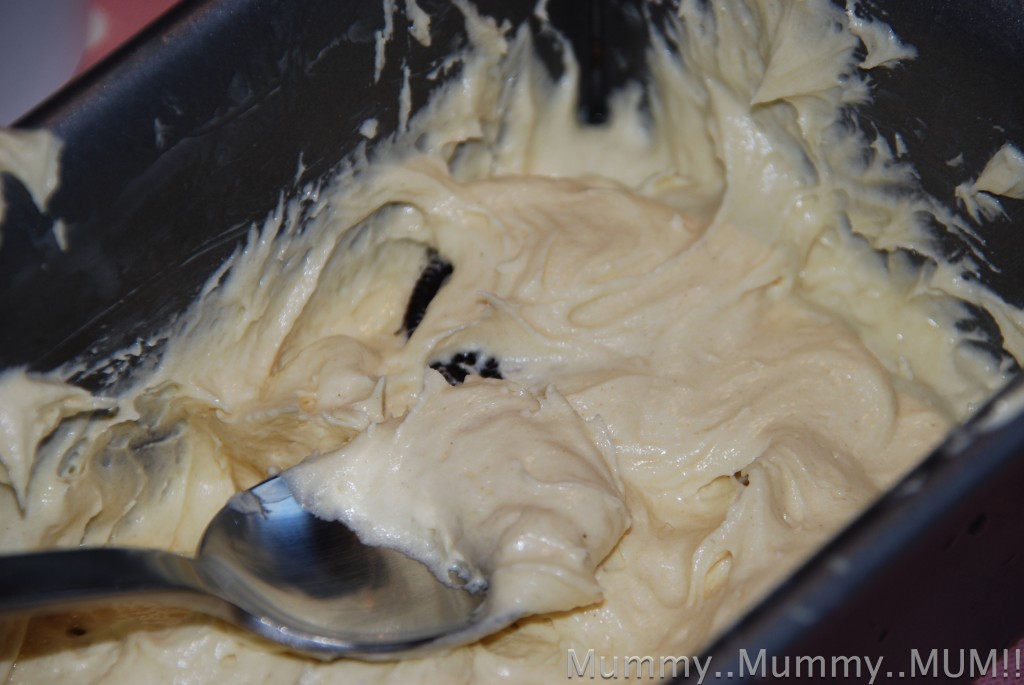 Bake for 20 minutes or until brown on top.
Let the cake cool, then slice in half, and put together to make a square.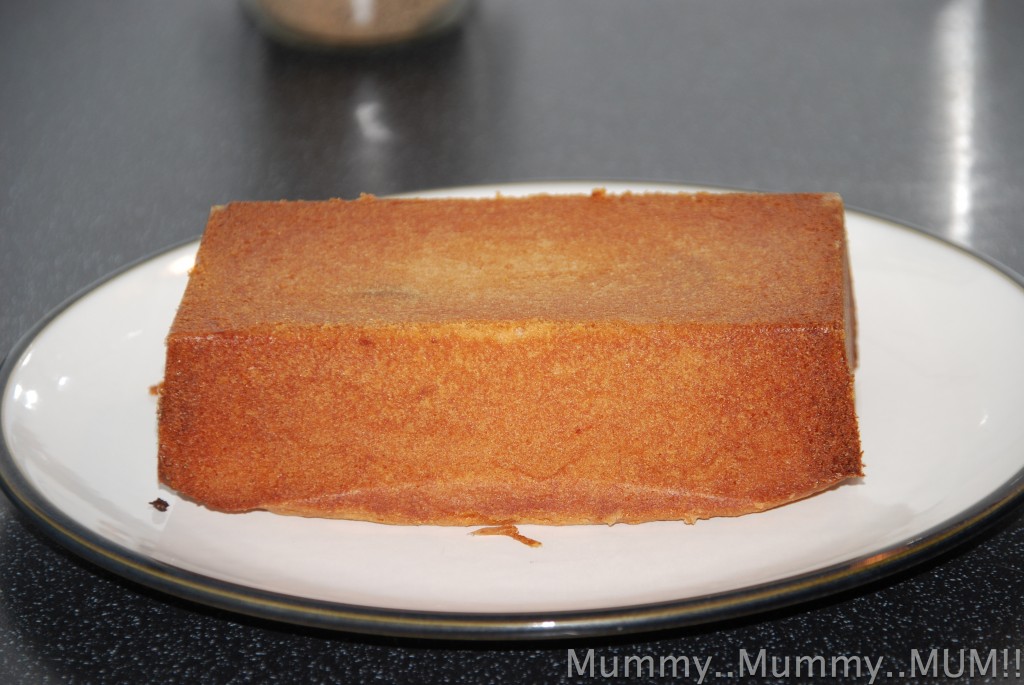 Roll out some white ready to roll icing and drape over the cake like a ghost.
Add eyes and whatever other decoration you want.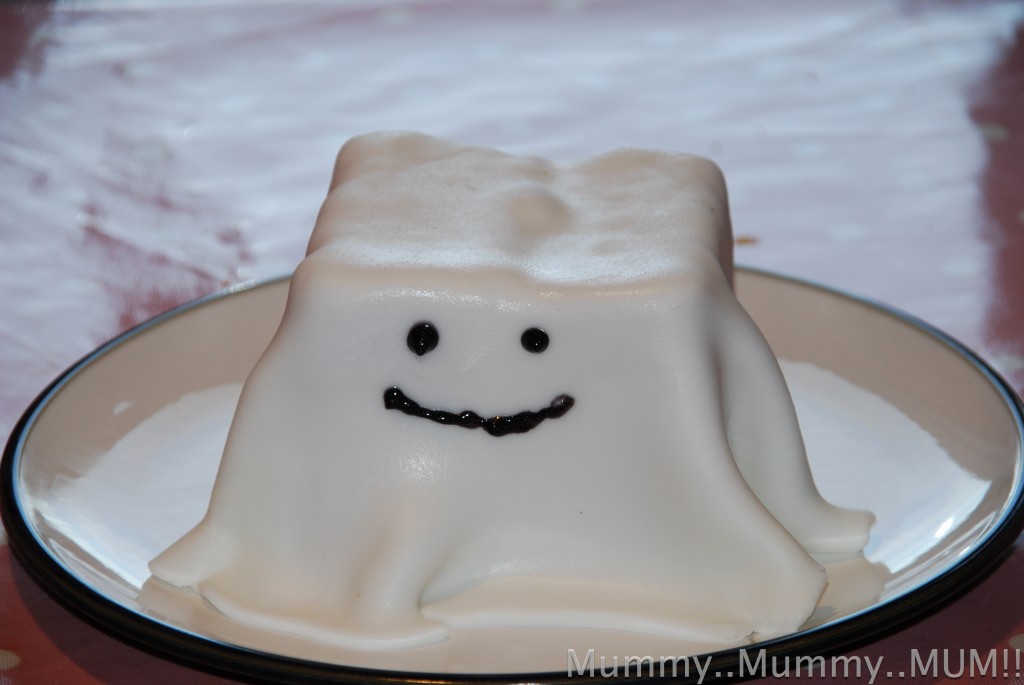 We also made these, what do you think? Shhhh, we cheated, they are Betty Crocker, Morrisons orange icing and Wiltons black icing pen. Scrummy though.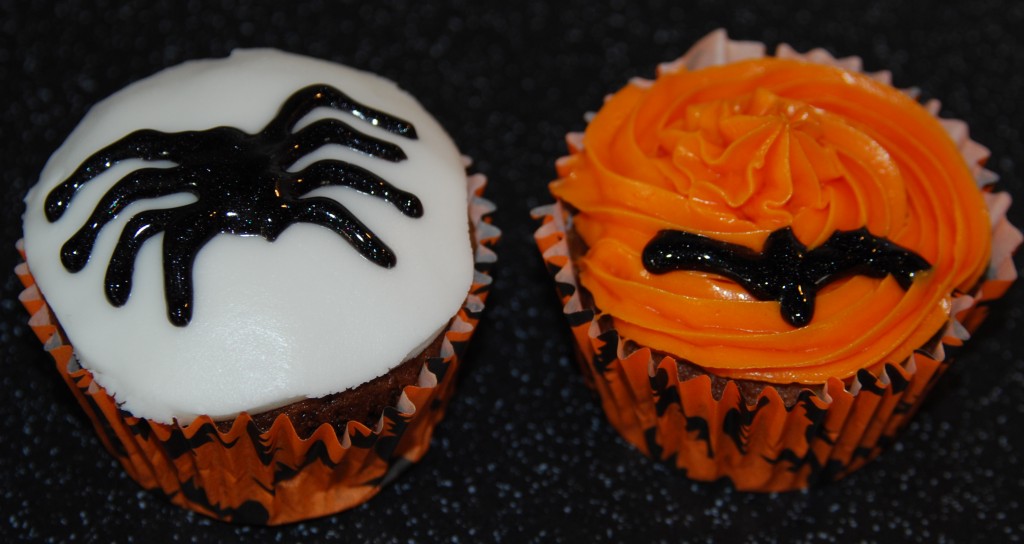 Linked up to ABC and 1,2,3 Learning, Nurture Store