We love anything STEM related in this house, so I always search out a few STEM gifts and stocking fillers at Christmas time. This year the girls are really into dinosaurs and space, so I was thrilled when we were sent this fab collection of gifts from Brainstorm Toys. I've since been looking around their website and found loads more ideas for presents my kids will LOVE, including a spider catcher and glow in the dark dinosaurs.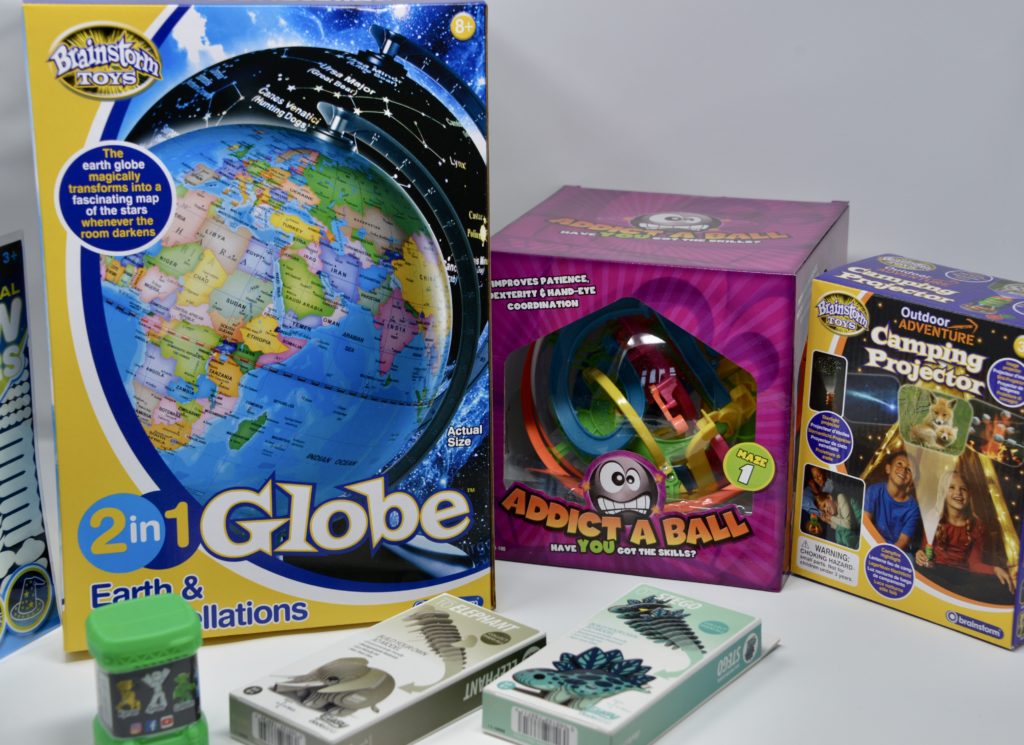 2 in 1 Globe
The 2 in 1 Globe is very cool and perfect for kids interested in the World or space or both. It shows Earth during the day and then cleverly turns into space by when it gets dark!
ADDICT-A-BALL
I hadn't heard of ADDICT-A-BALL before but we've all spent hours twisting and turning it trying to get the ball through the maze. This would be brilliant for a family game night or fidgety kids who need to stay still for a bit.
Camping Projector
Brainstorm toys have a huge selection of projectors and torches. The camping projector is perfect for when camping or for using alongside indoor or outdoor dens. It projects 24 clear, sharp, full colour camp themed images onto walls and ceilings!
The nightlight also has a 15 minute auto shut off feature to preserve battery life. We love the look of the dinosaur and animal version too
EUGY
Eugy are gorgeous 3D craft collectibles. They are made from environmentally friendly, biodegradable card and printed with natural eco-friendly ink. They are easy to make as you follow a numerical sequence and fix in place with glue.
We loved that they also contain educational facts. Eugy are our new favourite collectible.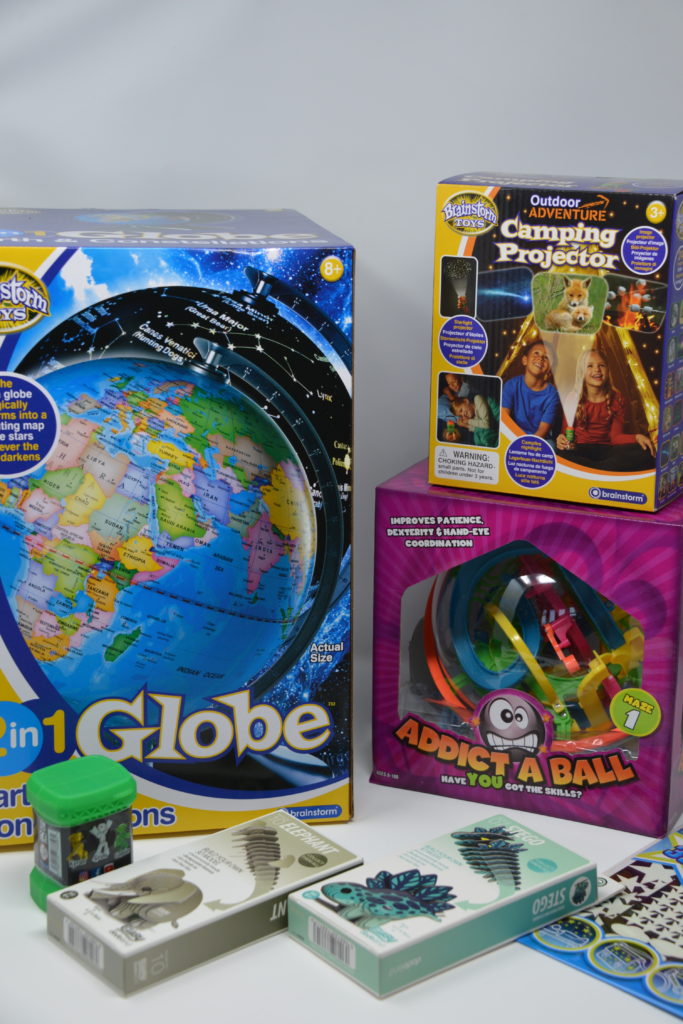 StikBot
StikBot collectibles are a great stocking filler.
They are easy-to-pose and great as a fun fidget toy or to spark imagination for pretend play and stop-frame motion animation movies. The Animation App is free to download and contains everything kids need to make a movie including music and sound effects.
Phew, what a fab collection of gifts.
Have you started shopping yet?
Thanks to Brainstorm toys for the lovely package