This weekend has been very Halloween themed. We spent yesterday carving pumpkins and today making a sort of haunted gingerbread house.
I used a template and gingerbread recipe from the Great British Bake Off book. It was actually much easier than I thought, although we did need DUPLO scaffolding at one point.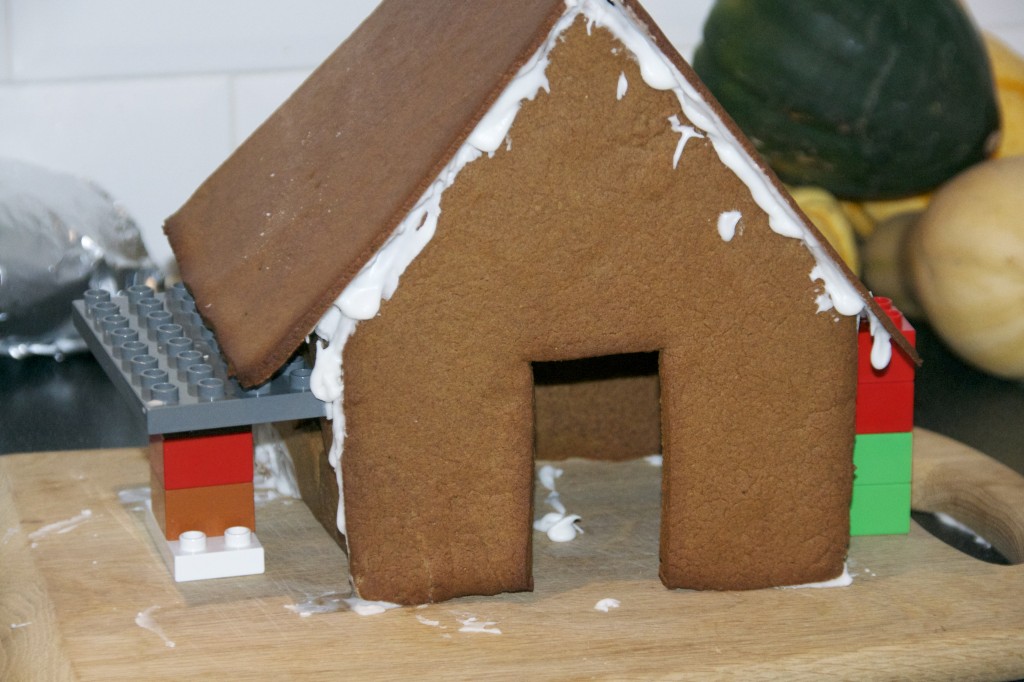 We experimented with sugar strands for cobwebs, but I'm not sure I like them.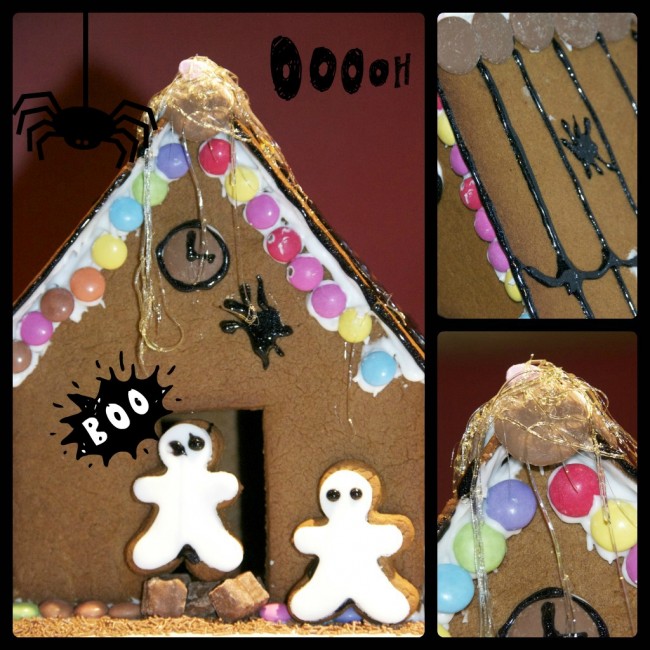 I took some pretty photos and then let the kids loose on it.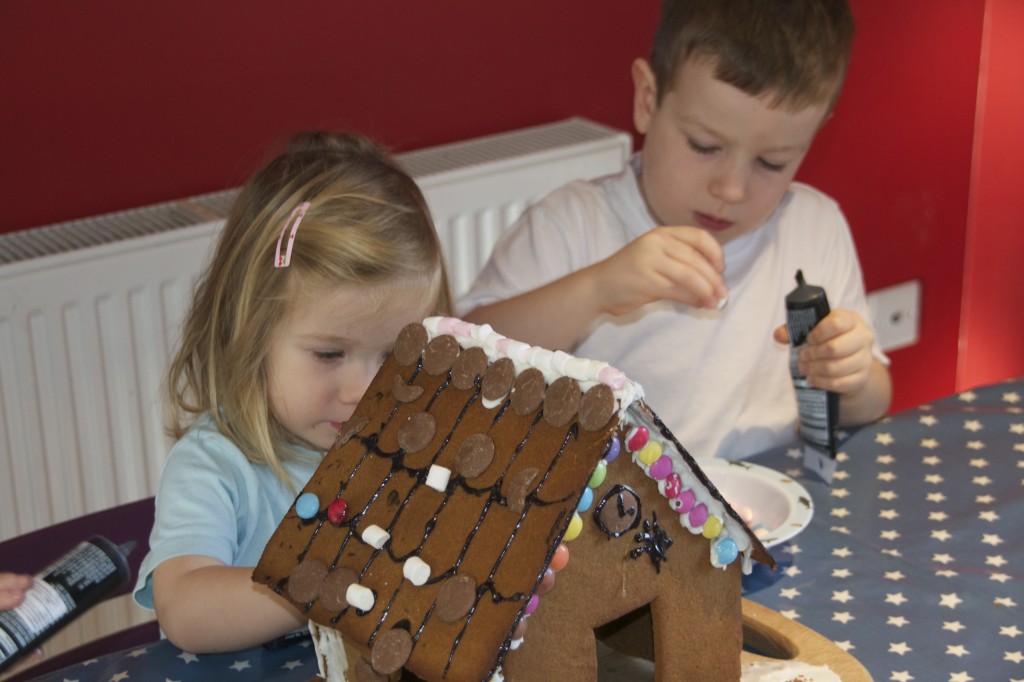 My gingerbread house making is inspired by Helen and Susan, who are both much more talented than I. Although I am hoping to give them a run for their money at Christmas!