I've always loved wooden toys. Almost all the toys I kept from my now 11 year old are wooden, they last so much better than plastic. We have train track and even a little trike that I recently gave Charlie as a birthday present!
Hape Walk-A-Long London Bus
Hape are one of my favourite toy brands and the new fun and vibrant Walk-A-Long London Bus is a a great example of why.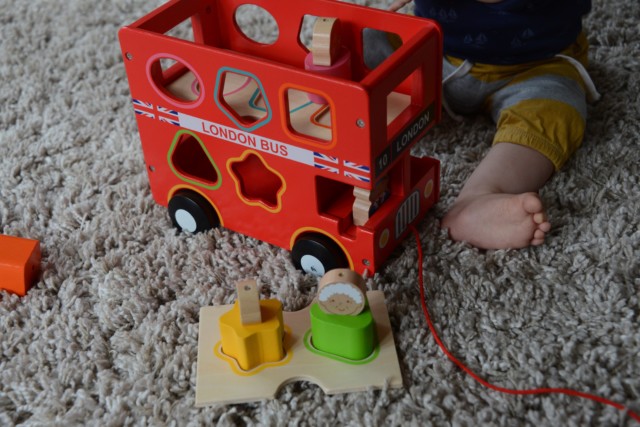 The Walk-A-Long London Bus is suitable for children aged 12 months and older. As well as the main bus part there are two removable boards which form the floors of the bus, 5 shaped passengers and a driver. The removable boards have shapes in that can be used like a shape sorter both inside and out of the bus. The bus also has shape holes in the sides for more shape matching and sorting. Charlie has been trying very hard to push the people through the shapes on the side of the bus. It's been lovely watching him learn how it works.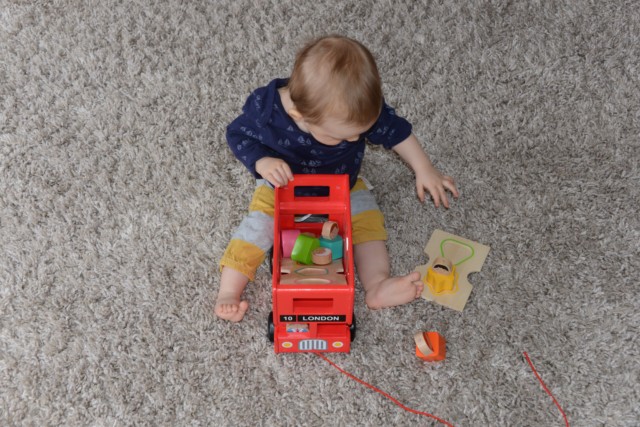 The bus contains everything you need to help your child learn and develop their motor, problem-solving skills, colour recognition and of course lots of scope for imaginative play.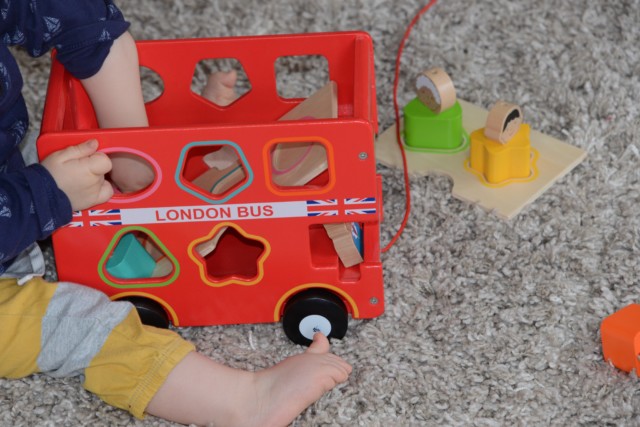 The London bus is the usually high standard I expect from Hape. Charlie is just 1 and so can be a little rough with toys, but it has taken his bashings very well, and still looks brand new after 6 weeks of heavy play.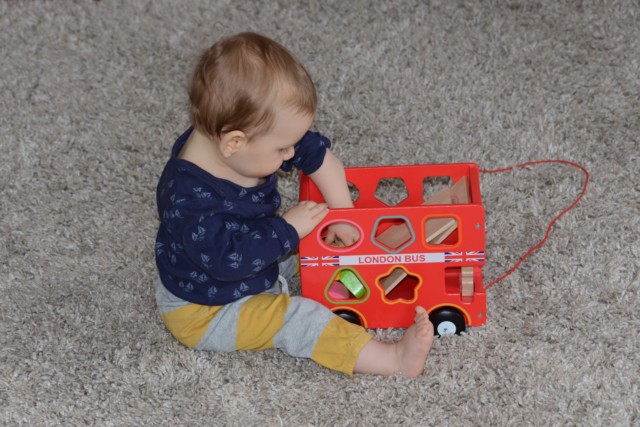 Charlie also puts everything in his mouth, which means I spend a lot of time chasing him around pulling things out of his mouth, but I'm a lot more relaxed when he's playing with his Hape bus as I know they don't use nasty chemicals.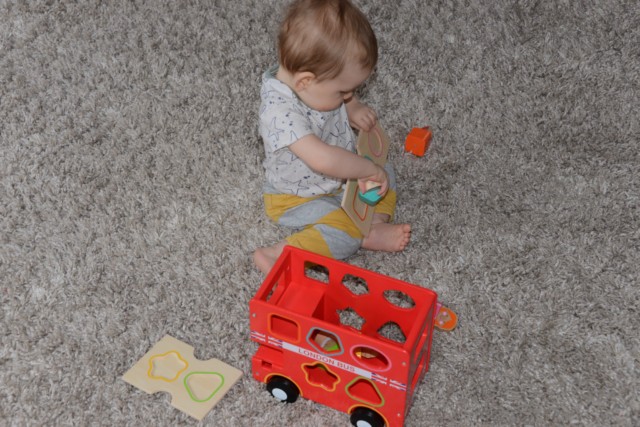 What's your favourite wooden toy?
Thanks to Hape for sending us the lovely  Walk-A-Long London Bus. It gets a bit thumbs up from Charlie and I.
SaveSaveSaveSaveSaveSaveSaveSave
SaveSave