Three of my children have reached an age where they have a fair bit of homework to do each week. This inevitably means more time sat down at home than usual, which I don't really mind as they are generally pretty active, but having the option of working standing up can only be a good thing.
When my eldest son started secondary school one of his teachers made him a temporary standing desk from a bit of wood and an open drawer in a filling cabinet as he was very fidgety in lessons. The DIY standing desk really helped him then so I am hoping having the children's height-adjustable desk from FlexiSpot will help him out at home too!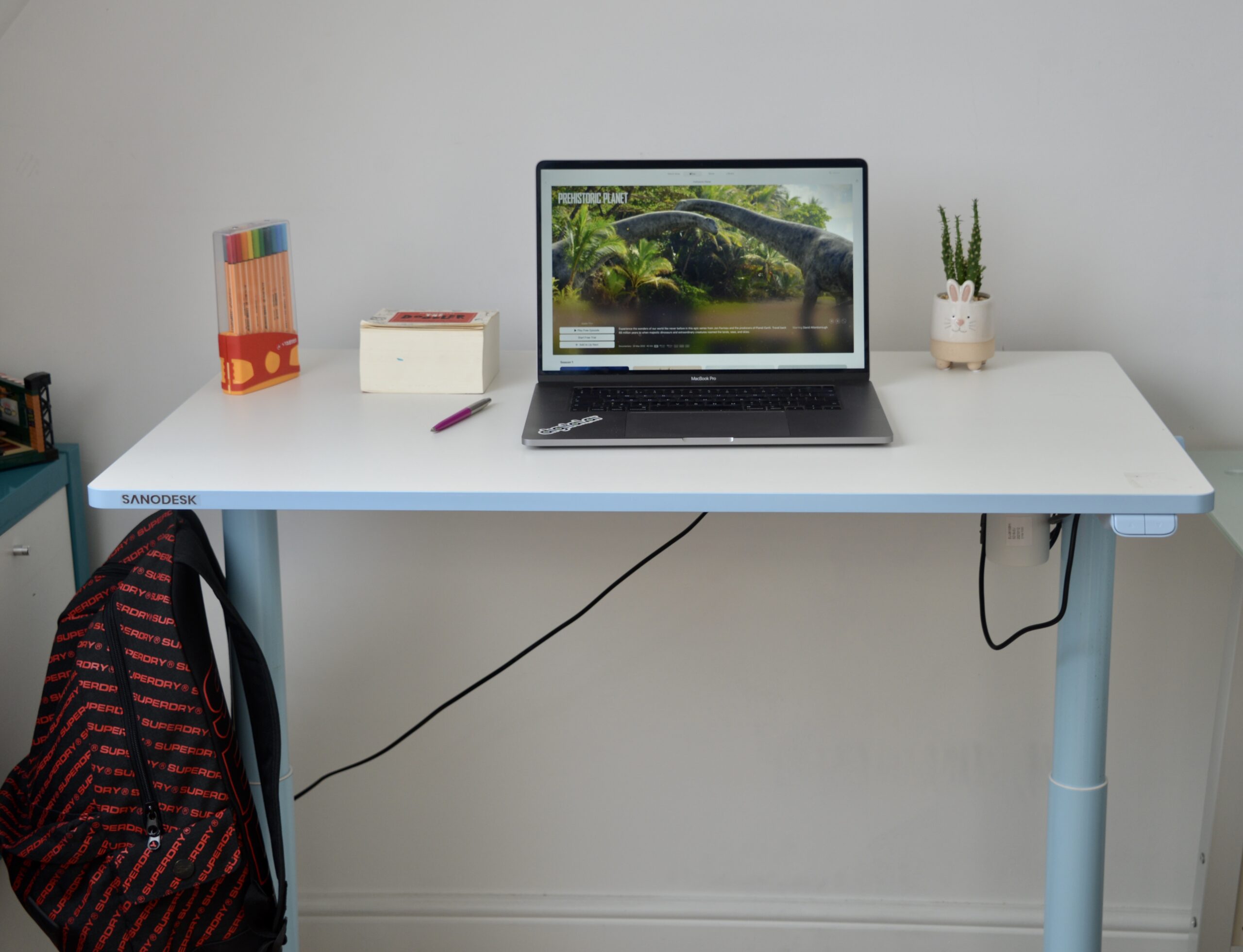 What is an electric standing desk?
An electric standing desk is one that changes height at the touch of a button. It means you can raise the desk safely and smoothly without everything falling off whenever you need.
We love it for giving online presentations where being able to move around rather than sitting hunched over a laptop is really handy. It also gives the kids the opportunity to move a bit rather than sit down all the time.
I know my general sitting posture isn't very good when I am working, so I am hoping that my children will avoid the same mistake by having a standing desk.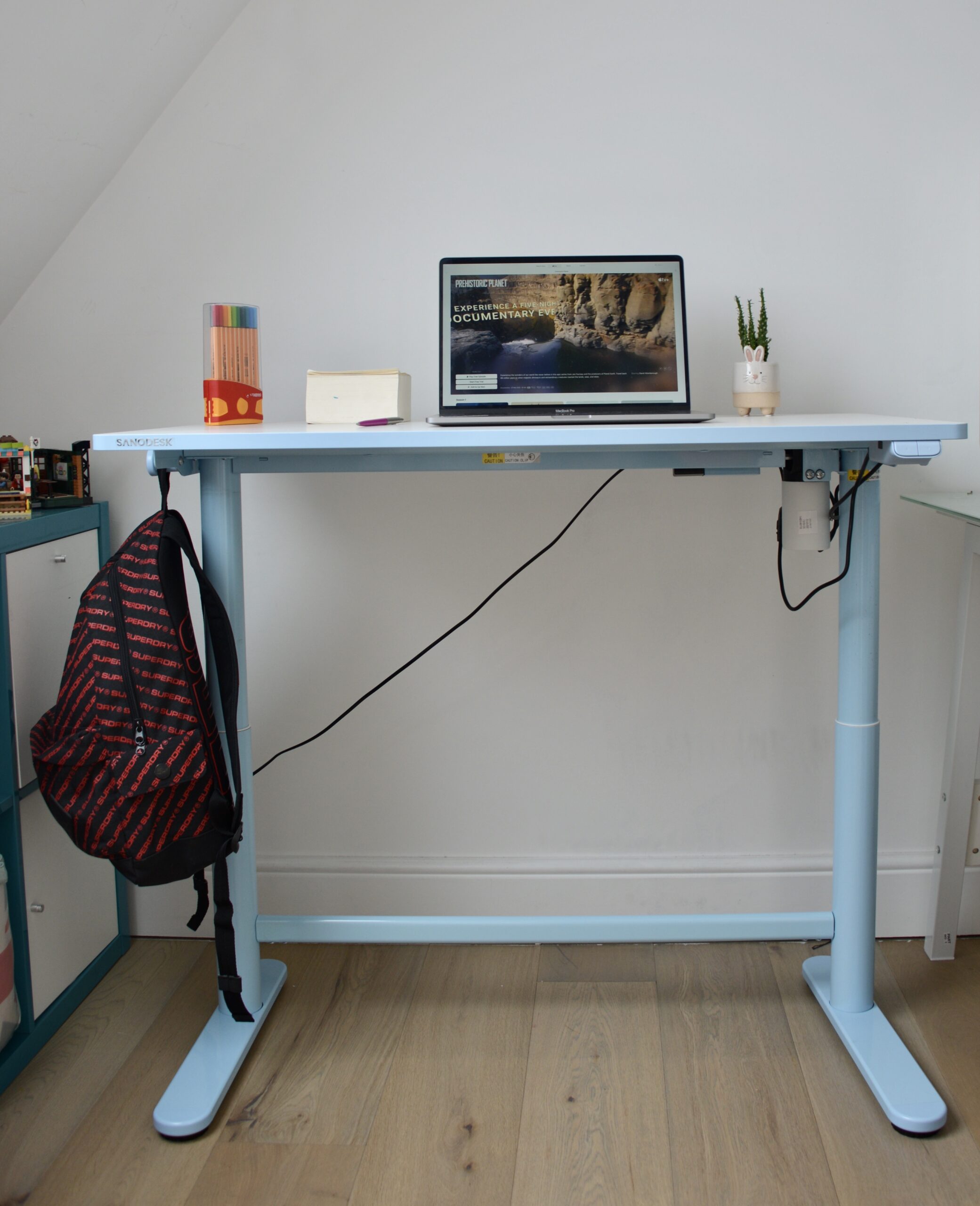 FlexiSpot Kids Desk for Home Schooling
The desk was pretty easy to put together and only took about 20 minutes. It is quite heavy though so I would recommend building it where you want to use it!
The top is waterproof so shouldn't get stained and has nice rounded corners for safety!
All in all the FlexiSpot children's desk has been a great addition to our home and the children all love using it. I quite often use it when they are in school too!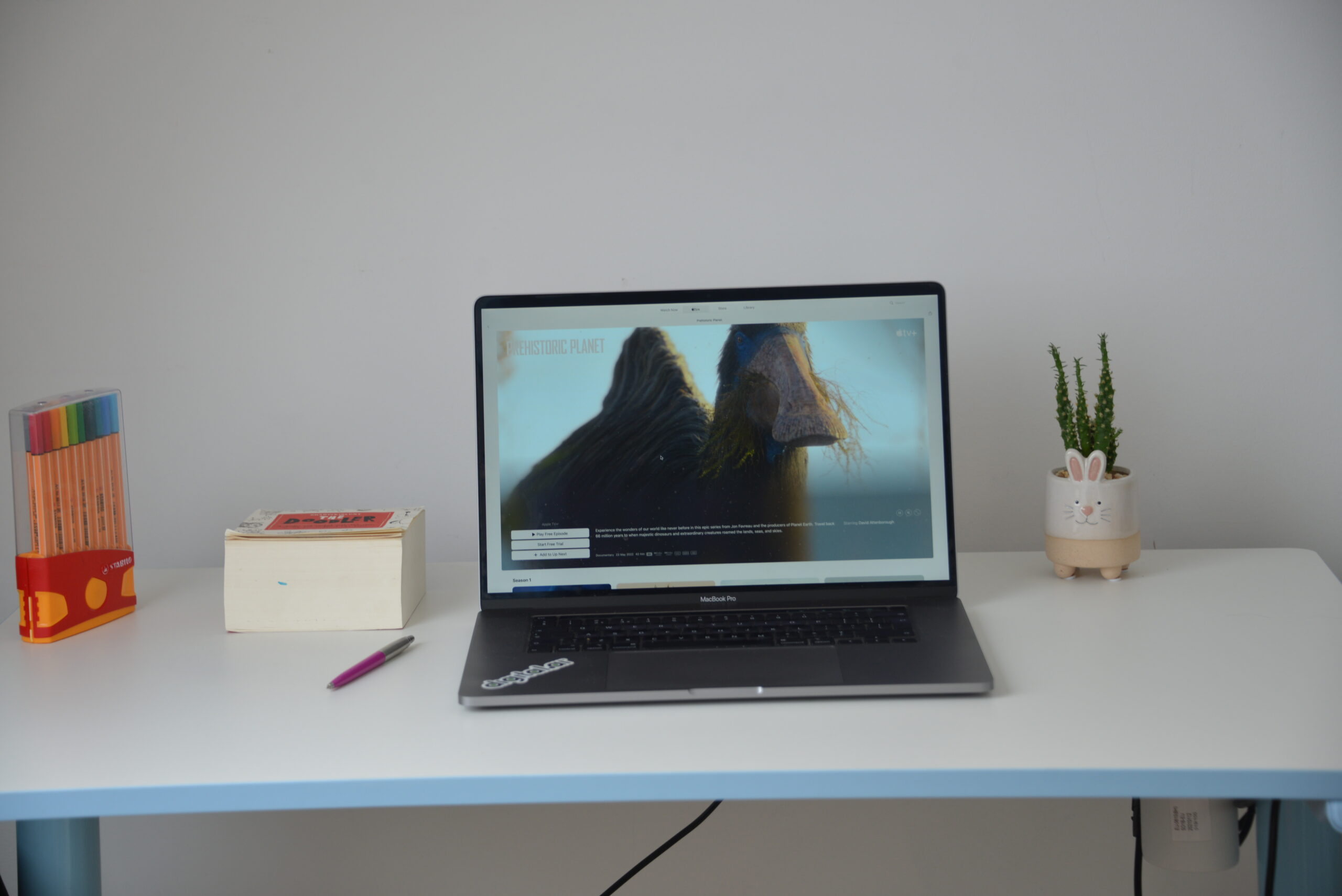 Check out FlexiSpot's New Warehouse in Northampton Celebration Sale up to 38% OFF 1st June to 30th June. There are some real bargains to be had!
We were sent the FlexiSpot children's desk for the purpose of this review.