I'm always trying to find healthy recipes suitable for the whole family to eat, and as we are trying to be healthy and save money this month I thought I'd make some soup using the leftover turkey from our Sunday roast last week.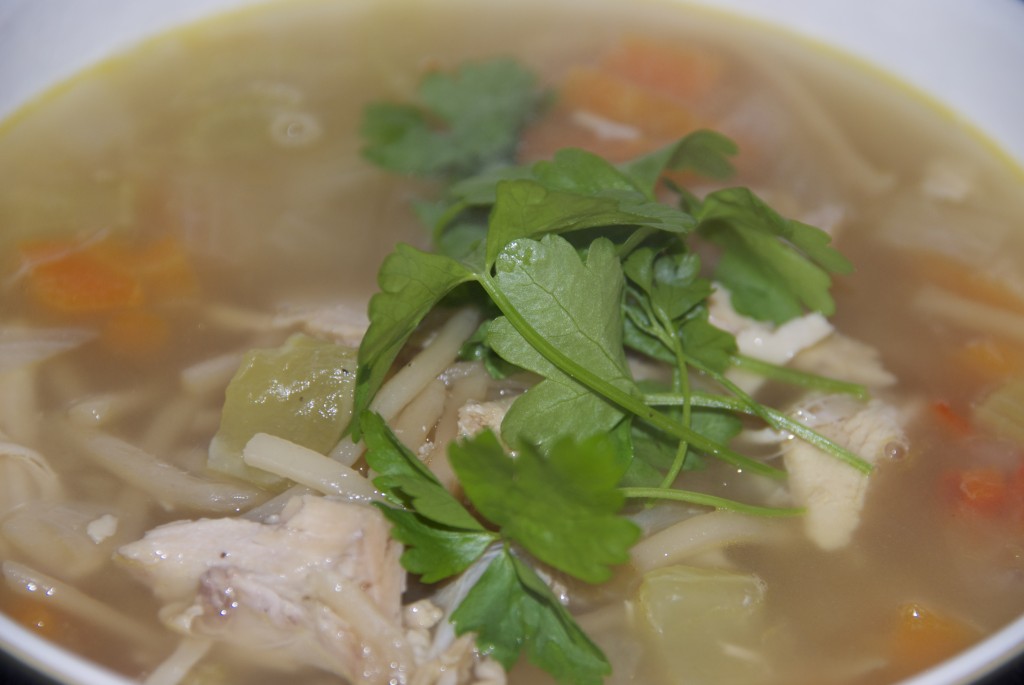 Ingredients
For the stock
1 Onion
1 Carrot
1 stick of Celery
Bouquet garni
Bay leaf
For the soup
left over turkey pieces
one serving of noodles – cooked
half a red chilli chopped
parsley
1 onion finely chopped
I carrot finely chopped
Instructions
Pull the leftover meat from the turkey, and put to one side.
Add a knob of butter to a large pan and brown a small onion, chopped carrot and celery.
Add the remains of the turkey, bouquet garni, bay leaf and cover with water. Leave to simmer for 2 hours.
Sieve the mixture and keep the stock to one side.
Brown another onion and carrot in a large pan, and add half a chopped chilli.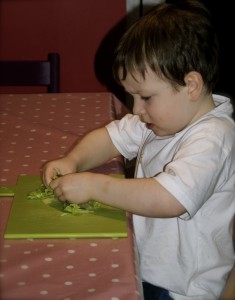 Add the stock, noodles and leftover turkey pieces, simmer for about 20 minutes.
Serve with parsley.
Z loved helping me make this, and enjoyed eating it even more.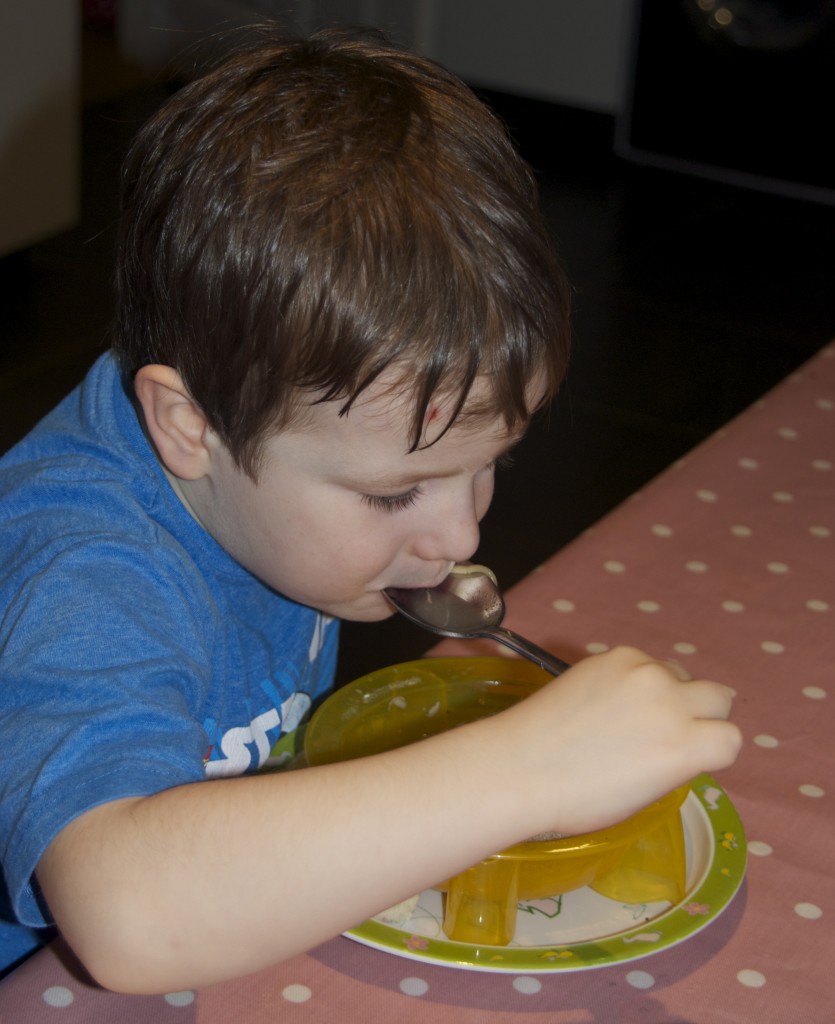 This is also my entry into the BritMums Lean on Turkey Competition, sponsored by Lean On Turkey