I have a little girl in Year R and another starting school in September so the LeapFrog Scribble and Write is just perfect for us. It's been brilliant for helping improve pen control and learning how to form letters and numbers correctly.
The Scribble and Write is very easy to use, with a choice of 2 levels. Level 2 expects more accuracy in the formation of the letters and numbers the level 1. Within each level you can choose numbers, lowercase letters or uppercase letters. Children can practise with each letter or number over and over again, simply clearing the screen once finished.
My favourite features are the activities to reinforce the numbers once the child has drawn them, for example the Scribble and Write asks for 2 clamps or 1 foot stomp. H found these hilarious.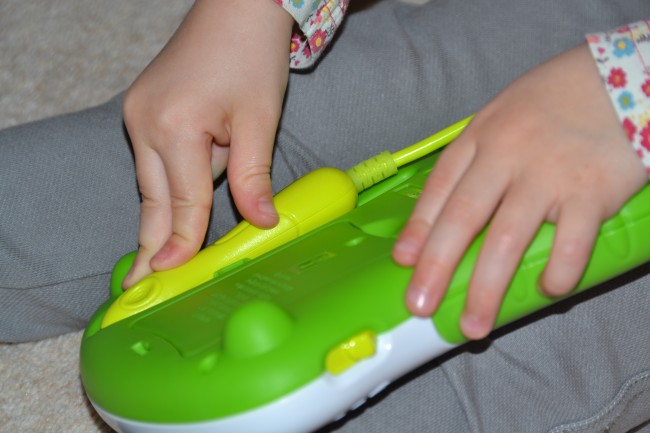 My 5 year old is left handed, which is always a concern for me when buying products like this, however she hasn't had any problems at all and it has definitely helped her improve the formation of her letters and most importantly she loves using it.
We'd definitely recommend the Scribble and Write.
Recommended for children aged 3 and over.
Other great LeapFrog Products
We were sent the Scribble and Write for the purpose of this review.