I have to admit that when I saw the new range of Disney™ LEGO Princesses, I was probably even more excited than my little girls, after years of LEGO Star Wars and Pirates the change in theme was quite welcome.
We were kindly sent Sleeping Beauty's Bedroom to review, which was the perfect introductory set for us. The set consists of a Princess Aurora mini-doll figure, a rabbit, a bedroom with window, mirrored vanity, bed with secret compartment and a spinning wheel. The set also comes with some lovely accessories including a perfume bottle, magic wand, tiara, hair bow, 2 strawberries and a carrot. As always with LEGO sets the attention to detail is just lovely.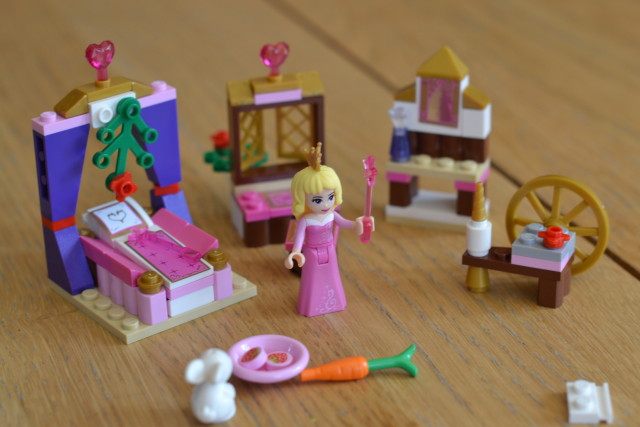 This video shows my 5 year old building the set almost by herself.
After building we sat down together and read Sleeping Beauty, which then led to Hannah acting the story out with her new set.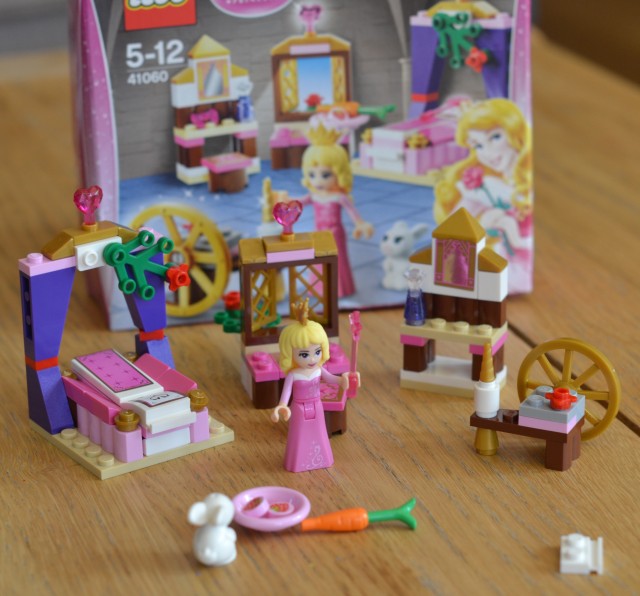 We loved this Sleeping Beauty's Bedroom so much and the girls played with it such a lot that I bought them Elsa's Sparkling Ice Castle as an early birthday present. Again, the attention to detail is amazing with an icicle tree, secret staircase and ice cream bar as well as a super cute Olaf and Anna and Elsa figures.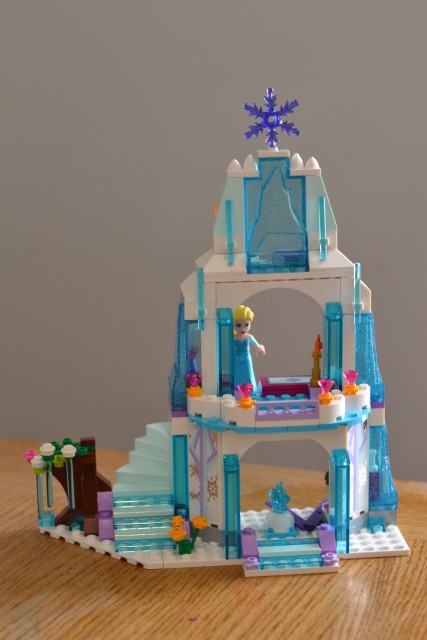 This is another set that has been played with so much over the Summer holidays, although it's not looking quite as pristine as in the pictures now.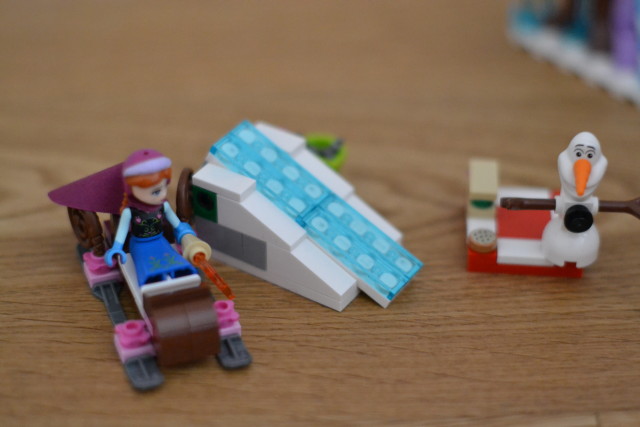 Next on our list is Cinderella's romantic castle, maybe I'll ask for it for my birthday!
We were sent the Sleeping Beauty set above for the purpose of this review.