I never thought I'd be the type of person to return to the exact same holiday destination year on year, but I can honestly say I hope with all my heart that we have many more family holidays at Levante Beach Resort.
The resort itself is spotlessly clean and beautifully laid out with  great restaurants, wonderful staff and all the facilities you could hope for. We fully intended to spend a day off the resort this year and visit Rhodes Town and Lindos, but just couldn't fit it in, there was just too much we wanted to experience on site.
The journey to Rhodes was very smooth and stress free, which isn't something I often say when travelling with three children. I think it was easier for all of us knowing what to expect this time. As soon as we arrived the children burned off some energy in the pool while I unpacked. It was almost like returning home, the resort felt so familiar and a very natural place for us to be.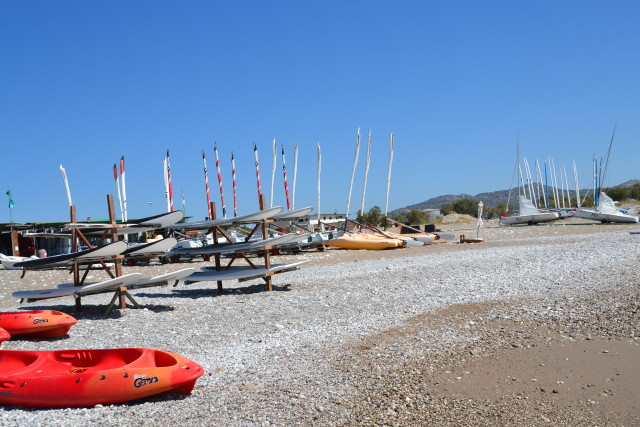 One of my main concerns this year was Sydney moving up to Junior Club, after being in Mini Club last year. She is quite young and little for her age as well as being very pale skinned so I was worried how she'd cope with the extra activities and concerned about keeping her safe in the hot sun. She was also a little nervous about the move and being away from her sister who was still in Mini Club. I explained my worries to the lovely Sophie who was in charge of Juniors that week, who reassured me and promised to be extra vigilant with sun cream and hats ( The Mark Warner Staff in my experience are all very careful anyway ). I needn't have worried, Sydney left the first session with a brand new best friend and couldn't wait to go back in the afternoon! She enjoyed every single activity and they tried a LOT!
Zak, also in Junior Club had an amazing week too. Kids Club for him is fantastic as it means he gets a bit of a break from his sometimes annoying sisters and it gives him a bit of independence from me. It was lovely to see how much more self assured he was than last year, he made friends instantly and actually led the little show they do at the end of the week. I genuinely think the experience of kids club last year has given him much more confidence in new situations both at home and on holiday.
In the week we spent at Levante, Junior Club tried windsurfing, sailing, snorkelling, swimming, pool games, tennis, football and much more. They really did have the best time.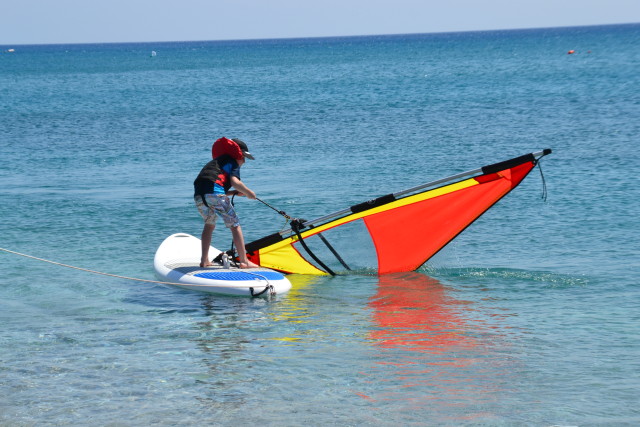 Hannah also had a great week in Mini Club, especially enjoying the swimming and windsurfing. It was a real treat for us to spend some one on one time with her in the afternoons when Zak and Sydney were in Junior Club which we tried to make special with a Parent and Child Sail ( for an extra cost of 20 euros ). We also took her out in a kayak and tried windsurfing together. You can take out water sports equipment free of charge at any time as long as it's not too windy. The waterfront staff are brilliant and always on hand to give advice or a helping hand. I accidentally took out a too short paddle one day with a SUP board and someone must have spotted I was struggling as they came out in a speedboat with a correctly sized one! Isn't that amazing??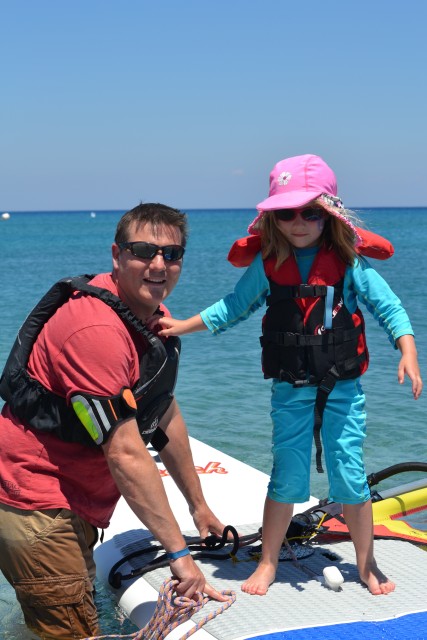 Zak loved trying scuba diving in the main pool with Depth, a company who run the diving activities at Levante. You can read more about diving with Depth in my post from last year. Depth also run a half day snorkelling trip for 50 euros a person which Rob and Zak enjoyed so much last year they went again this year.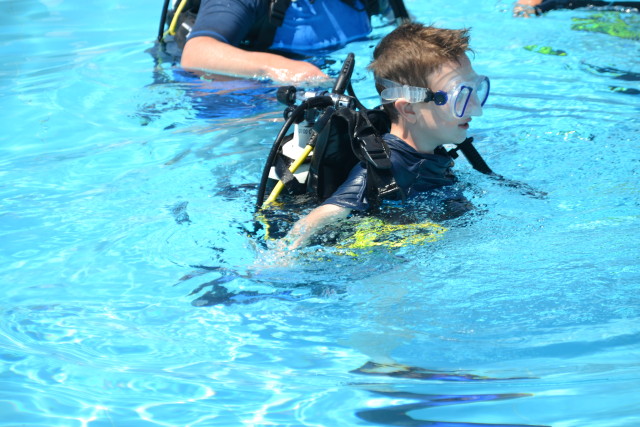 SUP boarding is my new favourite thing to do, and I spent many a happy hour paddling along by myself. It was just the most calming, peaceful activity I've ever experienced, I absolutely loved it. A huge highlight of the whole holiday was the sunrise SUP stretch, this took place at 6.30am but was totally worth the early start. We paddled out in a group of 10 with the instructor and tied our boards together before stretching and then lying on the board for a rest. Lying on a paddle board with my eyes shut was just the most amazing experience. It was also completely safe as we had a safety boat nearby watching us.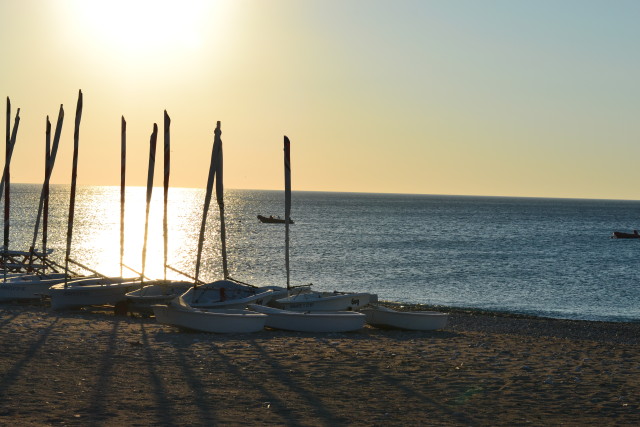 Another highlight was the Kayak Safari, this was an extra 10 euros each and took about 2.5 hours, so plenty of time to get back to pick up the kids from childcare. We paddled out around the headland, then stopped for a quick drink at a cafe before paddling back. We were a bit unlucky that it was exceptionally windy the day of our safari, but it actually felt like such an amazing achievement to complete the journey in such tough conditions. I'd definitely recommend both the safari and then SUP stretch.
All in all, we had a brilliant family holiday at Levante, I really can't recommend the resort and Mark Warner enough.
Read my full review of Mark Warner Levante Beach Resort here.
I'm really pleased to be able to offer my readers £50pp discount on all Summer 15 and 16 bookings made by 27th July. Just use the code EmmaBlog50.
Not valid for free child place and can't be offered in retrospect.
More great posts about Rhodes