I haven't posted a Little Builders for a while now, time has not been on my side recently, but the kids have been playing with DUPLO and LEGO more than ever, coming up with some brilliant LEGO building ideas. Z is getting better and better with small LEGO and the girls are building more and more imaginative models with DUPLO as well as starting to play more with their LEGO Friends sets. They spent a few days last week building amazing giraffes with pipe cleaner ears, I just wish they wouldn't sellotape them up as all our bricks are getting a bit sticky.
Here are our very latest creations.
Super rocket ship by Z, age 6.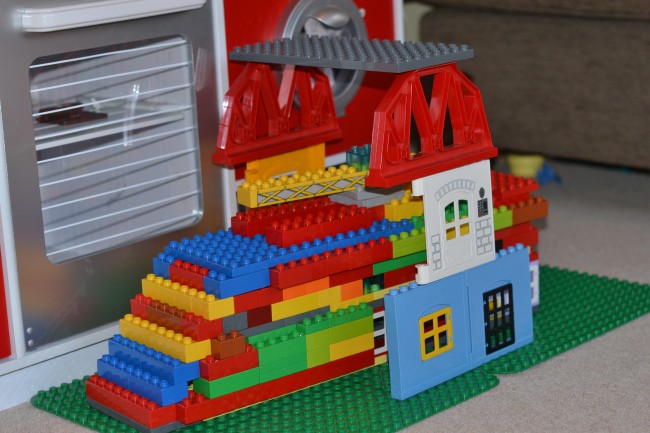 This house doesn't look hugely impressive to start with, but the design on the back and sides is completely symmetrical and the thing you can see just inside the door is apparently to stop baddies coming in!
Symmetrical House, Z age 6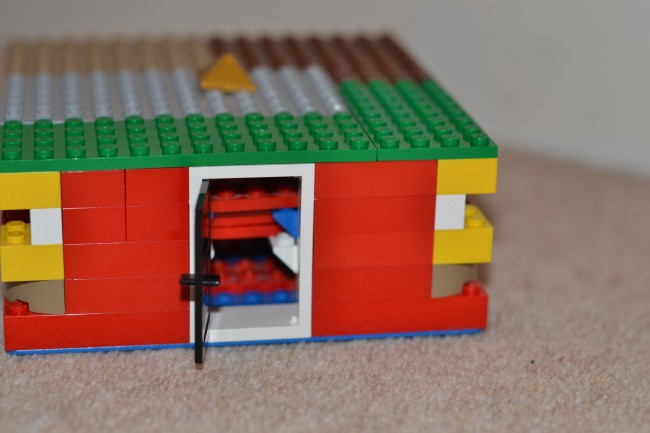 Flying giraffe, S age 5.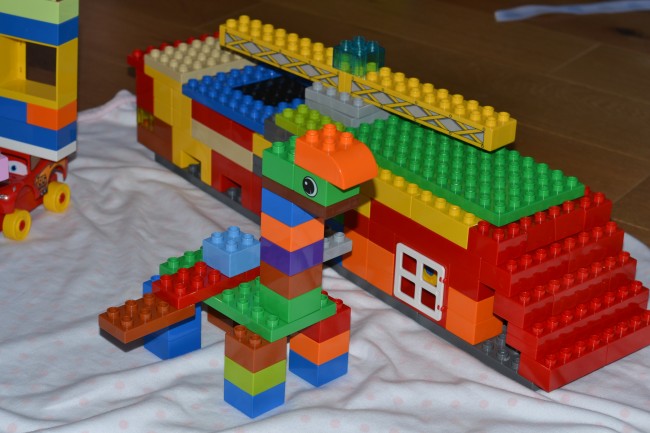 Some of our favourite LEGO/DUPLO activity ideas
10 fun ways to play with DUPLO
What have you been building recently? We'd love to see.