On one of our day trips this summer we had a picnic in a country park with a friend. My three children and I jammed ourselves onto a teeny tiny picnic blanket while my friend pulled out her parachute! Z and S immediately jumped up and sat on that, I had picnic mat envy. I know thats not the main feature of a parachute, but I thought it was a pretty cool idea.
So, when we were offered this one from LittleLife to review I jumped at the chance.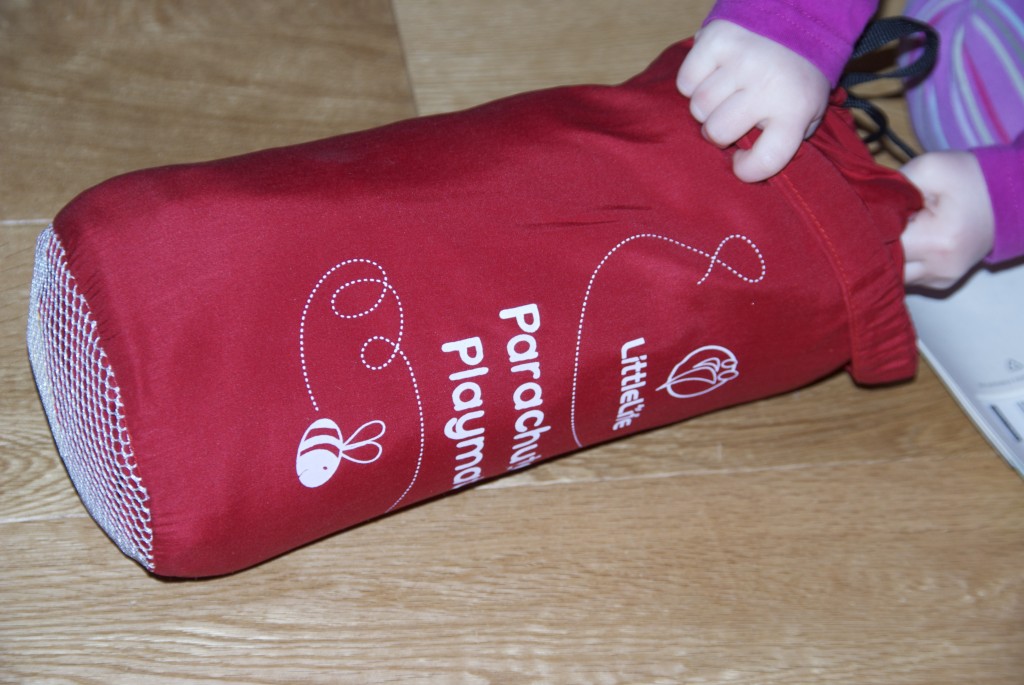 The parachute comes in its own bag, so is very easy to transport.
Z and S were very excited when it arrived and I was hugely impressed with the quality. The parachute is very lightweight, but the material feels strong and tough. It is also waterproof so perfect for picnics.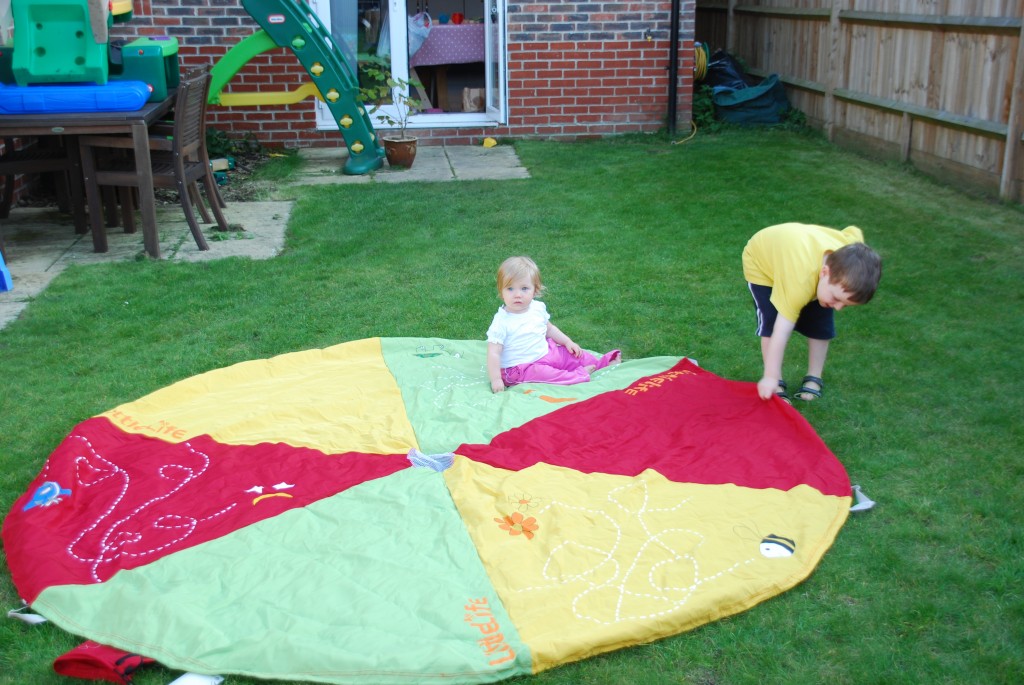 It is very brightly coloured with cute images on each segment, has 6 grab handles and is 2.5 metres in diameter so perfect for playing games.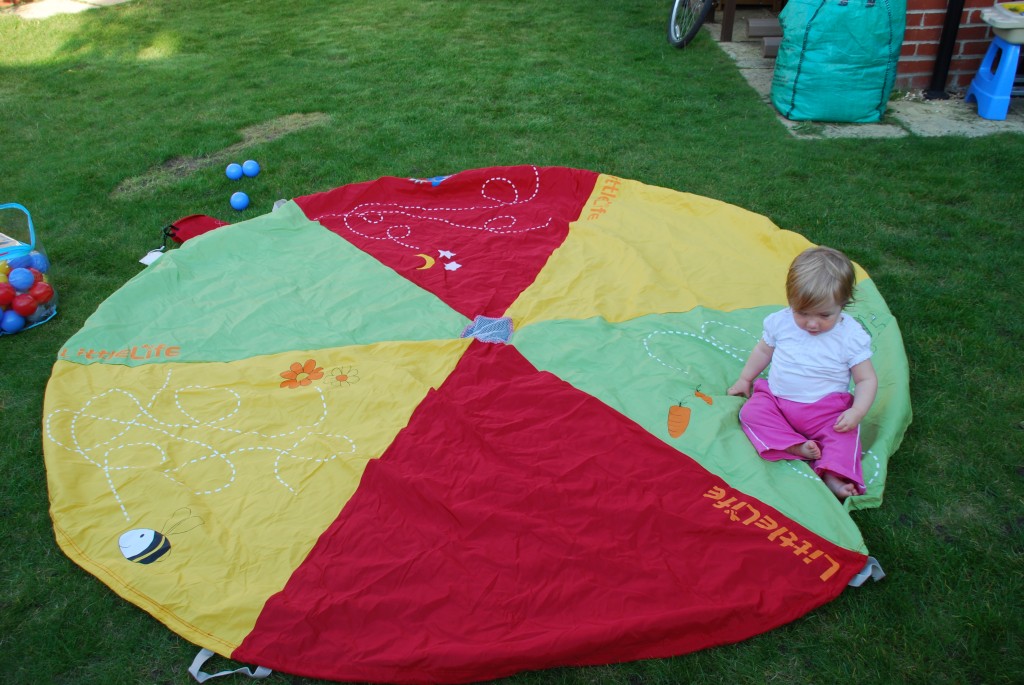 Z was our little parachute expert! As soon as he saw it he ran off to get some light balls and told us how to play some games.
Bounce the balls and try to get them over someones head.
Try and bounce the balls onto one of the pictures.
Put the parachute high up and the children have to swap places before it lands on the ground.
All 3 of my children absolutely love the parachute, it is by far the nicest one I have seen. Unfortunately we didn't get much chance to use it over summer, but we have found many an indoor use for it, including making dens, indoor picnics and me being a ghost.
I would definitely recommend this parachute, we have already spent many a happy afternoon playing with it and I'm sure there are lots more to come.
I absolutely love LittleLife as their products are such high quality and hardwearing, this is no exception.
You can see our review of the Clownfish backpack here.
LittleLife sent me the parachute to review, all words and opinions are my own.